Now a Part of LF Edge, EdgeX Foundry Gains Momentum
Now a Part of LF Edge, EdgeX Foundry Gains Momentum
LF Edge, the Linux Foundation project, has announced that its EdgeX Foundry and Akraino anchor members have new software releases and growing ecosystem support.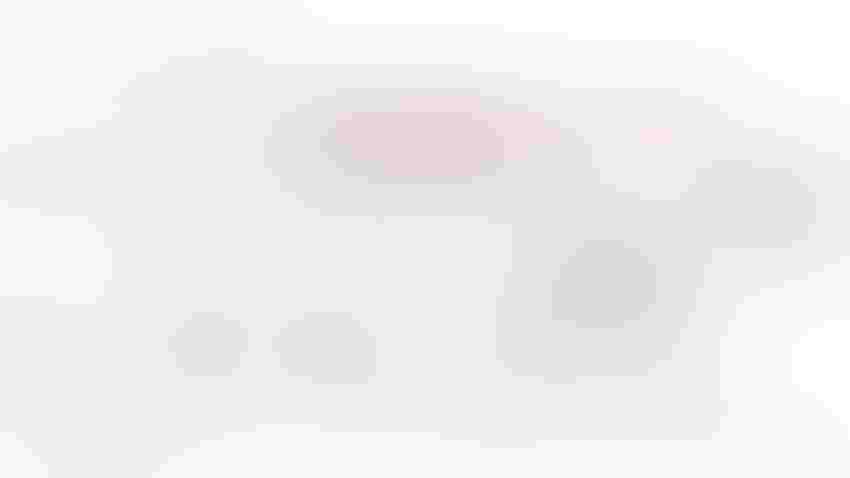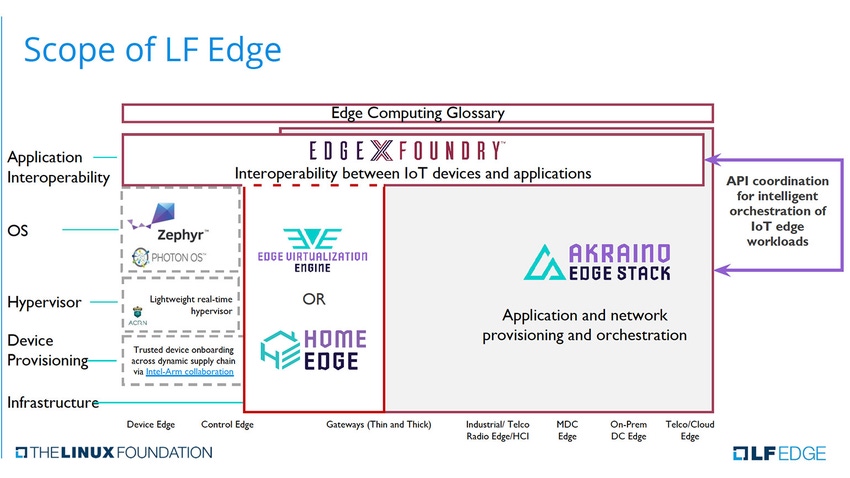 When grappling with the enormity of IoT platforms, a sort of herd mentality has emerged, leading scores of vendors to create unique IoT platforms. But the problem is, no single IoT platform can accommodate all potential enterprise and industrial IoT use cases, according to Jason Shepherd, former chair of the EdgeX Foundry governing board. So organizations can become overwhelmed by the complexity of platform integration on the one hand or creating a platform from scratch on the other, Shepherd said. "I liken it to a riptide current. Your natural inclination is to swim into the current, but you risk drowning if you do that," added Shepherd, who is the IoT and edge chief technology officer at Dell Technologies. "What you're supposed to do, which is not intuitive, is to swim sideways."
The EdgeX Foundry was created to sidestep the IoT platform battles. "While most people were trying to create their own platforms, we went open," Shepherd said. "We swam sideways. And that's what's actually going to win." 
The EdgeX Foundry recently announced growing momentum with its latest release, known as "Edinburgh." The product of a global ecosystem, Edinburgh is the latest example of the EdgeX Foundry's open source microservices framework. The approach enables users to plug and play components from a growing number of third-party offerings.  
"The key messages for this release is that it's deployment-ready for many verticals, whether it's enterprise all sorts, industrial, retail or consumer," said Arpit Joshipura, general manager, networking, edge and IoT at the Linux Foundation. "And this is the first release that has complementary products, services, support enhancements, APIs and SDKs. It has all the features that allow you to offer full commercial support and deployment in collaboration with consortiums." 
"We are classifying Edinburgh as V1," said Keith Steele, chair of the EdgeX Foundry Project Technical Steering Committee and chief executive officer of IOTech. Given that the release is actually the fourth, Steele acknowledged "some people don't like to call it a 'first version,'" He continued: "What we mean by that is that we believe EdgeX is ready for commercial adoption," he said. "There are a bunch of things that go into making commercial adoption possible. Clearly, there is having stable API's and long-term support, but there is also having a strong ecosystem offering complementary products and services," he added. "For me, this release is less about features and more about the stability of the product and its ability to be used and deployed in real projects."
The EdgeX Foundry is part of an umbrella project under the Linux Foundation known as LF Edge, which the nonprofit established to help further unify the ecosystem. "Today, you have the cloud-edge folks who are doing it one way, you have the IoT folks, from an edge perspective, doing it another way," Joshipura said. "And then you have the telcos with a whole bunch of 5G and low-latency and mobility use cases." The growing computing capacity in base stations is creating a new type of edge computing. 
"Our goal was to bring these diverse communities together and allow for harmonization unification and collaboration so that frameworks for clouds, telcos, apps, infrastructure and hardware are all as aligned as possible," Joshipura said. "Clearly, we're not going to get to one. There might be a few, but at least we would prevent fragmentation," he said. The LF Edge initiative was first announced at the beginning of the year, launching with 60 founding members. "We are now at about 75," Joshipura added. 
"Obviously, we're still running as an independent project, but having a set of complementary projects where we can collaborate has really kind of helped garner a lot of interest in EdgeX," he said. "A lot of the big companies like IBM, Arm and HPE have joined LF edge, and are proactively participating in EdgeX. So it's been a massive boost to us." 
In other LF Edge–related news, LF Edge's Akraino Edge Stack initiative launched its first release in June to establish a framework for the 5G and IoT edge application ecosystem. Known as Akraino R1, it brings together several edge disciplines and offers deployment-ready blueprints. 
Kandan Kathirvel, a director at AT&T and Akraino technical steering committee chair, invokes the early days of cloud computing to explain the mission behind the initiative. "In cloud computing, one of the pain points many users had when deploying the cloud was integrating multiple open source projects together," Kathirvel said. "A user might need to work with hundreds of different open source communities." And after deploying a cloud project, sometimes gaps were evident. Many organizations found themselves individually in this situation without realizing other users were essentially doing the same. "And this situation increases the cost and deployment time." 
Without an integrated approach, the situation with edge computing could be fragmented. "We're talking about a large number of locations and the different varieties of edge deployments," Kathrivel explained. "There are edge deployments that can go in telco locations. It could be in a customer location, it could be in a stadium." The decentralized nature of the edge underscores the need for a centralized approach. "With Akraino, we're trying to provide a fully integrated solution for specific use cases. That's where release number one comes in. The community is proceeding in enhancing more blueprints and enhancing the functionality around it to support the user."
While Akraino can support the use of 5G-enabled use cases, but it is not limited to that. "Everybody talks about 5G, but it can also support LTE because there is going to be a transition period and there are Wi-Fi and wireline," Kathrivel said. "Akraino is not focused on supporting one specific access technology. Any deployment that is needed by and supported by telcos, Akraino can primarily support that."  
As mentioned earlier, Akraino uses a blueprint-based approach to help streamline edge deployments. "Akraino has 20 blueprints that have been submitted. And 10 of them made it into release 1," Joshipura said. "There are very interesting blueprints in areas like gaming and connected cars and others that are in the works for release 2."
Interest in Akraino from prominent companies is substantial, as evidenced by the support of large companies such as Arm, AT&T, Ericsson, Huawei, Juniper, Nokia, Red Hat and Intel. 
Support for EdgeX has also been on the upswing. "We were up to 58,000 Docker downloads a month in May, which equates to about 4,500 deployments. That was a 130% increase over April, and that's before we announced this release," Steele said. "We're expecting pretty big things." 
Sign Up for the Newsletter
The latest IoT news, insights & real-life use cases...delivered to your inbox
You May Also Like
---