How 5G Could Help Fuel the Next Generation of IoT Projects
How 5G Could Help Fuel the Next Generation of IoT Projects
Many IoT projects could ultimately benefit from 5G technology's potential to support a wave of AI applications.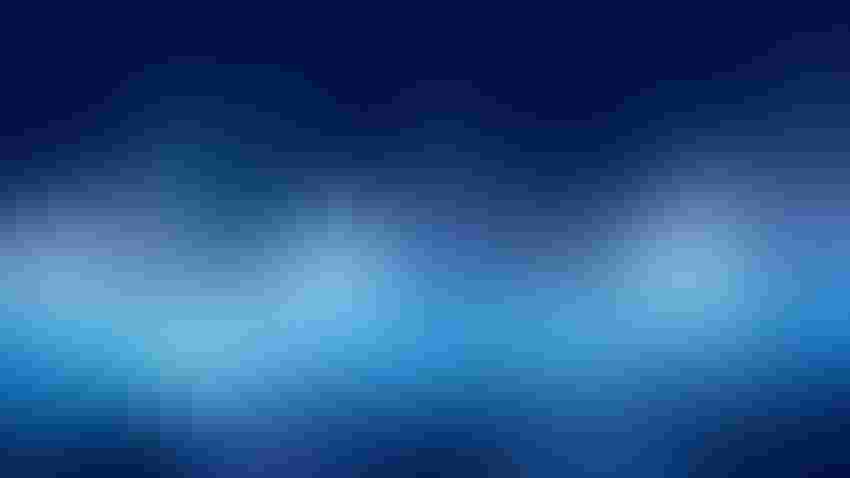 One could make the argument that 5G won't be a revolutionary technology for IoT projects. Most current IoT applications such as asset tracking and remote monitoring data don't require lightning-fast, 10 gigabit-per-second download speeds or 1-ms latency levels.
But the focus of IoT projects is gradually transitioning from low-hanging-fruit-type applications involving low-power, wide-area networking to more data-hungry applications. "I think what we're seeing is a transition now into broadband," said Jeff Travers, head of IoT connectivity management at Ericsson. And 5G could ultimately be a pivotal technology in driving that shift. 
Already, two-thirds of enterprises plan on deploying 5G by 2020, according to Gartner. The market research firm reports that 59 percent of its survey respondents anticipate the latest-generation cellular networking technology will be deployed for IoT projects. Anticipating that mature end-to-end 5G infrastructure will be in place by 2025 to 2030, Gartner recommends early adopters to consider deploying private 5G networks.
[Internet of Things World is the intersection of industries and IoT innovation. Book your conference pass and save $350, get a free expo pass, or see the IoT analytics speakers at the event.]
An obvious 5G-enabled use case is wireless smart video surveillance for use in public safety and private security applications. But 5G could also be used to unify the connectivity of large networks of sensors in industrial facilities, helping feed high-resolution digital twins of equipment and potentially entire factories. Such real-time digital models could then enable industrial companies to run virtual simulations and deploy predictive analytics or equip field-service workers with AR headsets providing detailed real-time information and analytics that reveal what's going on inside of industrial machines. Utilities could use 5G to remotely monitor what is happening at remote wind farms while using the connectivity to help optimize resource management across the grid. Manufacturers and logistics companies could use 5G for robust end-to-end supply chain tracking, or possibly to support blockchain-based supply chain initiatives. Manufacturers could also use the technology to support remote quality inspection of products using high-res video feeds and sensor information. Or in a transportation context, 5G cell towers interspersed along highways could enable a new wave of vehicle-to-vehicle and public-safety communications. In terms of the former, Ericsson is partnering with the logistics firm DB Schenker and the Swedish transportation company Einride to use 5G to help support a fleet of electric, fully autonomous vehicles traveling on open public roads between defined sites.
Eventually, 5G will extend to rural environments, most likely in its so-called low-band or sub-6 GHz form, which trades bandwidth for range. The expansion of 5G in rural environments will drive a wave of IoT applications that is sometimes overshadowed by the higher-bandwidth midband and millimeter-wave that will be deployed predominately in denser urban environments. "Remember the wildfires that hit in Northern California not too long ago?" asked Steve Canepa, global managing director of IBM's telecommunications, media and entertainment division. "The fire department was flying drones over those remote locations, trying to figure out where they put their fire breaks, and how the fires are reacting," Canepa said. 5G could be used in such an application to support video analytics to enable firefighters to respond more intelligently and more quickly to such blazes.  
5G could also be a driver for the so-called Industrie 4.0, which promises cyber-physical systems will enable the next industrial revolution. "The industrial automation industry has come together and agreed they want to move away from the different Profibus standards and the current fragmentation in the factory environment," Travers said. "They want to replace it with a standard Ethernet-based protocol for factories." A number of industrial and standards organizations such as IEC, IEEE, Industrie 4.0 and the Industrial Internet Consortium are working on this broader initiative and 5G is emerging as an option for industrial firms to run native Ethernet over 5G.
5G and other high-bandwidth wireless technologies could also lead to a paradigm shift away from connecting fixed industrial equipment with cables. Instead, such wireless could enable industrial equipment to be grouped in cells that could be repositioned without worrying about recabling. "Recabling factories is quite expensive, time-consuming and happens much more than we imagine," Travers said. "And cables also break."
And while the popular concept of edge computing broadly promises the notion of distributed intelligence, 5G will provide new possibilities for centralizing data streams. Imagine an industrial facility with a legion of robots running software located in the cloud. Robot manufacturers could make their products simpler and less expensive while the end user of those robots could benefit from more frequent software updates. "In order for the software to operate remotely it needs good latency," Travers said. Industrial companies interested in deploying robots in such a fashion wirelessly will need to rely on a next-gen connectivity standard such as 5G.
All of these trends raise the profile of telco companies as data aggregators. For that reason, IBM is working closely with telcos on an open hybrid cloud strategy that would allow them to stitch together the ecosystem of players involved in generating data, integrating and processing it and beaming it over 5G.
"If you think about a telco network, it used to be kind of a fixed structure network, just like an old media broadcast network was," Canepa said. It provided either a voice service or a data service over a physical connection that required custom appliances to support those services. "And then it became something that could be deployed from a cloud." Now, it is possible to access HBO and a myriad of other stations from the Amazon Prime Video platform or to watch live cable TV from more than 60 networks via YouTube. "So we now we, we all get media services coming over the top from all kinds of different players. The cloud-enabled that to happen," Canepa added.
In a similar way, enterprise companies are looking for a means to consolidate the data and services they use that are strewn across multiple cloud offerings. "They're getting data and services from multiple places, but they have to stitch that together cohesively and it has to be secure," Canepa said. "Then they have to get insights out of all that data that's coming in."
5G-based telco networks can play an important role in centralizing these data streams. A modern telco network has a central core network, regional networking, a Point of Presence and possibly edge computing. That could include a local data center, a 5G radio access node or an edge unit on an industrial facility's shop floor. "When that architecture is built in an open hybrid cloud manner, you can move the functions or the services or the AI as far out as makes sense. The determinant will be the economics of pushing that service out to the edge. If you need a really lightweight service — a piece of AI that is doing predictive analytics in real time constantly, then putting that out at the edge of that network puts it right in proximity to where that event is happening," Canepa said. As 5G deployments extend in years to come, a growing number of companies can take advantage of such edge architecture and the notion of what GSMA referred to as "intelligent connectivity" at this year's MWC event. The merging of "5G, artificial intelligence, smart platforms and the Internet of Things will change the world," concludes the telecom organization. It is with that goal in mind that IBM announced a recent initiative with Vodafone to bring together their cloud offerings and networking capabilities. As 5G comes to the fore, Canepa said that the companies will partner on taking advantage of its "latency and data transport advantages." "We'll work to make it seamless and then we can start to layer a set of services that lay on top of that foundation."
Changes in the standards landscape also will support this notion of intelligent connectivity, Travers said. 3GPP standards are aligning with IEC and IEEE standards, which could help to streamline many IoT projects. "IoT is not new. Complex things are being connected, but they're all being connected in silos. They're being connected as one-off things. It's expensive, it's complex," Travers explained. But thanks to the maturing standards landscape and emerging technologies such as 5G and edge computing, it doesn't have to be that way.
Sign Up for the Newsletter
The latest IoT news, insights & real-life use cases...delivered to your inbox
You May Also Like
---