Why IoT Platform Alliances Are Becoming an M&A Alternative
Why IoT Platform Alliances Are Becoming an M&A Alternative
How partnerships in the IoT platform market can help make IoT more enterprise-ready.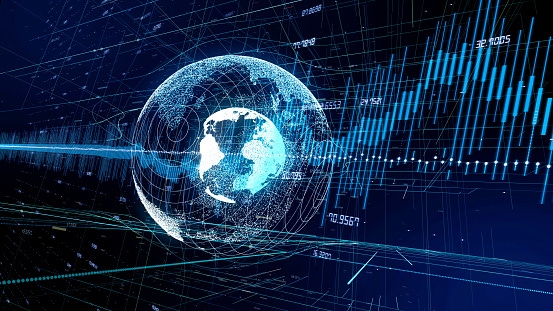 The IoT platform market in recent years has witnessed a near-constant emergence of new players, along with occasional mergers and acquisition as larger companies sought to expand their platforms in new directions.
Notable examples of M&A-driven market consolidation stretch back to at least 2013, with PTC's acquisition of ThingWorx. Over the years, other significant deals included GE Digital's absorption of Nurego, Meridium, BitStew Systems, Wise.io and ServiceMax (it recently sold a majority stake of the latter), Cisco Systems' acquisition of Jasper, Microsoft's Solair purchase, Software AG's deal to buy Cumulocity and Google's Xively acquisition. In many cases, these deals added capabilities to the already expansive platforms built by industrial software firms, networking and cloud providers and software heavyweights.
And that's only scratching the surface. In a market containing hundreds of IoT platform providers, keeping track of the various offerings available is testing the sanity of enterprise customers trying to navigate the market.
"The market is loud and confusing, leading a lot of customers to hold up their hands in exasperation from all the different messaging coming from vendors," said Daniel Callahan, analyst at Technology Business Research.
That might cause one to think that M&A only will become more frequent as platform companies focus on customers' specific IoT needs and help them make sense of a multitude of technology choices. Some ongoing market consolidation probably would be a good thing. But Callahan suggested that large IoT technology companies positioning broad IoT platforms aimed at addressing customers' end-to-end needs have not necessarily helped enterprises move forward with their IoT projects and strategies.
"They tried to be end-to-end initially but it didn't work out," he said. "It just created generic platforms that did a lot of things OK, but nothing great." He added now there are signs that the vast IoT ecosystem increasingly will sort itself out, and put itself in a better position to address customers' specific business problems with IoT capabilities, through deals of a different kind — partnerships.
A Focus on Bundling
The recent 2019 Mobile World Congress in Barcelona proved to be a showcase for partnerships between different kinds of IoT platform players. For example, Microsoft Azure announced alignments with SAP, Inmarsat and myDevices, Arm partnered with China Unicom and Vodafone, and Vodafone also got together with AT&T, after recently partnering with IBM. HPE, on the other hand, hooked up with the automotive supplier Continental. Companies that traditionally may have had end-to-end ambitions for IoT platforms are appearing to be taking a more practical point of view.
For example, the myDevices partnerships will help Microsoft Azure address the needs of customers using Long-Range (LoRa) WAN connectivity for IoT, as myDevices cataloged almost 200 different devices LoRaWAN devices from more than 50 hardware manufacturers. The partnership will allow these devices to send data directly to the Microsoft Azure cloud.
"We've been focused on simplifying IoT to help customers get started no matter where they are in their IoT journey," said Sam George, director of Azure IoT for Microsoft. "In addition, an important part of our IoT strategy is our partner ecosystem, because of the unique, domain-specific expertise they can bring that also accelerates time to value for our customers."
Andrew Brown, executive director of enterprise and IoT research at Strategy Analytics, noted that these arrangements are coming together as enterprises have started to understand better how IoT can help them solve specific business problems, and are migrating from proof-of-concept to deployment.
"These enterprises, especially the industrial ones, now know what they want to do," Brown said, adding that he recently met with a company with mozzarella processing plants all over the world that sees a clear need for IoT in its supply chain and factories. "A company like this has engineers who know all about their own processes and factories, but they aren't data scientists, and they don't want to manage IoT technology, or try to stay on top of those trends," he added.  
Brown said companies like connectivity and cloud providers formerly thought they would tackle these projects all by themselves, but they are now focusing on partnerships, and an attitude of "let's work together to get this done, and we'll all get paid."
Partnerships are nothing new for companies as large as Microsoft, which claims to have 10,000 IoT partners of different kinds, and 1,500 partner-built IoT products. But, partnerships are now becoming an essential ingredient in helping platform companies address specific enterprise problem areas, such as the management of IoT data, or the specialized programs certain kinds of customers may need to integrate IoT into their operations.
"Partners also play a critical role in addressing needs of customers across industries," George said. "Through this partner and solution ecosystem, we can jointly serve customers in their mission to find business value from IoT, no matter what their industry or solution needs are."
Callahan also said the movement toward partnerships also could help large platform vendors start to consolidate their own IoT product and service portfolios, focus on their core strengths and refocus their go-to-market strategies to better effect.
"IoT is like a stew," he said. "It's formed from a bunch of technology ingredients. No one vendor will supply all the ingredients. If vendors narrow their portfolios to their strengths, instead of trying to do everything, they are much more appealing as partners and ultimately will be pulled into more solutions."
A Focus on Interoperability
As more corporate enterprises seek to move beyond the proof-of-concept stage with IoT, the approach that may work best for many of them is the bundling of IoT components from that partners have worked together to assemble in a way that solves specific vertical or business challenges. "The customer benefits from a clearer use-case and less expensive customization," Callahan said.
While partnerships may help platform vendors create more concise marketing messages, these arrangements also are important from a technical point of view in making sure the resulting multi-vendor implementations actually perform as expected. The IoT sector still lacks mature interoperability standards or other consensus frameworks for how different IoT platforms connect.
"Customers would appreciate the creation of some common architectures and standards," Callahan said. "I think we're going that way but still have ways to go."
He added that the introduction of new technology concepts like edge computing, while beneficial, also have further muddied understanding how architectures should be modeled — for example how on-premise edge computing architectures work versus telecom network edge approaches.
"What the industry needs to do is make it easier for customers to have a workable choice, which means interoperability between platforms," Brown said. "Enterprises are tired of managing integration. The industry can do a lot for them by making sure their platforms are interoperable. I think that's the takeaway from a lot of these partnership announcements."
Sign Up for the Newsletter
The latest IoT news, insights & real-life use cases...delivered to your inbox
You May Also Like
---