Accenture-Google Partnership Offers End-to-End Capability
Accenture-Google Partnership Offers End-to-End Capability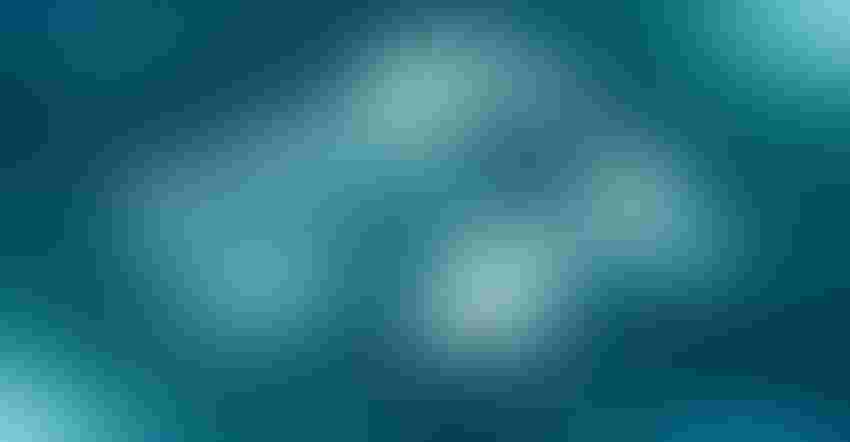 The first focus of the newly formed Accenture-Google Cloud Business Group will be retail, consumer packaged goods and health sectors.
SAN FRANCISCO — In 2014, few business leaders talked about digital transformation. Now, the concept is practically inescapable in business, IT and management consulting circles, vague though it may be. But in Accenture's estimation, the heart of digital transformation is not technology, but customer experience. Digital transformation "starts with prioritizing a superior and relevant customer experience and aligning the organization, processes and technology to power it," reads an excerpt from a 2014 Accenture brochure.
With this idea in mind, the professional services firm announced here at Google Cloud Next '18 that formation of the Accenture Google Cloud Business Group (AGBG), which will leverage Google's expanding cloud capabilities to help Accenture clients redefine customer experience. Many Accenture clients are investigating the use of Google technology, which includes a growing number of services for IoT projects and digital transformation at large. "Our clients are really interested in Google's innovation and engineering talent," said Brian McKillips, managing director, ecosystems and ventures at Accenture, adding that the search giant has cemented a reputation for "best-in-class in AI, machine learning and hyperscale computing." The partnership between the two firms will help Accenture clients not only come up with a vision for transforming their business but also execute on it, McKillips added. "That's one of the key differentiators with AGBG is that kind of end-to-end capability," he said. "We're not the partner that our clients come to, or Google comes to, for just pure plumbing, right?"
The Accenture-Google announcement represents a step forward in the two companies' relationship. "We've had a long-standing relationship with Google Cloud. And over the past two years, we created a Google Cloud Center of Excellence, where we built a co-innovation center with senior Google Cloud architects," McKillips said. That Cloud Center of Excellence will now become part of AGBG.
Accenture now has roughly 1,000 practitioners trained on Google Cloud. It is committed to more than doubling that number by the 2019 fiscal year. (Accenture's 2019 fiscal year starts in September.)
As cloud adoption matures, so has the focus on cloud-based services rather than the underlying infrastructure. For that reason, McKillips expects most Accenture clients to become multi-cloud consumers, leveraging the strength of multiple competitive cloud offerings in tandem. "Google is a very natural starting point for questions around [how to transform a] business," McKillips said. For clients using SAP technology, Accenture offers a managed service on Google Cloud Platform. The first focus of the partnership between Accenture and Google will be on the retail, consumer packaged goods and health industries based in North America, Europe and Japan.
Accenture clients, most of them hailing from Fortune 1000 companies, are discovering through IoT initiatives and other digital programs that data is their most valuable asset. Such data provides fodder for significant operational efficiency gains, new business models and so forth. But many enterprise firms can spend significantly more time preparing data to be used for analytics than they do on analyzing it. The fact that data volumes are steadily increasing heightens the challenge. "Our clients are not short on data. What they are short on is being able to find it and aggregate and get it into a place where they can make it actionable," McKillips added. Accenture's strategy for dealing with the challenge is to use its applied intelligence practice, global scale and collaboration with Google to help its enterprise customers focus less on data wrangling and more on analytics.
The combined firepower of the two companies will be good news for enterprise companies that can afford it. The expanded Accenture-Google relationship might be welcome, for instance, to retail giants looking for new ways to compete against Amazon as it expands into AI and IoT. But most small and medium-sized businesses, which represent the vast majority of U.S companies, will not be able to afford such high-end offerings, said Steve Brumer, partner at 151 Advisors.
In terms of how the partnership will improve customer experience of Accenture clients, McKillips cites the combination of Google marketing analytics tools and Accenture's expertise in specific verticals such as retail. "We do a lot of work with Kurt Salmon, which is an Accenture company that's a high-end retail strategist," he said. "We can marry that to our Accenture Interactive practice and our Applied Intelligence business to go create those experiences on top of the Google stack."
As retailers pursue digital transformation initiatives, which often include IoT deployments, it becomes increasingly important for them to focus on how to improve customer experience wherever that customer may be. Accenture no longer divides retail into traditional channels of web, mobile and store. "We're not even talking about this in an 'omnichannel' way," McKillips said. "We call it the 'integrated marketplace.'" In this marketplace, "everything becomes transactable. Your refrigerator, your mirror, your car, your closet — all of these become places where customers interact with your brand and your product. They become the actual points of sale." In such an environment, retailers need to know as much as possible about their customers, "not only who they are, where they are and what they want at a particular time," McKillips added. "This is the perfect use case for using Google technologies — to go to create those experiences together. That's just one example of an area that we think that we're using our skills, expertise and the Google platform to drive value for our clients."
Sign Up for the Newsletter
The latest IoT news, insights & real-life use cases...delivered to your inbox
You May Also Like
---