South Korea Wants Half of All Cars to Be Autonomous by 2035
South Korea Wants Half of All Cars to Be Autonomous by 2035
Government to overhaul existing transportation systems, set up safety standards and insurance programs for AVs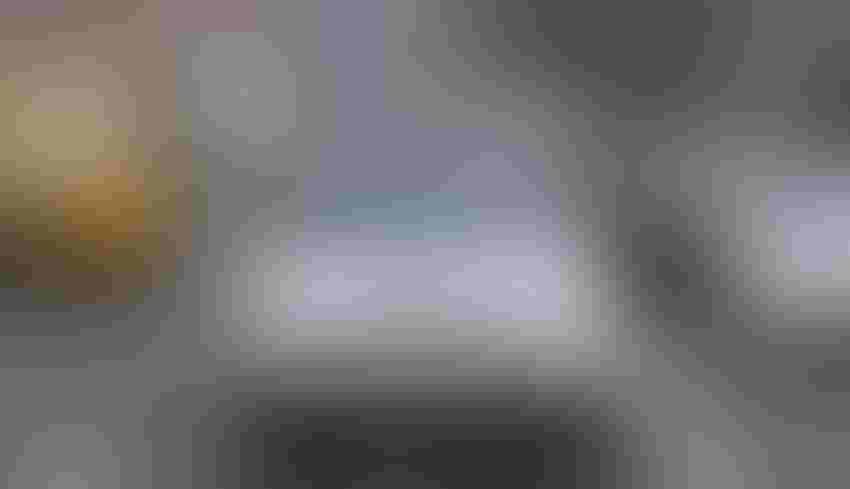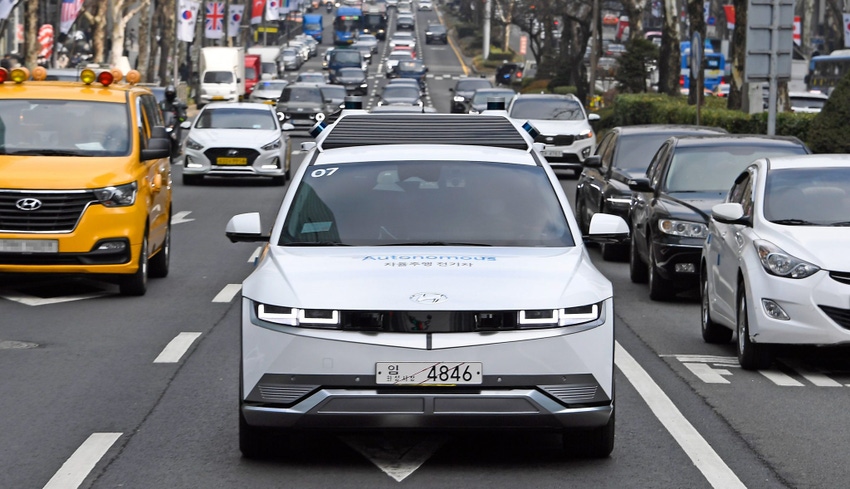 The South Korean government has laid out its road map for the introduction of autonomous cars – and it contains some ambitious targets.
The country's Mobility Innovation Roadmap was revealed by the Ministry of Land, Infrastructure and Transport.
The first notable deadline is later this year, when the country hopes to become the third in the world to put Level 3 autonomous cars on the road.
Level 3 is defined by the Society of Automotive Engineers as when the car takes control of driving in certain conditions, although a human is required to intervene if required. There is already a Level 3 car in operation in Japan in the shape of the Honda Legend Hybrid, while in Germany, Mercedes' Drive Pilot can be specified for the S-Class and EQS.
In South Korea, the trailblazer will be the G90 luxury sedan from Hyundai Motor Group's upmarket Genesis brand, which is slated to go on sale with the Level 3 Highway Driving Pilot by the end of 2022.
The next significant target will be the introduction of self-driving taxis and buses by 2025. Hyundai showed its capabilities in this area with a pilot of a ride-hailing service in Gangnam, Seoul, earlier this year, in a Level 4 Ioniq 5. Level 4 is when the car takes control in specific conditions and a driver does not have to intervene.
By 2027, the Ministry wants to see Level 4 passenger cars made available. As the Gangnam trial showed, Hyundai has clear intent in this area, as the Ioniq 5 featured the company's own autonomous tech. Indeed, Woongjun Jang, senior vice president and head of the Autonomous Driving Center of Hyundai Motor Group, admitted: "We are developing Level 4 autonomous driving technology based on the internally developed Advanced Driver Assistance System (ADAS), whose functionality and safety are verified through mass production and successful commercial launch."
Most ambitiously of all, by 2035 the authorities hope that half the new cars made locally will be fully automated. To help achieve this, the government has pledged to overhaul the existing transportation systems and set up safety standards and insurance programs for autonomous cars.
The road map also took other methods of transportation into account. From next year, robots will be permitted to do food deliveries in urban areas, while drones will be used for the same purpose on islands and in remote areas.
And 2025 has been targeted for the launch of Urban Air Mobility services, or air taxis. This is another area where Hyundai has been extremely active, forming a new company, Supernal which already revealed a concept eVTOL (electric vertical take-off and landing) vehicle and announced a deal to work alongside aviation giant Rolls-Royce to develop hydrogen fuel cell tech and electric propulsion.
Sign Up for the Newsletter
The latest IoT news, insights & real-life use cases...delivered to your inbox
You May Also Like
---