Smart, Mobileye Bring Advanced Automation to New EV
Smart, Mobileye Bring Advanced Automation to New EV
Owned by Mercedes and Geely, Smart is launching a special edition chock-full of autonomous features later this year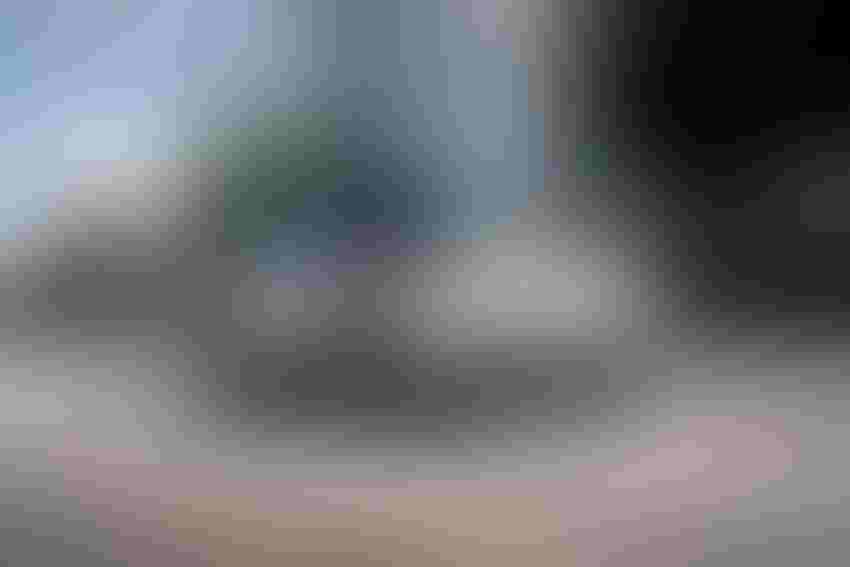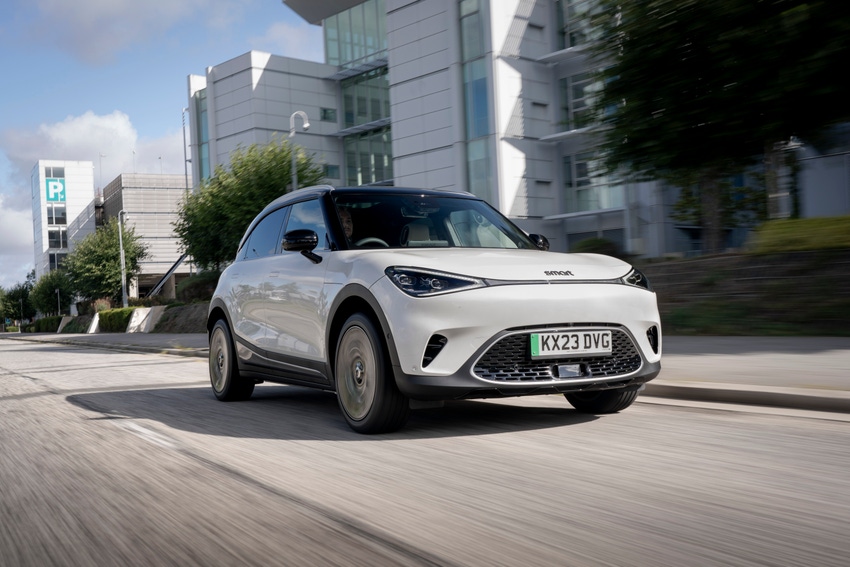 Smart has become the latest automaker to pair up with Mobileye to use its SuperVision driver assistance system.
The brand, jointly owned by German giant Mercedes and China's Geely, is to launch a special edition of its Smart #1 model later this year that will feature an array of automated features facilitated by the Israeli company's tech.
The EV will offer "Smart Pilot Assist 2.0," which will be designed to enable point-to-point automatic navigation on highways and urban expressways, automated lane changes, automated on/off-ramp assist and intelligent traffic safety functions within specific locations, or "identified operational design domains."
SuperVision uses 11 cameras – including seven eight-megapixel cameras – and radar to deliver this functionality. The system runs on two Mobileye EyeQ5 system-on-chips, which have the ability to handle AI tasks in these domains, allowing the vehicle to react similarly to a human driver. 
According to Mobileye, this is all done with high energy efficiency, which is a key consideration for electric cars.
The Smart #1 is a small crossover that was initially launched in China and recently went on sale in Europe, where it is being pitched as a rival to the likes of the Volkswagen ID.3 and Kia Niro EV.
It marks the start of a new era for the brand that was born in the 1990s as a joint venture between Mercedes and Swiss watchmaker Swatch, initially manufacturing two-seat microcars that gained a cult following.
Smart's new relationship with Mobileye has come about via joint owner Geely, which last year announced that a number of its brands would be fitted with driving-assistance tech from the Jerusalem-based firm.
Leading the way has been ZEEKR, which recently confirmed that 110,000 of its 001 vehicles would be enabled with highly automated driving features powered by SuperVision as part of a major over-the-air update.
Another Geely brand, all-electric Swedish automaker Polestar, has also announced that it will be using SuperVision, and Mobileye's even more advanced Chauffeur, on its Polestar 4 coupe-SUV.
The new Smart special edition will apparently highlight the firm's "global ambitions," but we will have to wait until later this year, when more details are revealed, to find out exactly what that means. However, the prospect of functionality extending beyond China, certainly initially, seems unlikely.
"We're excited to launch this new era of collaboration with the Smart brand, offering new capabilities built from the foundation of our SuperVision technology," said Johann Jungwirth, senior vice president of autonomous driving at Mobileye. "SuperVision complements Smart's commitment to offering the future of urban mobility globally."  
Sign Up for the Newsletter
The latest IoT news, insights & real-life use cases...delivered to your inbox
You May Also Like
---