GM's Cruise Recalls Self-Driving Taxis, Updates Software After Crash
GM's Cruise Recalls Self-Driving Taxis, Updates Software After Crash
The recall and update follow a robotaxi crash with a bus in March in San Francisco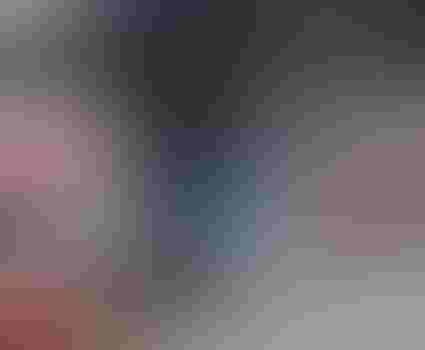 Self-driving company Cruise has recalled its robotaxi fleet for a software update after an incident in San Francisco in late March.
Pictures shared widely at the time on social media showed how one of the General Motors' subsidiary's driverless Chevrolet Bolts ran into the back of a San Francisco Municipal Transportation Agency (Muni) bus. No one was injured in the collision.
In the immediate aftermath of the images appearing on Twitter, Cruise acknowledged the accident, said it was investigating further and would take action if required.
Now, in a blog post on the company website, CEO Kyle Vogt has explained exactly what happened – and how it prompted Cruise to issue a voluntary recall with the National Highway Transportation Safety Administration as a result.
Describing the incident as "exceptionally rare" Vogt claimed that nothing similar had happened in more than 1 million miles of driverless testing. And he went on to describe how the bus had pulled out from a bus stop into a lane of traffic, then come to a halt, with the Cruise vehicle not braking swiftly enough and subsequently rear-ending the bus.
"We identified the root cause, which was a unique error related to predicting the movement of articulated vehicles (i.e. vehicles with two sections connected by a flexible joint, allowing them to bend in the middle) like the bus involved in this incident," he said. 
In essence, the robotaxi reacted based on the predicted actions of the front section of the bus, rather than the rear.
Cruise's response was to prepare a software update that would be able to cope with similar issues in the future, even though the data suggested that the likelihood of something of this nature happening again was "extremely unlikely… even under very similar conditions."
Vogt continued: "Although we determined that the issue was rare, we felt the performance of this version of software in this situation was not good enough. We took the proactive step of notifying NHTSA that we would be filing a voluntary recall of previous versions of our software that were impacted by the issue."
According to Cruise, its willingness to discuss the issue and address the cause with improved software is indicative of its "rigorous safety culture" and "deep commitment to improving roadway safety" – recognition that the increasing fear of self-driving cars recorded in a recent American Automobile Association survey is prompting suspicion of robotaxis.
"You'll see this more frequently from us and the AV industry since it's an expected result of continuous improvement and a focus on safety," Vogt said.
Sign Up for the Newsletter
The latest IoT news, insights & real-life use cases...delivered to your inbox
You May Also Like
---