Air Taxi Startup, Vertiport Developer Define Aircraft-Ground Ops
Air Taxi Startup, Vertiport Developer Define Aircraft-Ground Ops
New concept of operations integrates autonomous-eVOTL aircraft and third-party landing facilities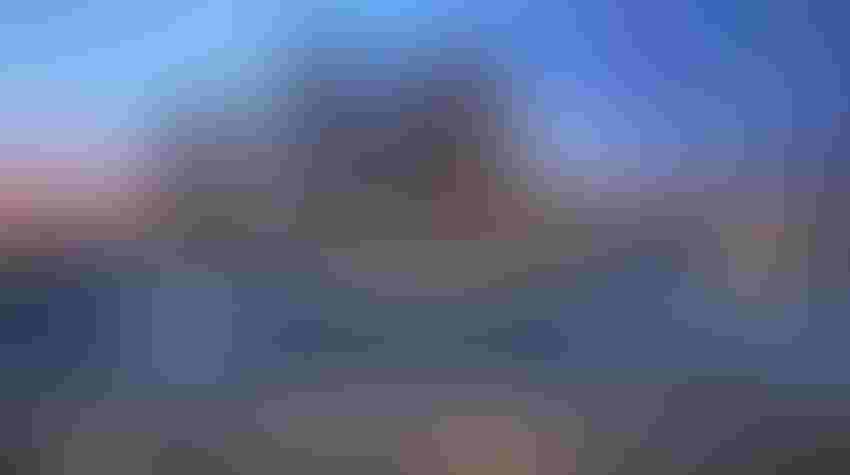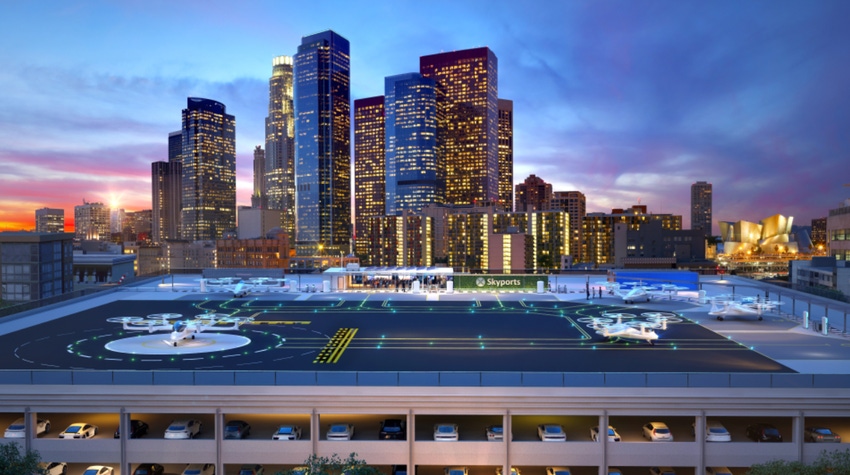 Self-flying air taxi startup Wisk Aero and "vertiport" developer/operator Skyports have developed a framework outlining how autonomous electrical vertical takeoff and landing (eVOTL) aircraft and the landing facilities that service them will function.
The concept of operations (ConOps) defines the journey an autonomous eVTOL aircraft will take from one vertiport to another and the vehicle's relationship to those facilities, including the necessary systems and interactions between the aircraft, the aircraft's fleet operator,and the vertiport. The ConOps also examines the upgrades, retrofits and procedure changes that will be required for safe operations of the aircraft. 
As increasingly well-funded eVTOL developers come ever closer to commercial viability, the need for a common scheme governing the Urban Air Mobility (UAM) ecosystem will only increase. In the U.K., a consortium of aviation industry players recently published its own ConOps for AUM operations there.
While advanced air-mobility (AAM) services will begin with piloted vehicles, the industry recognizes that autonomy is the key to unlocking the scalability, accessibility and affordability needed to realize AAM's full potential, Wisk says. 
"If you don't have a pilot in the aircraft, it's less expensive, you don't have to do pilot training, you're flying four passengers, [and] we can charge less," Wisk CEO Gary Gysin said on a recent segment of CBS' "60 Minutes" about air taxis. "We don't want this to be a premium helicopter service. We want this to be affordable to the masses."
Some of the specific core areas addressed in the white paper include physical aircraft considerations, passenger accommodation, scheduling, ground operations, final approach and takeoff, navigational aids and airspace design.
"It's important that infrastructure built today can accommodate the aircraft of tomorrow," Skyports CEO Duncan Walker said. "The ConOps and our continued work on the development of vehicle-agnostic vertiports and ground-based infrastructure will ensure that this industry is well prepared to safely integrate autonomous operations in the future."
In February, Wisk and the city of Long Beach, California, announced the creation of a working group dedicated to bringing autonomous AAM services to Southern California. The group will look at economic impact and workforce development, community acceptance and outreach, integration of autonomous AAM into city transportation plans and federal and state funding opportunities. 
The working group will also help Cal State Long Beach conduct an economic impact study of AAM operations in Southern California. The results of the study are expected later this year.
Sign Up for the Newsletter
The latest IoT news, insights & real-life use cases...delivered to your inbox
You May Also Like
---