How Clover Is Working to Transform Payments for the 21st Century
How Clover Is Working to Transform Payments for the 21st Century
A California IoT startup inspired by Uber is now a subsidiary of payments processing powerhouse First Data.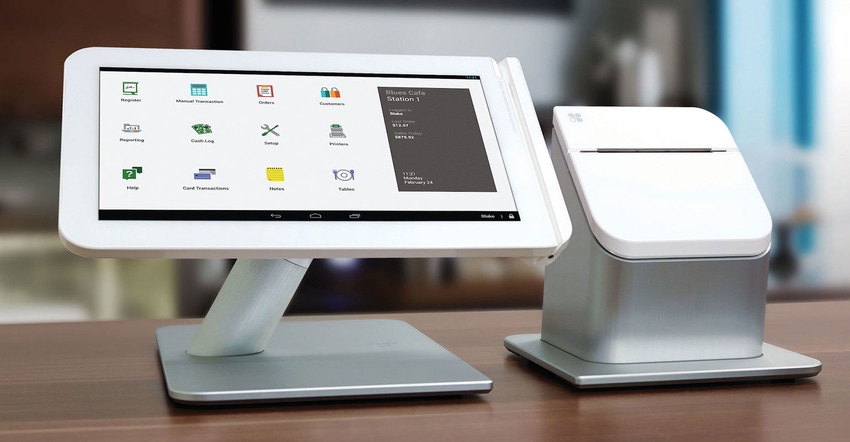 You can say what you want about Uber, few companies have come to represent the concept of business model innovation through connectivity as much as they have. By taking unconnected vehicles and linking them to a smartphone platform, the company radically transformed the user experience of people wanting to hail a ride. Instead of having to flag down a cab the old-fashioned way, you could simply launch an app and get an estimate of when the ride will show up. And when you get out of the car, you don't have to worry about whether the driver's credit card reader works. The payment transaction occurs automatically, receding into the background.
"The smartphone helped make that possible," says entrepreneur John Beatty. In 2010, Uber's transformation of cab fare payments inspired Beatty to hook up with three other Silicon Valley–based entrepreneurs—Leonard Speiser, Mark Schulze, and Kelvin Zheng—to apply the Uber model to retail. Within two years, the startup, named Clover, had attracted $5.5 million in Series A financing.
The company's initial focus was to create a mobile wallet to simplify retail transactions and provide shop owners with information. "Imagine you go to a coffee shop every single day," says Beatty, who is Clover's CEO. "Wouldn't it be nice if, when you walked in, the merchant knew who you are, what you commonly order, and kept your payment details on file so they can say: 'Hey John, do you want your regular drink?' And then you get your latté, and the payment just happens automatically."
Laying the Groundwork
While such a scenario is technologically possible, the founders of Clover discovered that realizing this vision in retail wouldn't be easy in the early 2010s. "We ran into a bunch of hurdles on integrating into the merchant side of the equation," Beatty says. "There was a radical fragmentation in payments and point-of-sale systems and very little standard infrastructure that we could plumb into."
So the company pivoted in early 2012. Instead of building a mobile wallet, the startup decided to lay the technological groundwork to enable that initial vision, bringing them into the IoT realm.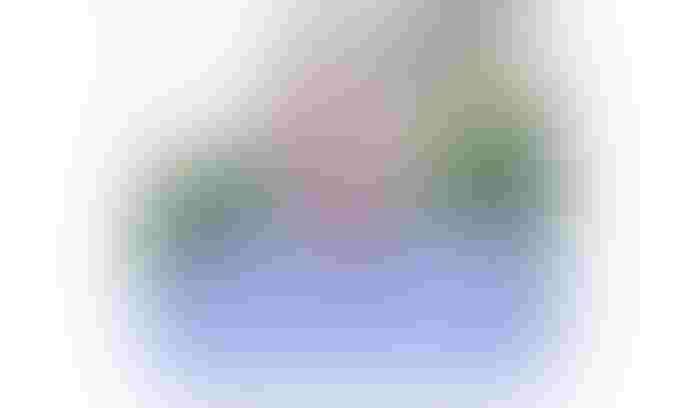 In its conversations with merchants, the company realized that many of them were growing weary of legacy PC- and server-based payment processing technology and yet could see the potential of mobile devices and the cloud for payments. So Clover began developing an IoT system: an open payment SIM-card-enabled point-of-sale platform. They aimed to get it broadly distributed in retail, hoping to attract hundreds of thousands and potentially millions of merchants. They could then use this scale to woo an external developer community to make apps for Clover POS machines.
Hooking Up with a Payments Titan
After examining their options for going to market, Clover began speaking with the credit-card processor First Data (Atlanta, GA), easily one of the biggest players in payment technology. The company processes some 45% of all credit card transactions, serving six million business locations across the globe, representing $2 trillion in annual payment processing volume.
Clover was impressed with First Data's reach, and First Data happened to be looking for new ways to grow revenue and provide new services to its clients. "I would say it was very much a match made in heaven from that perspective," Beatty says.
First Data agreed to acquire Clover in late 2012. A few months later, First Data named Frank Bisignano as the payment processor's CEO. The former co-COO of JPMorgan Chase, Bisignano wanted to turn First Data into a technology powerhouse. And 11 months after the acquisition, First Data commercialized Clover's point-of-sale technology.
It Takes a Village to Transform Payments
Bisignano concluded that transforming the 43-year-old First Data into a technology-forward financial payments company would require working with organizations with complementary skill sets. And thus the company began hammering out agreements with global financial institutions like Bank of America, Citibank, and Wells Fargo and a network of tech companies such as Bypass Mobile and ShopKeep, both of which specialize in mobile point-of-sale technology.
Clover also has embraced working with technology partners. It's hooked up with Cisco Jasper to help with wireless management and Wavefront for metrics and monitoring.
"In the case of Cisco Jasper, our devices have 3G modems in them, and we felt it was important to offer a turnkey solution that has integrated wireless," Beatty says. "When a customer buys one of our products, they can turn it on and have integrated wireless services from the beginning."
The Cisco Jasper platform automates the management of the connectivity of the Clover devices from the factory to delivery at customer sites to the rest of their life cycle, which is typically five to seven years out in the field. "Every Clover device has a SIM card just like a smartphone," says Theresa Bui, director of IoT strategy at Cisco Jasper. "And getting a Clover POS machine is a similar experience to getting a new iPhone. You open the box, and the product inside is beautiful, and it just starts working. You don't have to plug it in or figure out how to implement it on a network. You just turn it on, and it starts working."
From Clover's experience, it made sense to offload managing connectivity of the devices because of the sheer volume of devices located across the world and the dynamic nature of managing individual units. "At the factory, you want to turn on the connectivity for a device for a little bit to make sure it works, but you don't want to have it connect when it is in transit," Bui says.
Another consideration is the complexity of rules each Clover device uses. Once a customer receives a Clover device, they can log into a web platform a write automation rules that tell the platform what the expected behavior of the device should be. "You can say that a device can only work in the U.S. or that they consume not more than 10MB of data per month—which would be a typical volume," Bui says. "After that point, they can send an alert that would indicate that the retail location is either really popular or that there might be a security problem. For the rest of the device's lifespan, the Cisco Jasper Control Center is just pinging it to see if it is adhering to the rules."
Wavefront, on the other hand, offers cloud-based real-time analytics. "We put a bunch of our device-level metrics into the cloud so we can analyze the health and utilization of our devices," Beatty says. "We were Wavefront's first IoT customer." Just last month, VMWare announced its intent to acquire that company.
App developers and software vendors are another category of partners for Clover. "We have a platform to enable secure payments and innovation in and around payments," Beatty says. "One of our goals with the Clover platform is to enable anyone to accept secure advanced payments. If you take a product like a Clover Mini, you can connect that to a bunch of different point-of-sales systems that could be running Windows, iOS, Android—it doesn't really matter."
The next stage is layering innovation on top of that platform. "Once you have payments, there are all kinds of innovative things you can do. You can start adding things like gift card programs or start adding things like customer loyalty programs, or maybe you want to put promotions or offers in front of them, or do customer feedback or surveys," Beatty says. "We want to offer that to an application developer community and help get them broad distribution with all of our partners."
First Data CEO Frank Bisignano shares that vision and is an advocate for arming small and medium-sized merchants with the same type of analytical technology used by retail giants. "For years, we've been selling small businesses these dumb 'bricks' that do nothing but swipe cards," Bisignano told Fortune in 2015. "We're replacing those bricks with bar and countertop computers that will manage inventory and tell you which waiters at which tables sell the most expensive bottles of wine."
"This potential is really the beauty of Clover," Bui says. In a traditional sales-transaction model, the point-of-sale company would get between 1 and 3 percent of the transaction of those. But loading a POS machine with apps transforms it from a box merchants don't think about to a vital part of their business. "A shop owner could use it to help schedule employees or highlight returning customers and their preferences, or could use it to help manage inventory," Bui says. "I love the story because it is a win all around. It is a win for Clover's customers because these applications can help scale their market. It is a win for Clover because their brand becomes more important and they get more revenue in the form of subscription fees from applications." This case study also highlights the potential of the Internet of Things to fuel new business models, Bui says. "Just from a business perspective, the ability to move from one revenue model to multiple revenue models is of interest to any industry."
Sign Up for the Newsletter
The latest IoT news, insights & real-life use cases...delivered to your inbox
You May Also Like
---