Why Apple Is an IoT Pioneer
Why Apple Is an IoT Pioneer
The iPhone was the original Internet of Things device. And Apple is the most important IoT company. Don't believe me? Read on.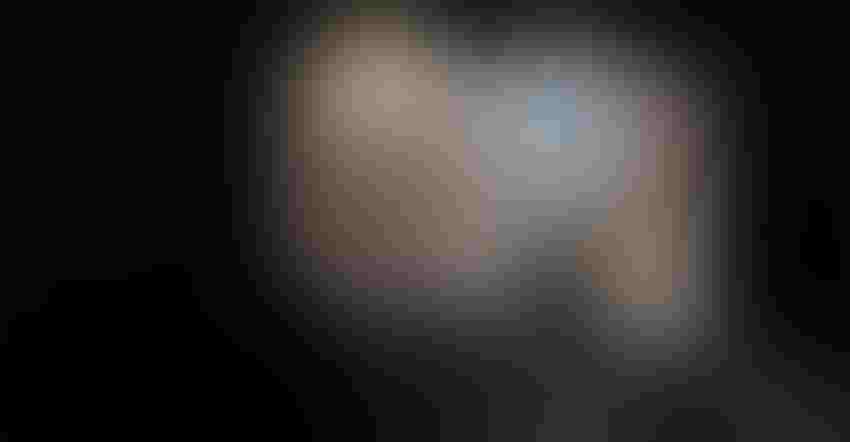 By Adam Gabriel
Let's assume that the Internet of Things is "a global infrastructure for the information society," as the Joint Coordination Activity on Internet of Things (JCA-IoT) puts it. And that its power lies in the ability to interconnect physical and virtual things using "interoperable information and communication technologies." From these basic definitions, it becomes obvious that at the heart of the Internet of Things are connected sensors.
Showing Consumers the Power of Connected Sensors
The first mainstream device to showcase the power of connected sensors was the iPhone — the original IoT device for the world at large, which was launched in 2007. Through the iPhone, companies like Uber and Foursquare were able to amass incredible amounts of data as to where people wanted to go and what time they went there.
Practically every consumer-focused Internet of Things application works with a smart app. And the smartphone connection is used in an array of industries, too. It's now possible to monitor everything from oil rigs to heart patients from the iPhone. The medical technology company Airstrip, for instance, enables physicians to see data like the heart or even EKGs of both an expectant mother and her baby in near real time from wherever they are in the hospital – right on their iPhone. No wonder then that 4 out of every 5 doctors opts for an iPhone over any other smartphone. 
Opening Up New Possibilities for Connectivity across Industries
This is because not only did Apple invent the entire smartphone category with the iPhone, it keeps setting the gold standard for what the device can do. With the addition of the Apple Watch, and the plethora of extra biomedical sensors it has, companies like Airstrip can do for healthcare what Foursquare has done for entertainment, retail, and dining.
Apple's seamless, effortless integration across their entire product line: iPhone, Apple Watch, MacBook, and iPad gives the company an advantage that is almost impossible to surmount. Case in point: who would have thunk that after 30 years of bitter rivalry, IBM would pick the iPad as the standard user-facing device to showcase Watson – its cognitive supercomputer – as opposed to a Lenovo notebook?
Capturing the Public's Imagination
So it's fitting that, back in 2015, a survey from ThroughTek ranked Apple as the most well known IoT brand. While some industry observers balk that Apple doesn't make as much IoT hardware as companies like Google or Amazon, they are missing the point: over the years, Apple has inspired legions of entrepreneurs to launch connected products with novel business models, such as Uber.
The company has also captured the public's imagination like no other.
When was the last time you saw a Fitbit commercial on TV? The answer for me is never. How about a commercial for the Apple Watch?
Those sleek, masterfully crafted collages of runners euphorically clearing hurdles, and swimmers slicing gracefully underwater – with their Apple Watch Series 2 on, to underscore that it's waterproof – just stick with you, even if you see the commercial just once or twice.
Amazon is catching on with the cute commercials for the Echo, where Alexa turns on the sprinklers to get rid of an unwanted suitor, but it still has a long way to go to occupy as much of the public imagination as Apple does.
Still, critics argue that the Apple Watch hasn't reached the same status of the iPhone or iPad, which quickly became blockbuster products.
I posit that, in the same way Apple created the touchscreen smartphone, and made it – and other Android devices like it – an indispensable part of our lives, so it'll do with the smartwatch.

New Possibilities for Healthcare
The tipping point will most probably come from the availability and widespread adoption of software and hardware that enables remote health monitoring. Imagine an inflatable Apple Watch band that converts it into a sphygmomanometer (blood pressure meter). Couple that with a blood oxygenation meter – that device the triage nurse clips onto your index finger as she's taking your vital signs – that pairs up via Bluetooth with the watch.

Throw in an EKG that plots the graph of those electrical signals generated by your brain that make your heart muscles contract and relax over time, meaning beat, with just three easy to place disposable adhesive leads on your chest. I had one of those in my last hospital stay – and it was wireless. Again, in this case the device will pair with the watch over Bluetooth.

With enough of these IoT devices, doctors will be able to remotely monitor the condition of patients that are not critical enough for the ICU, but still need constant monitoring – without the tremendous expense of locking up a hospital bed.

As the price of the watch keeps going down – and Apple has already reduced the price on the Series 1, as the price of the ecosystem of health IoT devices also goes down, their adoption increases, they reach critical mass, and transition from the situation I just described, to where everyone uses them – precisely like our smartphones today.

Laying the Groundwork for a Brave New World
Welcome to the Brave New World, where Big Brother is always watching – except that in this world Big Brother is actually your good doctor, or to be more precise, a cognitive computing system that is as capable as your doctor, one that will handle everything but the most complicated cases, in which case his or her expensive human expertise will be called upon.
Sign Up for the Newsletter
The latest IoT news, insights & real-life use cases...delivered to your inbox
You May Also Like
---