Why smart home technology works best with built-in Wi-Fi
Why smart home technology works best with built-in Wi-Fi
To lay the groundwork for the smart home technology of the future, new homes should be designed with connectivity in mind.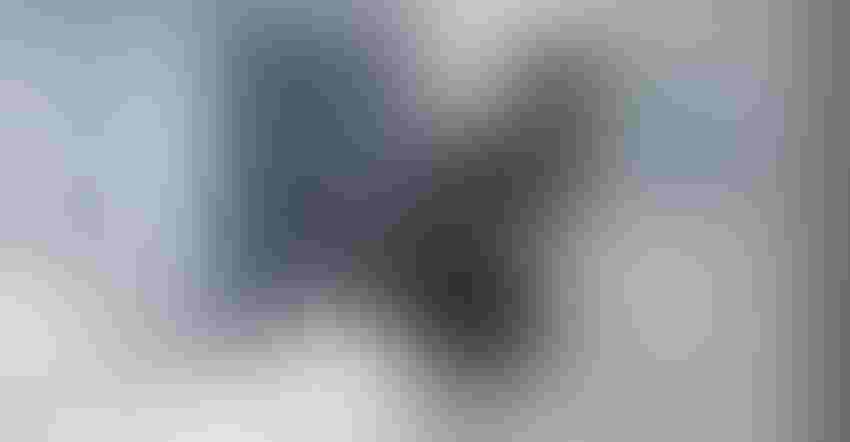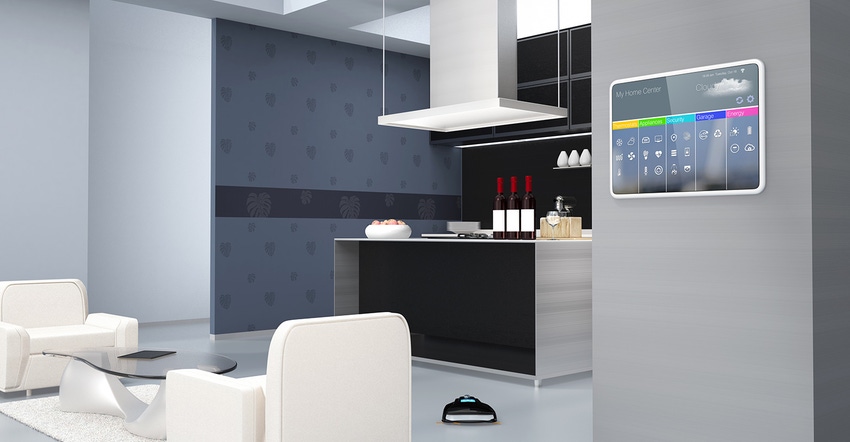 By Bart Giordano
If broadband is the fourth utility, after water, electricity and gas, it stands to reason that new homes should offer fast and reliable connectivity as a built in option. The dawn of smart home only strengthens this argument. Wi-Fi access has also become a fundamental technology for smart home technology, a broader trend that is growing at a compound annual growth rate of 31%, according to McKinsey. And a recent study by Wakefield Research and Schlage revealed that 86% of millennial renters are willing to pay more for a home equipped with smart technologies such as automatic security systems, door locks, smart appliances and lighting.
Robust broadband and Wi-Fi are the foundation that enable devices in a smart home to work effectively. When connectivity is inconsistent or coverage is poor, those homes become, well, less than intelligent. Many home owners and apartment dwellers suffer with slow or dropped connections. After moving in, some homebuyers may shell out thousands of dollars to get broadband access up and running along with reliable wireless connectivity. Many struggle to diagnose why their Wi-Fi is slow and unreliable (there are many potential reasons, from insufficient or unreliable broadband to interference, device congestions, outdated technology and improper access point placement).
Recognizing these challenges, many homebuilders see an opportunity to add value by designing the network infrastructure with Wi-Fi into their architectural blueprints and offering an option to make new homes truly smart.
[Smart Home Summit is where smart homes' savviest players meet to forge partnerships and make the connected home a global reality. Visit the site to learn more about the agenda, speakers and networking opportunities.]
Take Lennar Homes, for instance. The second largest homebuilder in the United States is a company known for its "Everything's Included" approach to homebuilding. Lennar recently announced an option for fully connected living with networking gear and a suite of smart devices available for its latest models. All homes designed by Lennar will include a Wi-Fi Certified Home Design and Amazon Home Services. Homeowners can adjust the thermostat, lighting and even curtains using voice commands with Amazon Alexa. The designation from the nonprofit Wi-Fi Alliance (WFA) addresses many of the common problems that plague residential Wi-Fi deployments including dead zones and areas with poor coverage. The Wi-Fi Certified Home Design program ensures coverage takes into consideration a home's size, number of floors and wall construction. According to the WFA, certified homes are "optimized to allow for a growing array of future smart home devices and systems." The connectivity these homes offer ensures fast and reliable coverage so residents stay connected and can control smart home technology using a mobile or voice-activated device such as Amazon Alexa.
While Lennar Homes is taking a forward-thinking approach to the connectivity in smart homes, there are critics who believe that a reliance on wireless solutions isn't the answer. Some bring up the concern that eliminating wired technology in homes will result in challenges such as interference, streaming quality, outdoor usage and more. Of course, these are important issues to consider in the wireless design approach, but the fact is robust W-Fi solutions are providing affordable, flexible and quality connectivity for modern smart homes technology.
Within a few years, built-in enterprise-grade Wi-Fi will continue to evolve and is expected to become a standard option for new home construction. But, can existing homes be retrofitted to meet the increased demand for high-quality wireless and smart home amenities? There are a range of new residential Wi-Fi products available, but it's unclear if they can address the traditional challenges of consumer products, or if they will scale to the needs of the next-gen smart home. With wireless solutions such as Bluetooth, Zigbee, Z-Wave and 5G LTE continue to evolve, we are only beginning to scratch the surface of smart home capabilities. With our continued demand for constant, reliable connectivity, in-home Wi-Fi represents an opportunity for innovation and is an exciting space to follow. 
Sign Up for the Newsletter
The latest IoT news, insights & real-life use cases...delivered to your inbox
You May Also Like
---