The definitive list of smart cities projects taking the world by storm
The definitive list of smart cities projects taking the world by storm
From smart kiosks to mechanical trees sucking up CO2, this list of smart cities projects sets a standard that all would-be smart cities should aspire to.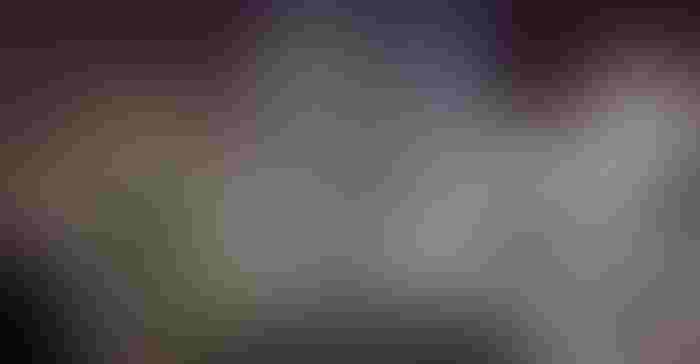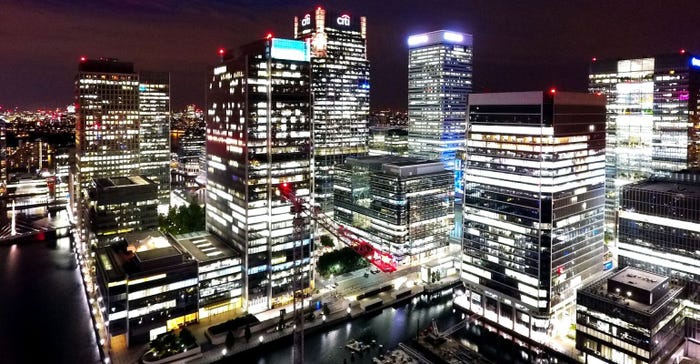 By Charlie D. Osborne
The Internet of Things has shifted from an emerging idea into an established industry in its own right – one that smart cities will be an integral part of.
Smart city projects leverage IoT and networking to make urban living more efficient and convenient through everything from smart traffic lights and data-driven energy efficiency schemes, to electric vehicle (EV) charging stations and interactive kiosks that offer free broadband.
This article explores 10 of the best – a list of smart cities projects currently operating around the world that could change how future urban environments look forever.
[We consulted city officials and experts to determine the 10 steps every smart city must take. See what they are.]
Digital Catapult: Things Connected
We start our journey in London, where Digital Catapult is working with SMBs and enterprise players to boost the number of "digital businesses" going online.
As the business landscape changes, it is important that companies leverage technology to evolve, too. Changing consumer demands, a global platform and regulatory changes are all prompting the shift, and investment now is needed to stay ahead of the game.
Digital Catapult leverages technology including IoT, big data, machine learning, artificial intelligence and next-generation networks to help companies scale up their operations and find new revenue streams, markets and business opportunities.
The UK government and the European Union are keen to leverage technology to keep business booming in the capital. Digital Catapult has worked with over 2,000 small businesses and has won £3.8 million in EU research funding to push forward more than 40 projects to help digitize business in London.
According to the company, such projects have contributed over £5 million to the UK's digital economy. However, Digital Catapult is not stopping there. The organization plans to play a key role in bringing the Internet of Things to England's capital city.
In September 2016, the firm launched Things Connected, a program designed to give businesses the opportunity to leverage IoT technology in the capital.
Working alongside companies including BT and Future Cities Catapult, as well as Imperial College London, King's College London, UCL and Queen Mary University, the smart city project is providing businesses across London with 50 LoRaWAN base stations during its initial phase, with more planned and support for additional low-power wide area network (LPWAN) technologies as the network expands.
LoRaWAN is a media access control (MAC) layer protocol that is designed for vast public network construction. The protocol allows a single operator to control the WAN, as all frequencies are the same and each gateway is tied to the same server.
According to Digital Catapult, the network will act as a "safe area" for businesses to test emerging IoT technologies for free. Companies will be able to test how IoT solutions will work over the low-power public network – which can support millions of connected devices – to iron out any problems before this list of smart cities projects goes public.
The company hopes that the network will drive innovation in the IoT field in industries including city infrastructure, traffic, transport and energy management. For example, by using the network to pull data from traffic sensors, city officials would be able to map out and provide "safer journey" routes for travels that avoid areas known for traffic or high accident rates.
Sidewalk Labs LinkNYC
In 2015, Google launched smart cities startup Sidewalk Labs. The company specializes in urban smart city projects that assist governments in managing the cities they are responsible for more effectively.
Sidewalk Labs, based in New York, styles itself as an "urban innovation company" that uses smart technology to solve "real world problems" in cities.  
From the company's list of smart cities projects, LinkNYC – overseen by Sidewalk Labs company Intersection – has installed interactive kiosks across New York City to replace old, worn and redundant payphones.
When the LinkNYC project was announced in December 2015, New York City Mayor Bill de Blasio said the kiosks would help "bridge the digital divide" by giving NYC residents access to "the most important tool of the 21st century" – the internet.
The "Link" smart kiosks give city residents free access to gigabit-speed Wi-Fi and allow visitors to tap into useful services including maps, advice and emergency services. The Links also feature a touch-screen tablet for browsing the web and offer mobile connectivity for smartphones, tablets, laptops and smartwatches.
The initial LinkNYC phase aims to install 7,500 Links across all five boroughs of the city. Sidewalk Labs said an estimated $500 million will be generated for both the city of New York and the company through LinkNYC – the latter of which generates revenue through advertisements shown in the kiosk terminals.
Green City Solutions' CityTree
Green City Solutions wants to help cities "combat economic loss by becoming smog free."
According to the World Health Organization (WHO), urban smog is becoming worse, with over 80% of the urban population worldwide breathing air polluted beyond safe limits. The agency said that this contributes to more than 3 million deaths annually, with health issues caused by smog resulting in an economic loss of $1.6 trillion per year in the EU alone.
One answer would be to plant more trees, right? Unfortunately, cities' limited free space means this is rarely a viable option. Green City Solutions' has come up with a workaround that addresses the space issue, bringing together plant life and IoT technology to improve air quality without requiring vast amounts of land.
The company's CityTree is a bioengineered vertical stand that reaches 4 meters high. The stand is able to purify the air around it with capacity equivalent to 275 trees, while taking up 99% less ground space.
According to Denes Honus, CEO and co-founder of the startup, the CityTree is able to scour the air clean of harmful city pollutants including nitrous oxide, carbon dioxide and particle matter including fine dust, which can be hazardous to the lungs of residents and workers.
The CityTree is based on biotechnology and utilizes a special moss culture that attracts pollutants and converts such toxins into its own biomass. The executive said that each CityTree installation is able to reduce pollution levels within 50 meters up to 30%, and as each CityTree takes up so little ground space, the products are "95% more cost effective" than relying on more natural, leafy means.
"The moss literally eats the air pollution," Honus said.
While the moss is doing its work, IoT technology comes in to support the CityTree by monitoring for any operational problems and alerting users when maintenance is required.
Since 2014, the startup has launched CityTrees in Oslo, Norway; Dresden and Klingenthal, Germany; Hong Kong; and Paris.
ShotSpotter on the streets of New York
Law enforcement agencies are turning toward technology and science in droves in the fight against crime.
Last year the U.S. Justice Department's Office of Justice Programs (OJP) committed $35 million in funding for programs that utilize technology and science to reduce crime rates, and in some cities, private firms are already working with the police to put smart solutions at work.
In New York City, the NYPD is collaborating with ShotSpotter, a gunfire detection system "optimized for civilian applications."
The technology is being tested in the U.S. city as part of a two-year pilot program, and ShotSpotter systems have been installed in seven Bronx precincts as well as 10 in Brooklyn, covering a range of 15 square miles.
According to the firm, the gunfire detection system can not only detect different types of weaponry as it is being fired but is also able to monitor an area 250 times bigger than standard point protection sensors used in the military can – the equivalent being 3,000 times the coverage of a typical counter-sniper sensor.
ShotSpotter say they help law enforcement "do more with less," and the "intelligence-led policing" solution reduces wasted police time by helping the force respond more effectively to true emergencies and shootings.
In addition, data collected by ShotSpotter sensors can also be used to analyze and discern trends, patterns and criminal hot spots in urban areas.
Telensa Smart Parking
One of today's major problems in cities is traffic and congestion. Not only is time wasted while people idle their working day away staring at the windshield and cursing traffic lights, but heavy congestion results in high pollution levels, parking problems and general driver frustration.
Telensa is dedicated to finding a smarter way to deal with this common urban issue. The company, based in both Cambridge, UK and Minsk, Belarus, offers a smart parking solution that aims to make finding available parking spaces less of a chore for drivers, as well as to lower city congestion rates and reduce road law enforcement costs.
The company's idea is relatively simple. The on-street parking monitoring system, dubbed PARKet, uses a series of magnetic sensors set into the road surface to detect when a car parks over the device.
When this pressure is detected, a message is automatically sent to a central database through a low-power, wide-area Ultra Narrow Band (UNB) radio system to update the status of the parking space.
The bay sensor system's server lets operators keep an eye on parking availability, but consumers can also access this information through a web interface to find out when and where parking is available – which cuts down the time spent hunting for space and clogging up the road while they do so.
Telensa's PARKet has been deployed in Moscow through a partnership with infrastructure firm Gorizont. Moscow is the largest deployment to date and has the potential to cover 70,000 parking spaces.
According to Telensa, city congestion "has been cut by over a quarter" since installation, and as a "scalable, low-cost and low [battery] life" smart parking system PARKet can be installed for a "fraction of the cost" of more surveillance-heavy alternatives.
Smart city corridor, Kansas City, Missouri
Not every city has the funds, or will, to explore smart technologies. However, Kansas City considers investment in areas such as smart sensors, traffic lights, Wi-Fi connectivity and interactive kiosks as a badge of honor.
Kansas City's most connected smart city project, a series of IoT city initiatives made possible through a $15.7 million public/private partnership with Cisco, Sprint and Think Big Partners, has been built from the ground up to improve the lives of residents.
Kansas City itself has invested $3.8 million into expanding the "smart city corridor," a 2-mile-long stretch that also hosts the city's KC Streetcar, a Wi-Fi connected tram that transports passengers from different neighborhoods to downtown.
Along the route, residents can travel for free and connect to Wi-Fi through project partner Cisco's Smart + Connected Communities scheme. The network facilitates an open Wi-Fi network for residents and 25 interactive kiosks along the streetcar line, which grants access to city services, local business information, public digital art and entertainment.
Last year Bob Bennett, Kansas City's chief innovation officer, said the kiosks alone have generated $200,000 in revenue for the city.
Verizon: Envision Charlotte
U.S. telecommunications provider Verizon is another company keen to expand into the IoT and smart city space.
Verizon touts machine-to-machine (M2M) learning technologies as a way for city officials to control and improve urban transport, resource management, energy usage and public safety.
In Charlotte, North Carolina, the firm's Smart City Solutions are being utilized through the Envision Charlotte scheme, a project designed to help businesses in the city to reduce greenhouse gases and increase energy efficiency through Internet of Things technology.
The project, running from July 2015 to July 2018, utilizes interactive kiosks and monitors placed strategically around the city that gather information relating to energy usage.
Envision Charlotte has already achieved an energy reduction level of 8.4%, saving businesses an estimated $10 million.
Over 70 buildings, including the Bank of America Plaza, City Hall, the County Courthouse and Federal Reserve Bank, host these systems, which monitor energy use and provide statistics in real time through 4G LTE.
San Diego's electric vehicles
San Diego is a U.S. city that wants to be known for clean living and energy use.
Almost 40% of California's carbon dioxide emissions come from transport, and to chip away at this figure in support of renewable and sustainable options, San Diego is making resident adoption of electric vehicles (EVs) a priority – by providing the infrastructure required to make this possible.
The city is working with a multitude of companies on a range of initiatives, all of which aim to promote EV adoption through education, research and the installation of thousands of EV charging stations.
According to city statistics, there are 20,738 EVs on the road in San Diego and 1,058 public charging stations are in use. In addition, San Diego has 72 operating "DC fast chargers," which are suitable for rapid vehicle charging in busy areas.
However, San Diego is far from finished, as the city hopes to eventually have at least 3,500 charging stations available for use by residents.
BOS:311
It all began with potholes.
On the streets of Boston, potholes are one of the constant annoyances of city life, alongside other problems you get in most major cities – graffiti, antisocial behaviour and the illegal dumping of garbage.
In 2009, city officials designed to try something new to tackle the problem and clean up the streets of Boston by turning to mobile technology.
Launched with local technology company Connected Bits, BOS:311, formerly known as Citizens Connect, became the solution.
If you spotted something wrong in your city, traditionally, you would need to ring up the council, report the problem through a help line and then, later, spend time and energy following up on the call.
The BOS:311 mobile application gives residents the chance to bypass that process by instantly reporting city issues including potholes, graffiti, blocked drains and faulty street lights and then both easily and quickly chase up the problem.
Once a report has been submitted together with pictures taken through a smartphone or tablet's camera, the app feeds the report automatically into the city's work order system. The report is also assigned a unique number, enabling it to be tracked by residents to stay up-to-date with the case.
These reports can also be shared with others digitally or posted on social media, and once the problem is resolved, the case is closed. The app is the embodiment of what Boston calls "participatory urbanism" – a way for citizens to become more involved in the running of their city.
Japan's Fujisawa Sustainable Smart Town
Japan is often the source of new, exciting technology. However, the island isn't without its problems; little land is suitable for urban development due to mountainous terrain and there is a need to constantly import energy supplies – especially due to the 2011 tsunami and earthquake that caused the country's Fukushima Daiichi nuclear reactors to go into meltdown.
To help combat energy issues and encourage Japan as a nation to become more self-sustainable and smarter, Panasonic has been delving into IoT and smart technology.
The result? The Fujisawa Sustainable Smart Town (SST).
Located in Fujisawa City, SST opened in 2014 with the sale of 220 homes worth $500,000 each – more expensive than the norm, but nowhere close to the price tag for homes in nearby Tokyo.
The town now supports 330 households, and when completed in 2020, will house roughly 3,000 residents in 1,000 homes. Residents must purchase their property and are expected to pay $100 a month to live in the town and make use of the smart services on offer.
The smart city project involves Panasonic, the Fujisawa City local government and a number of business partners including Tokyo Gas, Accenture and Yamato Transport.
SST is based on a number of "pillars" that make the town smart. The so-called pillars of SST are community, mobility, energy, security and healthcare, and all of these are connected with IoT networking.
Each house is equipped with a solar panel, energy monitoring devices and an energy-storing battery, of which any excess solar power can be sold back to the grid. Residents can also take advantage of bicycle and EV sharing schemes and an online community portal and are protected by 24/7 "virtual gate" camera-based security.
According to Keita Yasuda, spokesperson for Panasonic, North America, SST has now opened the doors of the town's Wellness Square complex, a facility that offers residents "smarter" medical and nursing care, education, and childcare.
The Wellness Square, operated by project partner Gakken Group, makes use of Panasonic's Resyone robotic beds, which can also act as electric wheelchairs, alongside smart air conditioning systems that use sensors to detect movement and adjust temperatures to prevent health issues such as heat stroke in senior housing.
The executive said the sensors "can also detect situations that may require medical care."
[Smart Cities Summit is the go-to event for government and technology executives mapping America's smart cities. Visit the site to learn more about the agenda, speakers and networking opportunities.]
Sign Up for the Newsletter
The latest IoT news, insights & real-life use cases...delivered to your inbox
You May Also Like
---