Smart Building Technology Takes Hold in Hospitality
Smart Building Technology Takes Hold in Hospitality
After a slow start, smart building technology adoption has accelerated in the hospitality industry.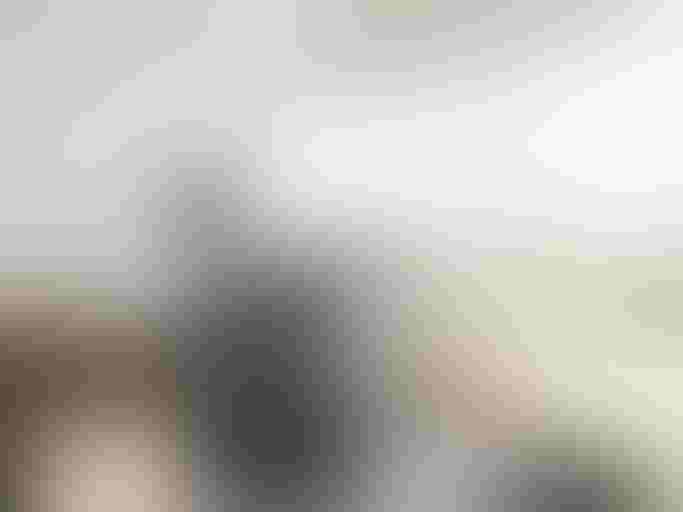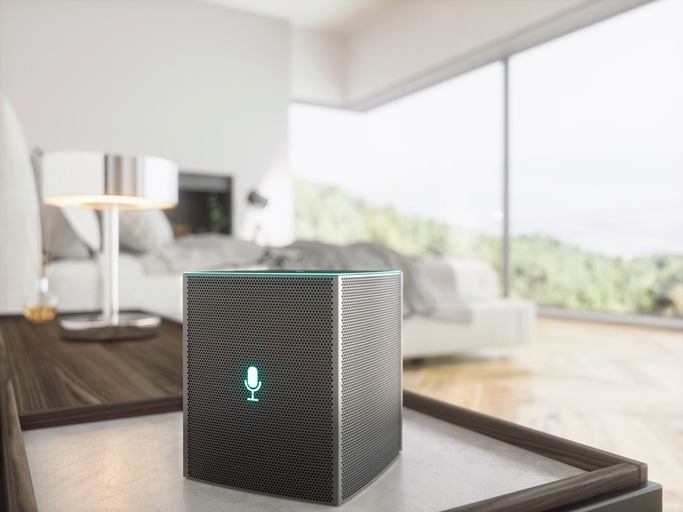 Smart speaker in Bedroom
Getty Images
The smart building technology market has gained ground, and the hospitality sector has warmed to the trend.
Between 2020 to 2026, the smart hospitality sector will expand by 24% according to projections from research firm Reports and Data.
Evolving consumer expectations is a catalyst, said Daniel Newman, principal analyst at Futurum Research. "Consumers expect frictionless experiences driven by the data that hotels collect in the process," Newman said.
[IoT World is North America's largest IoT event where strategists, technologists and implementers connect, putting IoT, AI, 5G, edge and smart buildings into action across industry verticals. Book your ticket now.]
Technologies such as connected speakers, smart door locks and intelligent check-in systems are "the future of the hospitality industry," said Chris Kocher, co-founder of Grey Heron, a management consulting firm. "Guests will come to expect these as standard amenities just as we do today for televisions and clock radios."
Legislation also plays a role in the commercial real-estate sector at large. Title 24 in California, for instance, requires new and retrofitted buildings to comply with wide-ranging energy efficiency standards, while New York City laws require large buildings to reduce energy consumption by 20% by 2030. IoT-based strategies to optimize heating, ventilation and air conditioning systems and lighting, for instance, can help building owners meet these requirements.
The resource-intensive nature of the hospitality industry is also fueling interest in such IoT-driven strategies. One of the biggest pushes to IoT-based automation is in hospitality, according to Kshitish Soman, director of IoT at Katerra, a tech-focused construction company. Systems that can automate turning off lights and adjusting the thermostat after a guest leaves a room alone can drive significant energy savings in hotels.
Increasingly, consumers want to stay in hotels that invest in sustainability initiatives. Hotels exploiting technology-enabled strategies to bolster energy efficiency can find a new way to compete. "Consumers want the best of both worlds — great technology with eco-friendly ideals from the hotels they visit," Newman said. "Supporting both of these demands deliver the best-in-class experience and can be tied to greater customer loyalty."
Though few hotel owners are mature in the use of smart building technology, various technologies are hitting the market. By detecting room occupancy with wireless sensors, for instance, housekeeping staff can rely on sensor data rather than knocking on a door to determine whether a room is ready to be cleaned. Such systems can also shut off lights and adjust heating or cooling after a guest leaves the room. Occupancy sensors can also help cleaning staff identify an ideal sequence in which to clean rooms.
Occupancy sensors can also give hotel managers an indication of how well hotel guests sleep at night, said Grant Patterson, offering manager at the Inncom division of Honeywell. By tracking motion-sensing data during typical sleeping hours in conjunction with thermostat adjustments can help identify restless sleepers, but the system isn't foolproof. "There's always gonna be anomalies," Patterson explained.
Another example of how smart hotel systems can drive efficiency is by tracking the use of light bulbs to calculate when they need replacing. "Light bulbs will come with a note saying they support, say, 50,000 hours of run time," Patterson said. A smart lighting system can send a notification once the bulb nears the end of its life.
While the smart hotel trend has ramifications for the hospitality sector at large, Newman doesn't expect a one-size-fits-all approach to be successful. Implementations will likely vary based on hotel type and location, he said. "There is a cost to these upgrades, but many times the efficiencies gained can drive down costs over time while delivering a better experience," Newman added. "In the end, using technology and sustainability in a smart hotel environment can be a strong one-two combination to improve the quality of a stay, improve price, and satisfaction levels. Starting with the customer is never a bad idea, but the smart hotel can be good for business, too — and yes, these two things are often interdependent."
Sign Up for the Newsletter
The latest IoT news, insights & real-life use cases...delivered to your inbox
You May Also Like
---