Smart Building Technology Is Gaining Ground in Hospitality 
Smart Building Technology Is Gaining Ground in Hospitality 
Advances in everything from streaming video to smart speakers are transforming consumer expectations for hotel stays.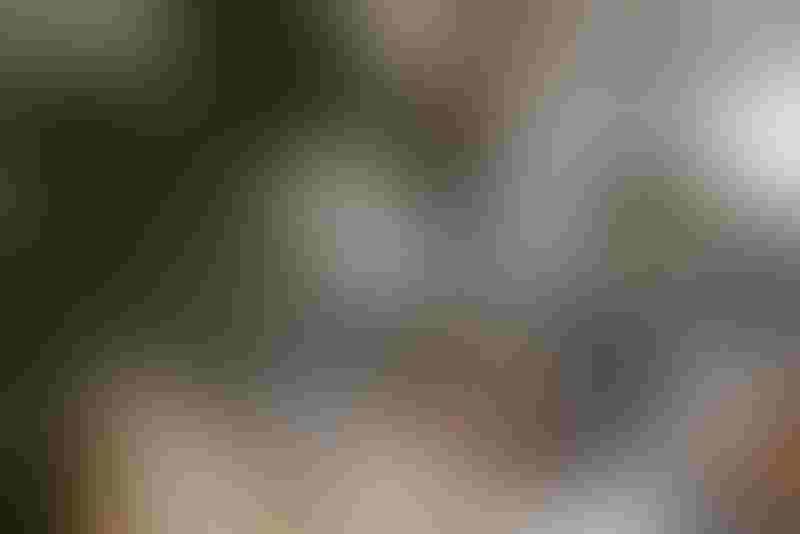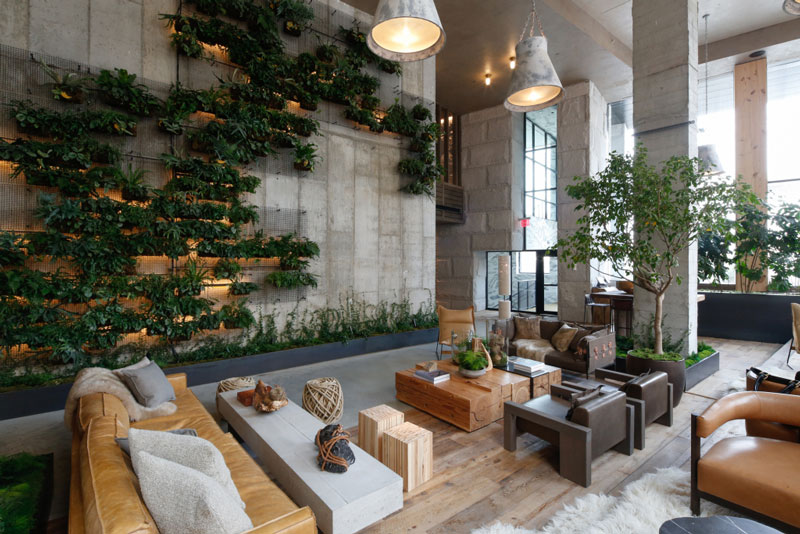 This 1 Hotel in New York City features cutting-edge automation, audiovisual, communications, and energy management technology in the guestrooms, as well as public spaces, ballrooms, and the rooftop pool deck.
1 Hotel
The president of hotel technology integrator Mode:Green, Bill Lally, has a unique vantage point over the smart building landscape. Serving the luxury hotel market in New York City and elsewhere, Lally cut his teeth in the music and audio recording business and later audiovisual services. 
"I honestly haven't figured out if everybody else is smart enough to stay out of the hospitality market or is crazy not to do it," Lally said. 
The market is challenging, especially at the top end, where guests who pay tens of thousands of dollars per night for a hotel room expect perfection. 
But the luxury market segment also provides a chance to deploy smart building technologies that become mainstream over time. 
There are three main drivers of the hospitality sector's embrace of smart building technology, according to Lally. "One is guest experience, two is back-end efficiency and three is what energy code is mandated," he said. 
Starting with the final item last, many states, municipalities and major cities in the United States have mandates designed to help minimize wasted energy in unoccupied hotel rooms. Such rules, the increasing costs of heating and cooling buildings, are convincing more hotel execs to take action. On one end of the spectrum, occupancy detection systems help shut off lights automatically and adjust temperatures when guests are away. "Within major markets — New York, Chicago and Florida, for instance — [this trend] is growing." 
Such technologies were once found in primarily luxury properties, but, in many areas, are required by code for any major renovation or new build. 
The second megatrend helping propel the use of smart building technology in the hospitality sector is shifting consumer expectations. Thanks to the widespread use of streaming services such as Netflix, Hulu and Amazon Video, many hotels gave up on the premise they can provide movies guests couldn't see at home. The new emerging model is for guests to bring their own devices to the hotel and use the hotel room's infrastructure to make it an extension of their home. 
A parallel trend is growing interest in voice control in hotels. Roughly one-quarter of the U.S. public now owns at least one smart speaker. And a growing number of high-end hotels took notice. "We're seeing voice control take off more and more, especially in the U.S. markets where the systems are primarily English-speaking," Lally said. 
Also related to IoT is the gradual shift of high-end hotels to focus on guest experience as it extends across the property. "How do you take that experience outside the guest room so that the technology is enabling you to access room services across a resort-wide spectrum or even outside the resort?" Lally asked. 
The final theme driving interest in smart building technology in the hospitality sector relates to operational efficiency. One example is the hotel doorbell technology that supports electronic do not disturb functionality. In essence, they replace the plastic "Do Not Disturb" signs of yore. "There's a fair amount in Vegas. We're seeing loads of them in New York now," Lally said.  
From a connected hotel perspective, the functionality gives housekeeping staff the potential to remotely see which rooms they can service, allowing them to come up with a data-driven game plan of which rooms to clean in what order. That can limit the amount of time staff spend traveling up and down elevators while allowing them to steer housekeeping goods where they are most needed. "Especially in the larger hotels where labor rates are extremely high and overhead is high, this is tremendously helpful," Lally said.
One idea floating around is that the smart hotel and smart home industries will, to a certain extent, converge. For example, a guest with an Amazon Echo smart speaker, who prefers to set their thermostat at 72 degrees Fahrenheit and listens to 1950s-era jazz with dimmed lights, can walk into a hotel room and have that experience delivered. 
When asked about that general concept, Lally said that, while it is possible to deliver such experiences now, "it's not being done in very great lengths right now." 
For one thing, to provide such an experience requires a significant investment from the hotel and the ability to amass customer preferences in the hotel's computer reservation system, rewards program database or customer relationship management software. 
"Getting [guest preference] information to translate into a room control system is complicated as far as being able to read those different categories or preferences and being able to translate that into the room itself," Lally said. For one thing, there are security and compliance matters. Such systems would have to carefully gather customer preference data without storing voiceprints or a credit card number a guest might provide while on the phone with a bank. 
Still, the gap between hotels and the home will likely narrow in years to come. "I'd say things are definitely headed there. It's what we're all working toward," Lally said. 
High-end hotel properties will likely be the first to move in this direction. "It's a lot of work, and it's not the cheapest work to do from the hotel or developer standpoint. So a lot of it will be adapted in the luxury market first," Lally said. "But it will trickle down once the [systems have been] built to support those types of things. It's somewhat of a dream right now, but I'd say it's not that far off. And it's certainly something that everybody in the industry is striving for."
Sign Up for the Newsletter
The latest IoT news, insights & real-life use cases...delivered to your inbox
You May Also Like
---