Smart Building Automation Systems Bring ROI in Rental Facilities
Smart Building Automation Systems Bring ROI in Rental Facilities
Apartment buildings are going where workplaces and individual homes have for some time: toward automation via IoT.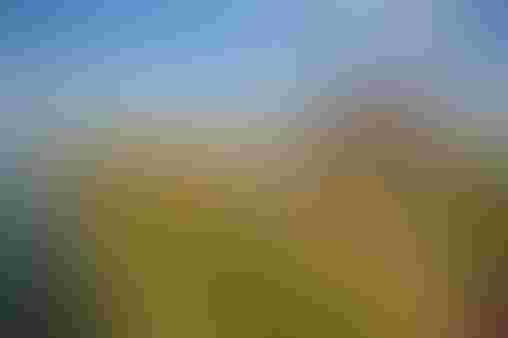 If smart building automation systems have gained a foothold in the workplace, hotels and other commercial facilities, they have made inroads in residential buildings as well.
Intelligent automation building systems provide centralized control of a building's heating and cooling systems, lighting, entryway access and other capabilities through a building management system or building automation system. Internet of Things (IoT)-connected sensors enable such automation, adjusting temperature, lighting, unlocking doors via mobile phone apps and more. 
Until recently, though, unlike the commercial sector, which boasts energy efficiency savings of up to 15% with smart building automation, residential building operators were struggling to justify the return on investment with smart building automation. 
[IoT World, North America's largest IoT event, is going virtual August 11-13 with a three-day virtual experience putting IoT, AI, 5G and edge into action across industry verticals. Register today]
Today, companies say that technology advancement is bringing that ROI to the multifamily market.
Today, residential facilities can build a network to house a variety of connected capabilities, from HVAC demand-response systems to secure door access to internet connectivity. 
"We haven't had the business case to put these systems in until recently," said Stephanie Fuhrman, managing director, global innovation at Greystar. "Because we have been able to put in a converged network that solves for multiple use cases, we're starting to get the return on investment."
Greystar develops and manages multi-family rental properties. With its burgeoning intelligent automation systems, the building can provide keyless entry to a building via a mobile phone. Building operators can access various floors within a building via an app, and appliances, in the near future, will be proactively monitored for part failure.
"A connected building is a way to move from the way we've always operated our communities to what is expected today with 5G, Wi-Fi 6 and all the functionality you get when you deal with consumer-type companies," Fuhrman said.
Customer Experience Raises the Bar for Smart Building Automation Systems
Despite potential market contraction due to COVID-19, the intelligent building automation market is on a trajectory for growth in the long run. The building automation system market is expected to grow from $75 billion in 2019 to $121.5 billion by 2024 — at a CAGR of 10.1%, according to MarketsandMarkets.
And while the commercial sector has the lion's share of this growth (64%), large residential building owners now consider smart building automation systems a competitive differentiator in the residential market, where renters want reliable network connectivity, security and ease of use in buildings.
Greystar has instituted smart building automation in various aspects of building management, particularly as it develops new building facilities, such as its 212 Stuart Street location, which is due to open its doors in 2022 in Boston's Back Bay. From secure access for residents and guests to reliable wireless connectivity, secure mobile phone-based access to common areas and other IoT-enabled amenities, Greystar views smart building automation systems as necessary offerings for rental properties to stay competitive in the market.
"There are few total connected buildings in the industry today," Fuhrman said. "But I do expect this to be table stakes in the next five years." 
Efficiency and Security in Building Operation 
Customer-facing amenities provide more seamless and secure connected experiences, but Greystar also sees ROI for building operators and for building efficiency.
Greystar is still in the early stages of gathering aggregate data on thermostats in common areas. Soon, Fuhrman said, that in the very near term, Greystar will implement real-time monitoring to optimize water use and identify water leaks. 
"We are just now starting to get those benchmarks in the buildings going live," Fuhrman said.
Greystar has begun to movetoward predictive operations, working with appliance manufacturers to do so. So, for example, instead of having a dishwasher flood, Greystar building management would get an alert about a faulty part and order a replacement. In tandem, Greystar building management can contact a resident to arrange a time for the part to be replaced.
"We can start to move from reactive-type operations to proactive operations," Fuhrman said. "It's a completely different experience."
That new experience, however, will take time to develop. Fuhrman anticipates that this appliance proactive monitoring scenario will be common in five years but will be introduced in new developments in the next 12-18 months, where new appliances will have the sensors in place.
Data privacy and security are also concerns in deploying smart building automation systems, though. "With an increasing number of data breaches, that has to be something on everybody's radar," Fuhrman said. 
As Greystar strove to choose a smart building automation vendor, it wanted a provider that was not only SOC 2-certified but also can ensure third-party application credentials were secure.
Greystar recognizes that some connected capabilities can encroach on data privacy as well. 
Surveillance cameras, for example, are used only in certain contexts, such as student residential housing in some markets.
 "It's something that we're very cautious about having the proper disclosures as well as protecting the safety — from a data privacy perspective — of our residents," Fuhrman said.
As in other industries, consumer expectations are likely to raise the bar irrevocably for multi-family residential buildings. 
"When you think about phone calls dropping in the elevator or the hallway … people's tolerance for that is very low," Fuhrman noted. "They will choose to live in places where they have that good service. The requirements are going up, and I don't think they will ever go back."
Sign Up for the Newsletter
The latest IoT news, insights & real-life use cases...delivered to your inbox
You May Also Like
---