A Fort Worth Smart Hotel Prizes Customer Experience, Energy Efficiency
A Fort Worth Smart Hotel Prizes Customer Experience, Energy Efficiency
A recently opened tech-enabled building in Fort Worth reflects growing interest in smart hotels.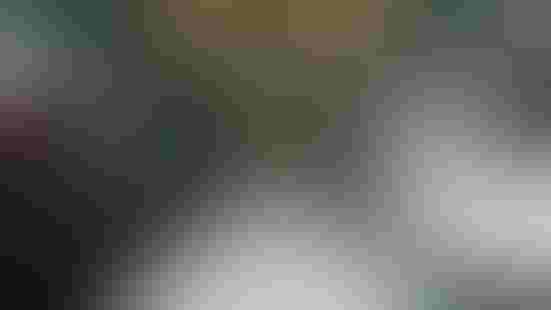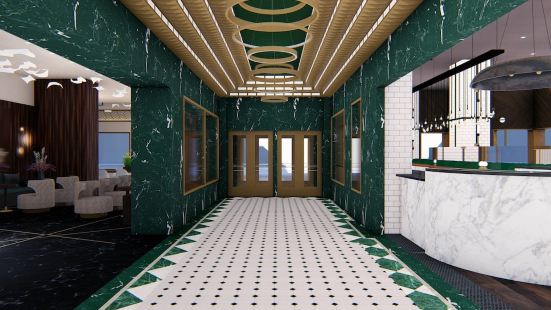 As consumers continue to raise the bar on expectations for service, smart hotels strive to fulfill those needs with myriad conveniences.
From keyless entry to connected lobbies and meeting spaces, smart apps for amenities and remote check-in the smart hotel experience aims to make service seamless, digital and often high end. Today, smart hotels focus not only on a premium customer experience but also energy efficiency and environmental sustainability.
The Sinclair, Autograph Collection hotel in Forth Worth has its own take on how high end a smart hotel can be.
[IoT World is North America's largest IoT event where strategists, technologists and implementers connect, putting IoT, AI, 5G and edge into action across industry verticals. Book your ticket now.]
Its guest rooms feature Bluetooth occupancy sensors, intelligent thermostats, digitally controlled showers and internet-connected mirrors. Built in 1929, the art deco building makes extensive use of Power over Ethernet, which sends both electricity and data over the same cables. Guests working out in the fitness room can even generate power for the building.
Increasingly, hotels are likely to take the path of the Sinclair, said Chris Kocher, cofounder of Grey Heron, a management consulting firm. "Hospitality trends are dictating that hotels and lodging alternatives differentiate themselves in areas other than price," he said. "Convenience, eco-friendliness and technology may be areas of emphasis depending on specific target segments."
High Price for High Tech
When the hotel's remodeling project began in September 2017, real-estate developer Farukh Aslam, believed digital technology combined with high-end service would command a premium from guests. Today, its rooms start at more than $300.
Part of the allure is that technology is everywhere but at the same time underneath the covers. "Few people will know there is some technology here," Aslam said. "Ordinary guests will see there is a touchscreen to control lights rather than a switch,"
[IoT World is North America's largest IoT event where strategists, technologists and implementers connect, putting IoT, AI, 5G and edge into action across industry verticals. Book your ticket now.] 
Indeed, touchscreens control nearly everything in the guest rooms — from the drapes and blinds to the shower and smart bathroom mirror.
In some cases, the presence of technology may confuse consumers rather than delight. The lighting controls, for instance, can be confusing. Underneath the choices for "on" and "off" for lighting are "G'morning," "Social," "Relax" and "Romantic." These salutations may distract from basic functionality.
The amenities at the Sinclair hotel will evolve, with new features such as support for voice recognition on the way. The shower and mirror support voice commands. "You can have a conversation with the mirror. You can say, 'I feel like having Italian food. Give me a recommendation,'" Aslam said.
The Sinclair's focus on technology-driven customer experience is higher than most based on the spectrum. Most hotels have been more measured in their embrace of technology, according to Kocher. "High tech, in-room appliances may be great for tech-savvy guests, but hotels need to be wary of over-engineering, high-cost solutions for simple tasks like turning on a light," he said. Hotels should be wary of overengineering the customer experience.
Energy Advantages
The clearest advantages of the tech-laden Sinclair are less about customer experience and more about energy savings.
The hotel's use of digital electricity, for instance, brings together DC power and data transmission, thereby unifying networking and power cabling installation. "The lighting is Power over Ethernet. So when a light burns out, it can push a notification to engineering staff that it needs to be replaced. The window shades, televisions, minibars and smart mirrors in guest rooms also rely on PoE.
PoE infrastructure can be less expensive to install and has built-in energy management features. Aslam expects the system to save between 30% and 40% on energy costs, based on his PoE experiments in the adjacent Sanger Building
Ultimately, incorporating PoE technology into the building design was no more costly than using traditional AC power would have been, according to Aslam. "ROI, technically, doesn't apply to us," he said.
Connected hotels like the Sinclair can also enlist new approaches to back-up power in the event of an emergency. High-rise buildings traditionally rely on a diesel generator for this purpose. But the hotel didn't want to use antiquated diesel and couldn't find a lithium battery system that met regulatory standards. So the Sinclair hotel team enlisted LG. "They were able to convert an [existing] system .  . to meet all the requirements of UL 94," Walker said. "It's the first one in existence that actually has that certification."
Given the hotel's use of PoE and battery backup-power, the hotel has been described as "one of the most green-friendly properties in the world," according to Architectural Digest.
The Department of Energy and the Environmental Protection Agency have an interest in the project, as well as Karim Khalifa, director of buildings innovation at Alphabet subsidiary Sidewalk Labs. "They are now taking what we have learned here . . . into Google facilities," Aslam said.
Looking to the Future
Now that the smart hotel is operational, Aslam is mulling a second phase of the project and is collaborating with vendors including Intel, SAS, LG and Cisco. "We are having a collaborative discussion and focusing on design thinking with him," said Khondoker Huq, industry marketer, worldwide in SAS's Internet of Things unit.
One potential project Aslam has is to eliminate the need for AC power in a hotel, or create a net-zero hotel while offering granular tracking of energy efficiency — even of guests. "At the time of checkout, I could give you a receipt for your stay that says, 'You've consumed 300 watts of power, and our average is this much. So you know how much of a carbon footprint you generated." 
Sign Up for the Newsletter
The latest IoT news, insights & real-life use cases...delivered to your inbox
You May Also Like
---