Smart Building Energy Management Systems Yield Cost Savings
Smart Building Energy Management Systems Yield Cost Savings
Smart buildings can fine-tune energy consumption for serious savings. But smart facilities also invite security breaches.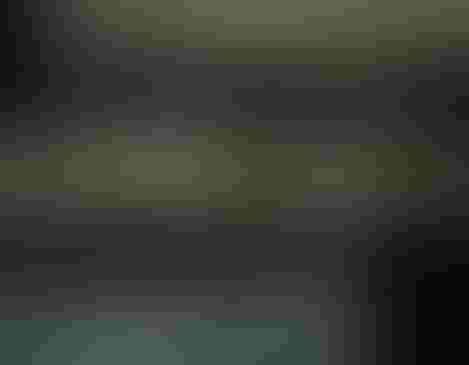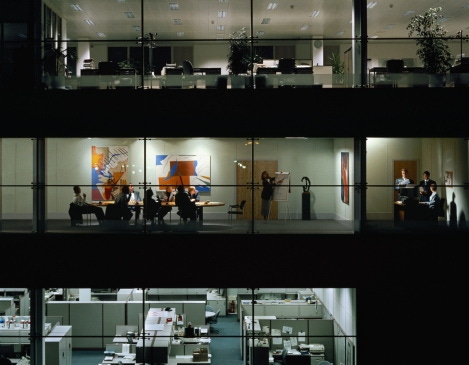 One of the biggest challenges for commercial building owners and managers is how to reduce energy consumption and save money.
Indeed, almost 40% of energy consumed in the U.S. powers commercial and residential buildings, according to the U.S. Energy Information Administration.
But enabling smart technologies and real-time energy management systems can reduce costs by an average of 15%, as well as increase the bottom line by creating an environment that reduces energy waste and encourages employee productivity, according to the New York State Energy Research and Development Authority (NYSERDA).
Smart Building Energy Management Fine-Tunes Operations
As such, federal as well as some state lawmakers have introduced legislation to reduce energy use. And this legislation, along with the rising interest in sustainability, is driving commercial building owners and managers to turn to the Internet of Things (IoT) to develop smarter buildings that consume less energy and cost less to operate.
"Legislation we've seen in many states has been a key driver," said Matt Guernsey, associate director at Guidehouse, a consultancy based in Washington, D.C. "It's not universal across the United States, but in many areas, legislation . . . will force big changes in how buildings operate. And therefore, that drives interest in some really innovative smart building solutions [as does sustainability]." 
To some extent, Bluetooth can be credited as the foundation for modern-day IoT, said Chuck Sabin, senior director, market development for Bluetooth Special Interest Group (SIG) based in Kirkland, Wash. The Bluetooth SIG is a nonprofit standards organization that oversees the development of Bluetooth standards and the licensing of Bluetooth technologies and trademarks to manufacturers. 
New networking capabilities for technologies, such as connected lighting solutions, are also fueling energy efficiency, he said. 
"Especially . . .  where you're connecting hundreds and even thousands of devices or lighting systems together with controllers and you're able to control and manage those things wirelessly," Sabin said.
That ultimately offers flexibility for lighting and energy efficiency because building managers can fine-tune what they're delivering, he said.
"Especially with lighting where you can now deliver lighting when you want it, where you want it, customized for the particular user or customized for the space that has all kinds of additional efficiencies associated with it," Sabin said.
Although the smart technologies marketplace is still nascent, several platforms under development enable IoT in buildings to improve energy management, allow interoperability between devices and systems as well as maximize the use of renewable energy, Guernsey said.
Bud Hammer, president of Atlantic Westchester, a commercial and industrial heating, ventilation and air conditioning (HVAC) and energy efficiency company located in Bedford Hills, N.Y., offered an example of how IoT can enhance energy management.
"Say you have an IoT system in a building and you have a snowstorm where there's a foot and a half of snow overnight on a Tuesday," he said. "Chances are Wednesday morning most building occupants are not showing up to that building to work because they're dealing with the situation left by the snow." 
If that's the case, a building operator can communicate with a building and put the building back to sleep if nobody shows up to work there, he said. That's common in schools. 
"So if there's a snow day, and the building is normally 70 degrees at 7 in the morning getting ready for homeroom or classes to start, they can go into the building management system, flip it back into unoccupied, and save a fair amount of energy for the day that the students aren't there," Hammer said.
Smart Buildings Get Smarter: Grid Interaction
IoT is the crux of this kind of scenario because the data can help decision making, Guernsey said. But one of the major challenges facing smart buildings these days is having the owners and operators understand what the options are, how they would use them and why they would benefit from them. It comes down to more intelligent operation of existing energy systems. 
That can be rooftop solar and battery energy storage systems, the HVAC system and the management of thermostats. It can also be the close management of zone-by-zone energy consumption or floor-by-floor energy consumption, he said. 
"And it can even be much more advanced in terms of how the building interacts with the electric grid," Guernsey said. 
Buildings of the future will be more dynamically operated to interact with the electric grid. Historically they've always been just users and that's it, he said. 
"But with much more advanced energy management systems, which IoT can help provide, we expect to see much more dynamic integration with the grid," Guernsey said. This interaction provides" energy savings, but also new revenue possibilities for building owners."
The electric grid is a system with essentially zero storage, so every electron is produced exactly when it's needed. But that works only when the capability exists to do so on a large scale, for instance, with big power plants that operate and adjust output very quickly, Guernsey said.

"But oftentimes, you can more efficiently do that by managing the load in a building to help adjust for those demands," he said. "Building owners and building operators can enroll in various utility programs or electric grid operator programs that will pay the building owners for turning off equipment. So, if building owners reduce their energy consumption at certain times when the grid needs it, they can get paid."
Building owners, for example, can increase revenue by operating buildings to coordinate with the electricity grid, which vary depending on such conditions as utility rate structures, building opportunities and solar resources, according to the Rocky Mountain Institute (RMI), an organization dedicated to sustainability, particularly energy efficiency.
According to RMI, typical financial benefits for grid-interactive building owners include the following:
Reductions in energy charges given reduction in energy use..

Reductions in demand charges;these charges are based on the highest rate of electrical use during a billing period, owners of grid-interactive buildings that avoid these peaks save money on their utility bills. 

In certain locations where utilities support net metering, building owners can sell surplus energy back into the grid.

Proactive building managers also now use data to run trend reports, Atlantic Westchester's Hammer said. Through configuration and utilities and software, a building manager can collect data from a smart meter:an electrical meter with a digital component that connects to a building energy management system and identify the exact kilowatt consumption in real time. 
Consequently, building owners can avoid utility demand charges if they can start and stop equipment intelligently and according to conditions, he said.
"You can look at temperature trending and the humidity content in a building, comparing it to outdoor weather to optimize when to start and stop an HVAC system," Hammer said. "Or the building management system can figure that out for you with an algorithm. A properly networked building . . .  makes it a lot easier for a building owner to manage as far as an energy efficiency point of view, which converts into dollars saved."
S2A Modular, a manufacturer of electrically self-sustaining, custom luxury buildings based in Palo Alto, California,  builds commercial buildings that glue all smart building technology together, said Ryan Leusch, S2A's business development director.
"There are three pieces," he said. "It's the [energy] generation — meaning solar, wind, even hydro, whatever the renewable energy generating sources are. Another piece is the management. We're setting up all the technologies and combining all the controls, say from the HVAC, [the lighting], into one app, rather than telling a commercial building's IT company, 'Here's your technology. Here are the manuals. Now go figure it out and set it up.'"
Then machine learning can analyze the data collected by the sensors connected to the IoT devices, such as the runtime of the HVAC system, and artificial intelligence (AI) can apply these insights to enhance energy management.
"As your AI learns and we look at our logs and we look at our referencing of what's happening in your building,"  Leusch said, the company can make recommendations. "We're going to . . . make sure that you're on board and understand what this data, what the analytics is telling us you should be doing. This is going to save commercial buildings exorbitant amounts of money just on the energy costs alone."
But even as building owners and managers turn to IoT-enabled smart building energy management and help them save money, there's one issue that is still overlooked – security, Leusch said.
"Everything in the world is hackable and you can be sure somebody is hacking a commercial building and messing with everything," he said. 
As an example, a couple years ago, Nicole Eagan, the CEO of cybersecurity company Darktrace, told attendees at a London event about cybercriminals who hacked into the systems of an unidentified casino via an Internet-connected thermometer in an aquarium in the lobby of the building.
The malicious attackers exploited a vulnerability in the thermostat to gain access to the casino's network. according to Eagen. The attackers could then access the casino's database of high-rollers and pull 10 gigabytes of data across the network, out the thermostat and into the cloud. 
Darktrace began monitoring the network , and it identified the unusual activity associated with the fish tank's thermostat almost immediately.
"So you've got to put up every firewall you can," he said. "You've got to secure every device every which way but loose. I think security is an overlooked aspect that people really need to start paying attention to."
Sign Up for the Newsletter
The latest IoT news, insights & real-life use cases...delivered to your inbox
You May Also Like
---