How Smart Environments Will Take Shape Post-COVID-19
How Smart Environments Will Take Shape Post-COVID-19
The economic and social disruption caused by the COVID-19 pandemic has also affected the way the Internet of Things (IoT) will be used in smart environments, specifically smart buildings and smart cities, post-COVID-19.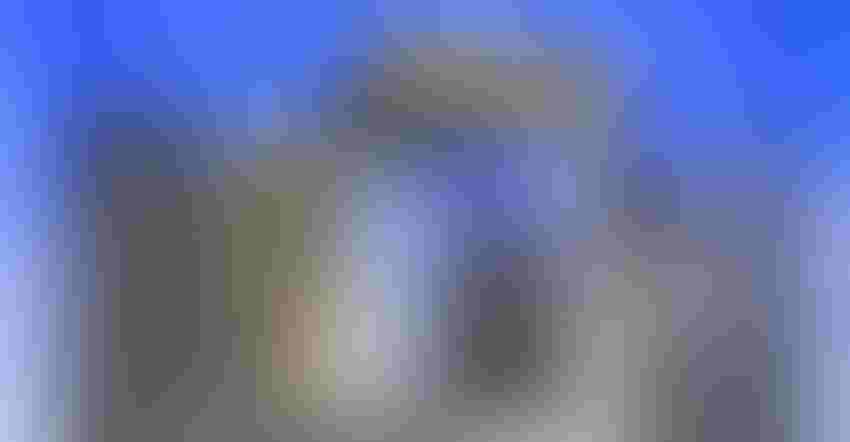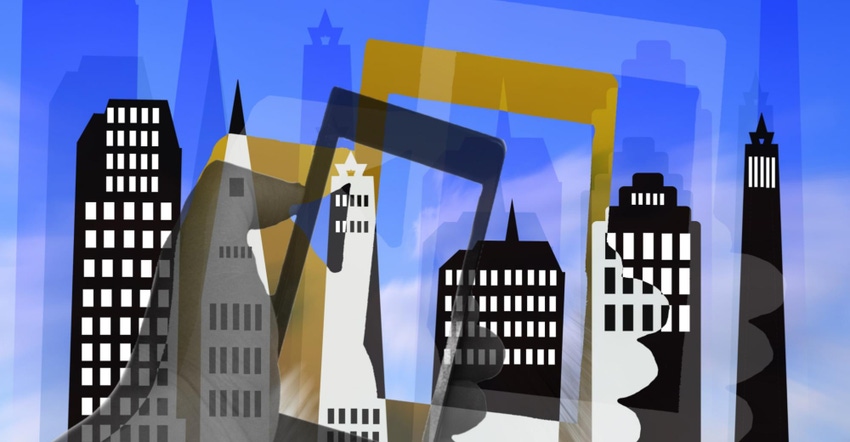 Smart buildings and spaces have been a priority for some time, promoting energy efficiency, better user experience and security, smart environments have gotten even more important recently.
Traditionally, smart environments have focused on curbing energy use in buildings, creating automation of temperature monitoring, lighting, and other amenities.
Smart environments aim to satisfy the experience of individuals from every environment, by replacing manual repetitive tasks with automated agents. These environments can include virtual environments created by virtual reality, smart buildings, and smart cities and regions.
But today, given the advent of COVID-19, smart environments have taken on a new cast, given physical distancing requirements.
COVID-19 Brings New Hue to Building Automation
For building owners and managers, smart building features can ease sales cycles and boost customer satisfaction compared with conventional buildings, said Ron Exler, director and principal analyst at ISG Research.
COVID-19 has also changed the way buildings will operate given social distancing, occupancy tracking/monitoring, smart heating, ventilation and air-conditioning (HVAC) systems and stricter cleaning requirements, according to the "Impact of COVID-19 on Adoption of IoT in Different Sectors" report. And in some cases, building automation has provided the foundation for other important health-and-safety initiatives during the pandemic.
"This has significantly increased the importance and demand of IoT in buildings because smart buildings can enable more efficient facilities management and help support a safe and healthy environment," the report noted.
The effects of COVID-19 involve multiple factors, Exler said. For instance, building managers need to address how people will access and use their buildings during and after the pandemic.
"We see in our discussions with service providers that there are increasing requests for sensors and systems to minimize touch, enforce social distancing and check health," Exler said.
The health and well-being of the workforce, including a safe and healthy working environment, are paramount to business success, said Akshay Thakur, head of technology consulting, EMEA and APAC, JLL Technologies.
While the retrofitting of buildings to increase and improve their capabilities was well underway before the pandemic struck, COVID-19 has accelerated this trend and placed a renewed importance on factors relating to sanitation and employee wellbeing, Thakur said.
"As part of this, we are now seeing an increased focus on the use of smart environmental sensors that track noise, light, CO2, particulates and volatile organic compounds in the workplace," he said.
Not only has COVID-19 placed a renewed focus on the health and wellbeing of building occupants, but landlords are also adapting to the increased demands tenants are placing on the built environment, Thakur said.
This is particularly noticeable in the office environment, where businesses are looking at solutions to address key concerns such as pinch points in high traffic areas, increasing purified air flow, disinfecting work areas, optimizing lighting solutions and increasing accessibility to outdoor spaces, he said.
As an employee's relationship with the office evolves, so too must the building itself – and one of the key answers to this is the development of smart environments that respond in real time to the usage of the building, Thakur said.
While there are myriad options available to address these needs, sensor technology that measures occupancy levels of different areas of the workplace is a growing area.
"We can also expect to see a growing use of cleaning robots, smart HVAC systems and innovations in lighting and climate control," he said. "Innovation will continue to present new solutions to increase the health, well-being and optimized usage of buildings. The benefit of the pandemic is that it has shown a tremendous willingness among landlords and occupants alike to adopt these solutions to create a more welcoming environment."
IoT-enabled HVAC systems can be used to analyze air quality and formulate an action plan, track progress and assess mitigation effectiveness, according to the "Impact of COVID-19 on Adoption of IoT in Different Sectors" report.
"For example, Arup Group [a professional services company] has developed a digital platform that measures indoor air quality to predict or monitor high-risk conditions and allows remedies such as ventilation, UV light or air purification to improve the indoor air quality," the report noted.
This platform can also sense individuals' body temperatures to identify those with elevated temperatures and send them to separate queues for further screening, said Muhammad Aamir Cheema, an associate professor at Monash University and one of the authors of the report.
And a number of companies have developed cleaning robots that use ultraviolet radiation to disinfect the surfaces that are equipped with sensors to detect the environment around them, Cheema said.
"And if you have other sensors installed in the building that monitor where people are moving toward, where the areas are with higher densities, then these robots could be deployed to disinfect those areas more regularly," he said. "Or if you detect a person who had an elevated temperature within certain areas then this data could be shared with these robots and they can then be sent to those areas to disinfect them more thoroughly or more often."
Smart Cities After the Pandemic
Post-COVID-19, IoT will play an important role in smart cities because of the increasing focus on building security and connected buildings as well as city operation use cases, such as city asset tracking, road toll and traffic management, outdoor surveillance, smart metering and assisted living, according to the "Market Trends: 5 Smart City IoT Deployment Trends to Drive Innovation Opportunities" report from Gartner Inc.
"Many of the changed requirements and behaviors by the pandemic (such as touchless, safety-oriented, community resilience, etc.) will persist even when the crisis wanes," according to Gartner. "This will drive IoT deployment in smart cities but won't change the long-existent challenges when cities look to scale up these deployments . . . [as] technical complexity and immaturity, security or privacy challenges and integration challenges are the biggest barriers in scaling IoT activities."
In post-COVID-19 smart cities, IoT along with digital twin and artificial intelligence (AI) techniques will provide valuable predictive modeling that's critical to enable cities to determine the safety, effectiveness and economic implications of policy measures before they are rolled out widely, the Gartner report noted.
To enable smart cities, autonomous vehicles and connected things, the Autonomy Institute and its partners EDJX and Atrius Industries are launching an intelligent infrastructure pilot, the Public Infrastructure Network Node (PINN), at the Texas Military Department in Austin.
The PINN pilot will serve as the program for developing autonomous solutions at the edge with plans to expand from Austin to other major cities in the United States and then globally, according to Jeffrey DeCoux, chairman and fellow, Autonomy Institute, a cooperative research consortium focused on advancing and accelerating autonomy and AI at the edge.
The PINN claims to be the first open standard that incorporates 5G wireless, edge computing, radar, lidar, enhanced GPS and intelligent transportation systems as a single unified system.
PINNs are designed to rapidly deliver an array of advanced edge sensors and computing capabilities necessary to support autonomy and IoT and aim to solve the challenge of delivering low-latency computing and sensors at the edge while avoiding unsightly urban infrastructure sprawl, according to DeCoux.
In terms of smart cities, the first PINNs, scheduled to come online in the second quarter of this year, will enable better traffic management, autonomous cars, drones that respond to 911 calls, and automated road and bridge inspections, DeCoux said.
Contemplating what reopening his city's facilities will look like post-pandemic, Tony Batalla, chief technology officer of San Leandro, Calif., said he thinks of libraries and permit centers – locations where citizens go to interact with their local governments.
"[For example], a phone or a tablet is at the front of the door. Somebody comes in, interacts with that – it's more going to be around a video interaction so that a city or a staff person from the agency can interact with the public without having to be face-to-face with them, so they can do it from a safe distance," Batalla said. "Or there's a device that reads you as you come through and takes your temperature or counts you, so you can tell what the capacity is in the building."
The maturation of the IoT with sensor advancements, edge computing, connected mobility, artificial intelligence and network improvements through 5G point to improved platforms for smart cities, Exler said.
"But the real differentiator for a municipality is stitching it all together seamlessly so services and applications are embedded in the infrastructure available throughout a building, office complex, campus, town or city," Exler said. "[However], COVID-19 has led to fewer people using cities, reducing demand for services while lowering the tax income to support smart city expansion."
To better prepare for future public health emergencies, smart cities must embrace IoT and other emerging technologies for such things as social distance measurement, viral testing and infection case reporting, according to the Cheema report.
COVID‐19 has been the catalyst for significant investment in IoT projects as governments and organizations across the world seek to manage, monitor and automate operations remotely, according to the KPMG report, "Smart City Transformation in a Post-COVID World."
For example, the Tel Aviv‐Yafo Municipality has developed a sophisticated system for creating real‐time situation reports, according to KPMG.
"These reports are based on a combination of residents reporting to the 106 Plus municipal hotline (via phone and mobile app), reports from municipal workers and data captured from a diverse range of IoT sensors across the city," the report noted.
To boost the accuracy of situation reports during the pandemic, the city deployed IoT sensors and other systems to capture data on events that were key to stopping the spread of the virus, according to the KPMG report.
"These sensors and devices are helping the city identify gatherings of people and business operations that contravene COVID‐19 regulations, enabling the city to rapidly respond," KPMG noted.
Such uses of IoT will help cities prepare for future pandemics or other types of emergency situations, Cheema said. And a lot more cities are expected to embrace digital technologies so they'll be ready to meet these emergencies.
COVID-19 Accelerates Smart Environments

COVID-19 has led to changes in how buildings and cities are using the IoT. The value comes from not just use, but effective use of the technologies combined with evidence-based policies and practices, Exler said.
There is no denying the pandemic has created changes in the built environment and across cities that are here to stay, according to Thakur.
"Whether they are immediately noticeable, such as the bike lanes now becoming ubiquitous throughout city centers, or technologies that operate below the surface, it is apparent that COVID-19 has accelerated technological adoption in a way that we did not imagine just a few years ago, "Thakur said. Our collective return to offices will see many of us interact with the environment and the smart solutions that will greet us in a completely new way."
Sign Up for the Newsletter
The latest IoT news, insights & real-life use cases...delivered to your inbox
You May Also Like
---