Smart Building Projects Target Energy Efficiency As Launchpad to Health and Safety
Smart Building Projects Target Energy Efficiency As Launchpad to Health and Safety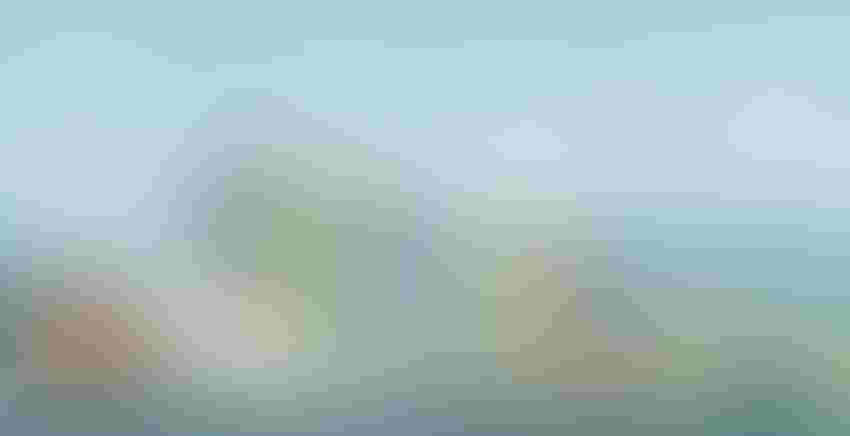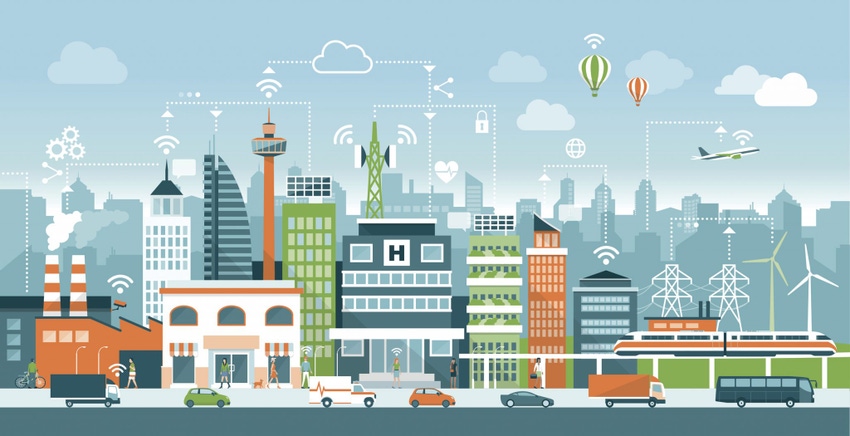 Smart city with contemporary buildings, people and traffic; networks, connection and internet of things icons on top
Thinkstock
While enterprises take on smart building projects to reduce energy costs, COVID-19 has brought new priorities to the fore.
With the continuing spread of the virus, many building operators have looked toward smart building systems to aid with tracking and tracing the virus among workers, physical distancing, contactless entry, temperature reading and other efforts to keep workers safe as they traverse buildings.
Ericsson, for example, constructed a brand-new factory in 2019. The initial goal was to create a 5G-ready 4G private network that would deliver energy efficiency and gathered Internet of Things (IoT) data wirelessly.
"Instead of having to wire heating, ventilation and air conditioning systems with physical cables over 300,000 square feet, the 5G private network enabled these systems to be connected and gather data wirelessly," said Sasidhar Yalavarthi, former project manager of Smart Factory at Ericsson.
Data gathered in real time targeted key areas for efficiency gains, Yalavarthi said.
With its sensors in place, Ericsson targeted various energy-saving measures, such as shutting off lights and heat in vacant spaces, using water reclamation for recyclable energy and more.
The smart building technologies deployed by Schneider Electric offered a 25% reduction in energy consumption compared with the baseline, according to Yalavarthi.
Further, connecting systems like HVAC (heating, ventilation and air conditioning) energy efficiency systems provided the building blocks for other sensors and systems, Yalavarthi said. First, the facility introduced solar panels to garner further efficiencies.
With COVID-19, Yalavarthi envisions the introduction of other monitoring systems that can be incorporated into the  smart building dashboard.
Further, as Ericsson decides to implement additional technologies within the factory, it can build on top of its existing foundation and feed new IoT data into that system.
"It was built to be somewhat future-proof," said James Mylett, senior vice president of U.S. Digital Buildings at Schneider Electric."
Using Smart Building Projects for COVID-19 Resiliency
So, while smart building technologies today center on energy efficiency and cost reduction, some providers focus on modular technologies that allow new capabilities, such as track-and-trace functionality, to be built on top of an existing foundation. System modularity allows new functionality to be added to smart building systems.
While energy efficiency may be an entry point, health and safety capabilities may continue to spur the smart building market.
The global smart buildings market will grow to $19.2 billion by 2024, according to MarketsandMarkets,  with a compound annual growth rate (CAGR) of 13% during the forecast period.
According to Forrester, much smart building technology will center on twin goals of energy efficiency and health and safety.
"We expect at least 80% of firms to develop comprehensive on-premises return-to-work office strategies that include IoT applications to enhance employee safety and improve resource efficiency such as smart lighting, energy and environmental monitoring, or sensor-enabled space utilization and activity monitoring in high traffic areas," wrote Michele Pelino, Forrester analyst, in "Predictions 2021: Technology Diversity Drives IoT Growth."
"That flexibility plays into the ability to be resilient," Mylett said.
"Since the system is modular, we can add new systems [of measurement] into the Schneider systems into one place," Yalavarthi said.
What the pandemic exposed is the value of having a system that can be flexible," Mylett said. "The organizations that did better than others were the ones that were able to pivot quickly. At Ericsson, they have put down the technology asphalt … [to build in new capabilities], such as looking at the density of people in a particular area."
Sign Up for the Newsletter
The latest IoT news, insights & real-life use cases...delivered to your inbox
You May Also Like
---