Trusted IoT Alliance aims to accelerate union of blockchain, IoT
Trusted IoT Alliance aims to accelerate union of blockchain, IoT
Bosch, BNY Mellon, U.S. Bank, Cisco and Gemalto headline a consortium that intends to set the standard for open source blockchain in support of IoT.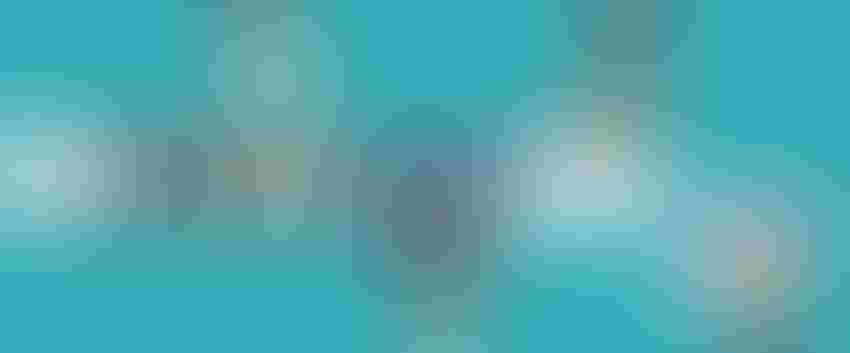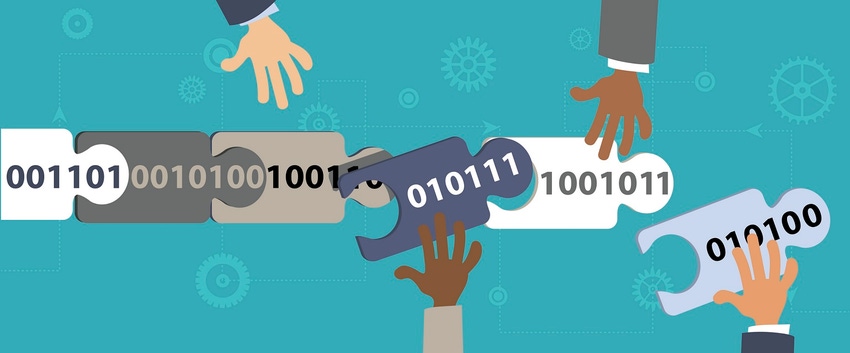 Human hands connecting blocks of data in a blockchain, EPS 8 vector illustration
Thinkstock
Bosch, BNY Mellon, U.S. Bank, Cisco and Gemalto have joined with a host of financial tech, IoT and blockchain startups to form a new consortium – the Trusted IoT Alliance – that aims to ease and accelerate IoT-enabled blockchain use cases by publishing open source code, creating reference architectures, funding proofs of concept and coordinating test beds, and hosting educational events.
"We see the combination of blockchain, and any kind of ledger-based technology, and IoT as extremely interesting," said Dirk Slama, vice president and chief alliance officer for Bosch Software. "At the end of the day, IoT won't work if there's no trust. I think that's a key driver for companies to bring together these two different perspectives, to help us make the world of physical more secure and more reliable."
By bringing together companies from different industries, the Trusted IoT Alliance aims to develop and set the standard for open source blockchain protocol to support IoT technology, allowing companies to leverage blockchain networks for IoT independent of the underlying technology. The goal is to build a trusted IoT ecosystem that links cryptographic and registrant identities, along with metadata, to give objects the equivalent of digital, transferable "birth certificates" that can be inventoried and managed across blockchain networks, according to a press release. 
"We sit in the middle, and we have to make sure we bring these different worlds together," Slama said.
As an example of the group's efforts, Slama half-kiddingly pointed to the iconic scene in "Ferris Bueller's Day Off," in which the protagonists try to turn back the mileage on a Ferrari in an attempt to cover their hooky-playing tracks. The consortium is currently running a pilot project that leverages blockchain and IoT to create a trusted certificate for cars — cataloguing data from onboard telematics systems on the blockchain to prevent fraud in used-car sales.
[Blockchain360, co-located with IoT Security Summit and Cloud Security Summit, investigates how blockchain can scale to meet the IoT's needs across industry and enterprise, accelerating widespread adoption. Get your ticket now.]
Members of the group have already published a common API to register "things" to both Hyperledger and Enterprise Ethereum Alliance blockchain networks and will support integration across any open source enterprise blockchain or distributed ledger technology platform that has potential to become a back end for widespread commercial and industrial adoption, according to a press release.
To advance its goals, the Trusted IoT Alliance will fund small grants to support open source development and is currently reviewing proposals from IoT and blockchain technologists. As such, the consortium will look to the ecosystem to both develop projects on reference architectures and concurrently help develop them.
The group is scheduling meetups in California, Germany and Singapore, Slama said, with the aim of publishing a road map by year-end. The full roster includes Bosch, BNY Mellon, Cisco, Gemalto, U.S. Bank along with Bitse, Chronicled, ConsenSys, Ledger, Skuchain, Slock.it, HCM International of Foxconn Group, IOTA, Oaken Innovations, Qtum, Chain of Things and Big Chain DB.
"What's required to make this work is that we bring different types of companies together with different cultures and moving speeds," Slama said. "We are bringing all of this together in a world where we can create bridges between the physical and the digital world."
Sign Up for the Newsletter
The latest IoT news, insights & real-life use cases...delivered to your inbox
You May Also Like
---