Identity access management systems are a security, interoperability and advertising game changer – and a massive risk
Identity access management systems are a security, interoperability and advertising game changer – and a massive risk
Companies want data about your identity. Will new security features and a superior user experience justify giving it to them?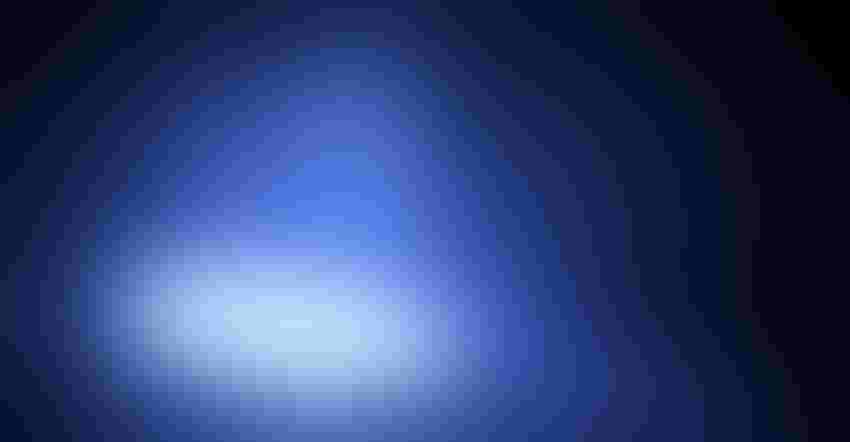 3D illustration. Fingerprint integrated in a printed circuit, releasing binary codes.
Thinkstock
When humans interact, we recognize one another through our identities, whether it's a person's voice, face or name.
At a time when executives and the public are realizing what cybersecurity professionals have known for years – that today's standard security practices are inadequate for the age of technology and connectivity we live in – companies are searching for new tools to block hackers, or at least slow their momentum.
From the wide range of cybersecurity measures being touted, identity access management systems may be the most promising. Representatives from IBM, Ovum and the Information Security Forum (ISF) agreed as much on a security-focused panel session at Digital Futures 2017 in London this week.
Identity access management systems for network security
IBM's Eric Maass was the most outspoken of the four panelists, calling identity "the new perimeter" for cybersecurity. Identity access management systems record aspects of a user's identity and associate this with certain permissions, automatically giving them access to particular systems and devices. Where a physical location has boundaries that can be patrolled, he expects identities to play the same role in a digital setting.
Another benefit of identity management is the inherent interoperability it brings. The Internet of Things is increasingly associated with an overwhelming selection of vendors and solutions to choose from across industries and enterprises, market fragmentation that's arguably making IoT's security problems worse. Using information intrinsically associated with an individual to unlock devices and access systems introduces one point of relative stability, a method of access ubiquitous across all products.
[IoT Security Summit, co-located with Blockchain360 and Cloud Security Summit, explores how industry-wide security, privacy and trust can be established to unlock the full potential of IoT. Get your ticket now.]
Identity authentication also negates the need to remember passwords, reducing the risk of security fatigue – where the sheer quantity of passwords to remember either impacts company productivity, if users keep forgetting their password, or company security, if users frequently reuse passwords or keep record of them all in one place, on or offline.
"It's more critical than ever to know who's accessing your data," ISF panelist Richard Absalom said. Blockchain has been embraced as a security measure by the likes of IBM, Microsoft and Cisco because it provides an irrefutable record of every transaction made on networks that use it. If there's a breach, companies can backtrack to see if any unexpected transactions occurred. Verifying the identity of users has a similar appeal, giving a better idea of who's accessed your network and when they joined. On the sidelines, there's ongoing work to extend blockchain functionality to identity management, with advocates hoping this will give users greater control over how identity information is used and enable them to provide minimal information to prove identities in the near future.
Why companies
really

love identity management

There's another reason why companies are particularly keen on embracing identity management as a security measure – they want the data.

The Internet of Things is exciting marketers everywhere, offering vastly improved personalization thanks to the wealth of data collected. Identity authentication is another data touchpoint, one providing information that's personal to the user and extremely valuable to the service provider.

This extends to biometrics. The iPhone 5S demonstrated people are happy to have their fingerprint scanned and documented if it saves them a few seconds each time they unlock their handset. Now the latest iPhone models are bringing face recognition to the mass market. If identity management and even biometrics can totally negate the need for passwords and text verifications, it's easy to believe users will happily part with plenty more of their personal data. Hence why using identity authentication as security measure will spell a big competitive advantage for the companies that implement it first.
Using identity might worsen our security woes
If identity data is valuable to companies, then it's just as valuable to hackers. Identity management might bolster cybersecurity for businesses and consumers initially, but by simultaneously encouraging people to use aspects of their identity to access all their digital devices and storing that data with third parties, the stakes are raised massively. Obtaining this information is likely to give cybercriminals access to far more than the average password.
Using identity to log in improves security by reducing the chance of operator errors and security holes, but it won't make systems impenetrable. "It's only moving the bar up for attackers," Absalom said. Encouraging the widespread use of identity management is going to require a lot of trust between businesses, users and the third parties willing to shoulder the responsibility.
The technology is there. But trust in the technology and those that encourage its use might not be – and going by the quantity, severity and ever-increasing frequency of cyberattacks on enterprises recently, there's probably good reason for that.
Sign Up for the Newsletter
The latest IoT news, insights & real-life use cases...delivered to your inbox
You May Also Like
---