Cisco IoT Platform Aims to Save Troubled IoT Projects
Cisco IoT Platform Aims to Save Troubled IoT Projects
New Cisco IoT platform tools—Kinetic and Control Center 7.0—are intended to help organizations solve problems relating to IoT security, integration complexity, lack of expertise, data management and more.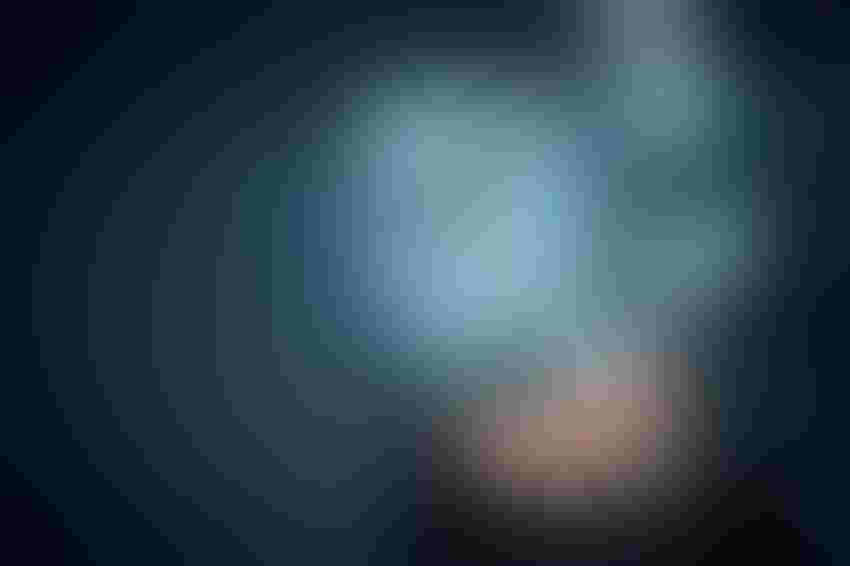 Internet of things (IoT) concept. Businessman offer IoT solution represented by symbol connected with icons of typical IoT – intelligent house, car, camera, watch, washing machine and cooker.
Thinkstock
LAS VEGAS—For enterprise companies, deploying and scaling an ambitious Internet of Things (IoT) initiative can provide sizable business advantages, but it can often be fiendishly difficult. There are challenges related to security, integration complexity, lack of internal expertise, data management difficulties and other hurdles. As a result, some 60% of IoT projects don't make it past the proof-of-concept phase, according to recent research from Cisco involving respondents at 1,845 enterprise companies.
New Cisco IoT platform products, Kinetic and Control Center 7.0, address all of the above problems, according to the company, delivering a range of tools for use depending on need. The two offerings are designed to be complementary, while each is designed to provide flexibility to meet the needs of Cisco's diverse customer base.
The Kinetic platform offers connection management at scale, fog computing and data delivery capabilities. In the words of Cisco General Manager Bryan Tantzen, the new platform was designed to "set the power of [IoT] data free," helping companies make sense of terabytes' worth of data from IoT endpoints. "Across Ethernet, wireless and other protocols, you can normalize the data, the tooling used to route the data and you can manage the visibility of the data," Tantzen said in a press briefing here at Cisco Live. "Now, you can manage the IT data flow in a factory, city or a transportation domain across a much bigger wealth of different devices," Tantzen said.
One of the most common IoT deployment problems Cisco has observed in its customer base is the challenge of synthesizing communication protocols. Data may be the currency of the new economy, but it can be difficult to parse for enterprises with hundreds or thousands of types of connected devices using various network protocols (like Ethernet and LoRa) as well as different data communication protocols (like ProfinetROFINET, EtherNet/IP or Modbus). Cisco's Kinetic addresses this hurdle by normalizing the data and connecting across different network types and protocols.
The new Control Center 7.0 platform, meanwhile, is the latest version of Cisco Jasper's IoT connectivity platform, which Cisco boasts is the most widely used IoT connectivity platform in the world, now connecting more than 43 million devices across 11,000 enterprises.
While the initial focus of the Cisco IoT platform was connectivity management, Control Center 7.0 layers in a range of technologies from its parent company, including Cisco OpenDNS technology, Spark collaboration tools and data analytics capabilities.
Control Center 7.0 also offers additional functionality for more mature and complex IoT implementations. Premium services include threat protection and traffic segmentation. From a security standpoint, the platform leverages Cisco Umbrella, a DNS threat protection platform designed for IT use cases, and applies it to IoT.
One of the first use cases for this security protection is in the connected car space, says Macario Namie, head of IoT strategy at Cisco. "Today, in just the U.S. alone, [General Motors], Volvo, BMW, Mercedes and Audi [cars] all come with an open Internet connection, and they have the same threat vulnerabilities as any open computing device," Namie said.
"On the other hand, the connected car is a great use case for traffic segmentation," said Robb Henshaw, head of global communications in the IoT cloud business unit at Cisco Jasper. "A carmaker wants to be able to monitor their connectivity offerings to see how it is being used for usage-based insurance, streaming music services, and entertainment platforms like Disney for streaming videos to the backseat," Henshaw said. "Carmakers want to segment out this traffic and analyze it to inform their business."
Finally, Control Center 7.0 extends beyond the traditional cellular connectivity that was the traditional focus of Cisco Jasper. "There are a lot of enterprises that know the benefits of connected products, but they can't make the models work," Namie said. "Perhaps the cost of traditional cellular is a little too expensive for some of their low-power devices. Or the technology requirements for battery power don't work." The company is adding support for low-power wide-area network technologies. "We think this will unlock whole new markets," Namie explained. "Our job is to provide a single dashboard to be able to get visibility control from 2G, 3G, LTE and now LTE-M and Narrowband IoT."
Ultimately, Cisco says that the range of its IoT technology offerings are not just piecemeal technology offerings, but will help deliver business outcomes for its customers. "In the end, our customers don't care about the technology. They care about what the technology can do for them," explained Rowan Trollope, a senior vice president and general manager at Cisco.
Sign Up for the Newsletter
The latest IoT news, insights & real-life use cases...delivered to your inbox
You May Also Like
---