Softbank Backs $155m Funding for Blockchain Platform Blockdaemon
Softbank Backs $155m Funding for Blockchain Platform Blockdaemon
Softbank's VC managing partner hailed Blockdaemon's product as a "foundational" layer with "easy-to-use" products and services.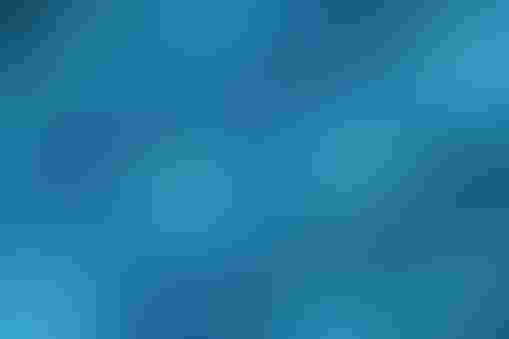 Three diagonal digital chains on a blue background. Blockchain technology concept. Mining and cryptocurrency. Close up. 3d rendering
SoftBank has put its weight behind a $155 million series B round for California-based Blockdaemon, a blockchain infrastructure provider.
The Japan-based telecoms and internet giant's second Vision Fund led the transaction, investing alongside Matrix Capital Management, Sapphire Ventures and Morgan Creek Digital.
The round took place at a $1.3 billion valuation and included many of Blockdaemon's existing investors: Goldman Sachs, Greenspring Associates, Boldstart Ventures, CoinFund, Kenetic, Kraken Ventures, Borderless Capital and Lerer Hippeau.
Blockdaemon plans to utilize the funding for a recruitment drive across Singapore, Japan, Germany and the U.K.
The series B cash is also intended to build out Blockdaemon's infrastructure, introduce application programming interfaces and provide specialized functions for financial reporting at finance institutions.
Over the past 90 days, Blockdaemon says it has more than doubled the number of blockchain nodes it manages to 18,000.
"We believe Blockdaemon is a foundational layer to the blockchain industry, providing a suite of easy-to-use infrastructure products and services to help power the world's top crypto exchanges, custodians and funds," said Nagraj Kashyap, managing partner at Softbank Investment Advisers.
Blockchain Needs Infrastructure
Blockchain relies on decentralized nodes to scatter blocks of decrypted information across multiple computers on a network, which together form a single authentic record that can't be altered.
A reliable network infrastructure is needed to constantly perform and maintain transactions in the decentralized system, while a good interface will help provide oversight for managers of the blockchain.
Products such as Blockdaemon's are also cross-compatible across different blockchain networks, including platforms used for cryptocurrency as well as smaller, private networks built for industry or consumer purposes.
Third-party blockchain integrations that are available through the platform include Helium, an open source public network that underpins LoRaWAN internet access points for IoT devices.
Blockchain for IoT Data
Blockchain technology could also help protect IoT data exchanges because decentralized nodes are harder to hack and because the record is effectively tamper proof.
But enlisting third party nodes on blockchain networks runs the risk that unauthorized parties will hold sensitive details.
Progress using the technology for IoT purposes has also been dampened by difficulties running blockchains on battery-run devices without draining available energy storage.
With cybercrime on IoT networks reaching new highs, the draw of blockchain is expanding with vendors seeking to raise the bar on privacy standards in forthcoming connected products.
Among the big names in this area is industrial equipment producer Robert Bosch, which is trying out a blockchain-driven program for data privacy in its predictive maintenance software.
Sign Up for the Newsletter
The latest IoT news, insights & real-life use cases...delivered to your inbox
You May Also Like
---