Why Voith and Siemens Forged a Rail Condition Monitoring Alliance
Why Voith and Siemens Forged a Rail Condition Monitoring Alliance
The two companies have joined forces on a condition monitoring app for railways.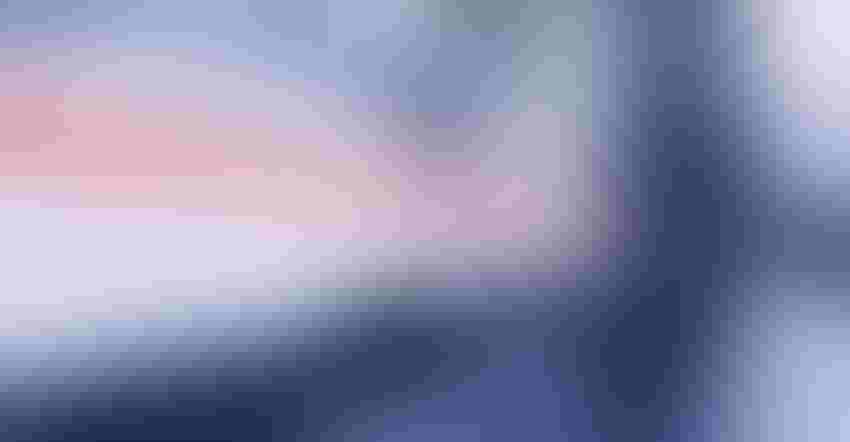 This summer, the mechanical engineering firm Voith announced an alliance with Siemens to provide a condition monitoring product for the Scharfenberg coupler, a common type of automatic railway coupling. The alliance united Voith's experience manufacturing couplers with Siemens' growing Railigent digital rail offerings.
The agreement puts Voith in charge with developing a software application, which Siemens will integrate into its Railigent application suite, which itself integrates with the company's MindSphere IIoT platform. The Voith application will monitor the deformation tubes and dampers in the Scharfenberg couplers, potentially detecting broken dampers more quickly thus reducing unplanned downtime and maintenance costs while increasing passenger safety.
The two companies will showcase a preliminary version of the Scharfenberg coupler condition monitoring app at the Innotrans 2018 trade fair held Sept. 18–21 in Berlin.
To learn more about the collaboration, we reached out to Dr. Matheus Habets, manager strategic design, Voith Digital Solutions GmbH and Lena Nicolas-Kryzhko, head of partner management at Siemens Mobility Customer Services.
Can you share some perspective on the origins of this collaboration between Voith and Siemens in regard to digital rail? What led to the cooperation initially?
Habets: At our Voith Coupling facility in Salzgitter, Germany, we had long sought an opportunity to provide new digital features to our products. However, we could not achieve a feasible business case if we solely focused on a digital coupling solution. Then, I visited a public transport congress in Cologne where Siemens was presenting its vision on the Industry 4.0 transformation. Listening to their speech there, the company elaborated on the same industrial trends (e.g. capex to opex, HMI, predictive analytics) and customer pain points Voith had been encountering as we sought out digitization. Most of all, Siemens presented how, as an OEM, it was facilitating the transformation in rail by offering an intelligent asset management with the Railigent application suite powered by MindSphere.
How does Railigent support this Scharfenberg coupler condition monitoring application?
Nicolas-Kryzhko: As an open ecosystem, Railigent integrates third-party applications from specialists in digitalized condition monitoring, which results in even more comprehensive asset management for the end user. Analysis of the data supplied by these apps enables optimized maintenance of fleets and infrastructures, more cost-efficient operations and progress toward 100 percent availability.
Habets: This was the moment the puzzle came together. With the Siemens platform, Voith can bring an affordable, sustainable solution to the market. As you can tell, it brought us a cooperation agreement and we're thrilled to be displaying a viable product at InnoTrans. We are actively planning to digitize more Voith rail products, including gear cases, railpacks and wheelsets.
Can you tell me more about Voith's Scharfenberg coupler business and how you see digitization affecting it?
Habets: The coupler is a critical part of the train and serves multiple purposes:
It ensures that the train forms a physical connection, so it has to withstand the force.

It allows trains to communicate with each other while connecting the vehicle's electrical system or air pressure system.

As a safety device, it absorbs energy in the event of a crash.
Digital technology can safeguard or improve all of these functions. For example, just like in your car, brakes will lose braking power when they get too hot; so you safeguard them with a heat sensor to preserve functionality. When the engine oil level is too low, you have potential lubrication failure and the risk for an engine breakdown.
This philosophy counts for the coupler, too. Every coupler needs maintenance. By equipping it with sensors, we can monitor the condition and alert the maintenance crew on a timely basis, thereby reducing downtime. In my opinion, the biggest customer value is this: Being able to tell customers in advance when the coupler needs to be maintained.
Going back to the car example, consider how modern cars do the same thing: An orange light on the dashboard saves you from a critical system failure, which, of course, comes with much higher costs! In other words, a maintenance warning enables you to plan and avoid a far more expensive emergency repair. Predictive maintenance in rail frees up workshop hours, allows you to obtain spare parts in advance and arrange a replacement train to be placed in service.
[Industrial IoT World is the event that takes IIoT from inspiration to implementation, supercharging business and operations. Get your ticket now.]
The opposite of maintenance scheduling is unplanned downtime. In the rail industry, this is one of the biggest issues. If your train breaks down, it blocks the track and that breakdown will affect passengers, future schedules, incoming trains and your budget. The costs begin to add up right away since the vehicle must be towed and rail operators will probably get fined by the regulating authority. In the workshop, the costs continue to escalate: diagnosis of the problem can take an extended time, your mechanics will need extra hours, employee safety risks grow, the out-of-service train has to wait for parts and so on. That's why preventive maintenance is so valuable to the rail industry — because end users simply cannot afford any unplanned downtime. Availability is most threatened by the biggest pain: unplanned downtime. Digital technology, however, can relieve that pain since it is shown to improve availability.
Unfortunately, the availability of the vehicle is dependent on all the components in a train working properly. A train has brakes, engines, doors and so on, and all these systems have sophisticated technical components. To provide service and to achieve the best level of availability requires deep know-how. As a result, determining the right moment to do the right maintenance has become a difficult job — one that even experienced first-class OEMs have no capacity to provide on their own. Siemens recognized that and established this open, integrative platform. Now, Voith has joined with them on the solution. When Voith enables Siemens to become successful, we as the supplier will be successful, too. This is the foundation of this collaboration allowing everybody, (including the customer) to benefit from Railigent.
What kind of technologies are involved in this collaboration with the Voith Scharfenberg coupler?
Habets: Microelectronics, IIoT and Cloud 2 Cloud are some examples. We opted to focus on proven technologies only. For the rail industry, this kind of product has to last at least 30 years. For locomotives, the technology must remain reliable even longer. If the monitoring technology doesn't last, you can decrease the availability as the result of false alarms or because your staff is spending time on sensor replacement.
How important are the themes of digitization / Industry 4.0 for Voith's rail business and business at large? How does the partnership with Siemens support that digital push?
Habets: Digitization is very important, and that's why Voith decided to create the Digital Solutions operating division. We placed every component with electric cable and everyone who worked on that is in this division. This led to a group division of 1,600 full-time equivalent (number of full-time employee positions) with a lot of scalability benefits, and we could then afford to add additional features, such setting up the OnCumulus cloud. That's the thing with IT — the development costs are significant if you develop products for only one machine. However, if you are able to apply the solutions across numerous industries, then you save costs by using a uniform tech stack. This creates value for the customer and allows for custom solutions.
The Industry 4.0 revolution is not so much about the new digital technology itself, it is more about the integration of digital technology in the daily things we do. It means that everything gets connected. With it, human experience and machine capabilities merge to develop solutions that facilitate work.  
However, integration of service is vital to any Industry 4.0 solution. Just imagine the customer costs involved if every supplier placed its own antenna on the roof of the train that required its own cell-service subscription, web interface and login. Such a setup would be completely impractical.
Can you provide some more information on how the Railigent platform reduces the need for suppliers to build their own Industry 4.0 projects from scratch?
Nicolas-Kryzhko: This issue has been solved with Railigent as a one-stop solution for rail-asset management. Being an open ecosystem, Railigent integrates Siemens' own application, as well as third-party apps from partners and customers. As result, every company can use a single platform that connects rolling stock and rail infrastructure assets, incorporates seamless and sustainable IT security concepts and combines best-in-class solutions available at the market. The cooperation between Voith and Siemens enables Voith to offer an A-to-Z service solution – we can help the customer operate couplers efficiently.
Sign Up for the Newsletter
The latest IoT news, insights & real-life use cases...delivered to your inbox
You May Also Like
---