Top 10 IoT Products of 2021
Top 10 IoT Products of 2021
UL's cybersecurity platform, AWS's connected car software and Vonage's cloud communications ecosystem are among IoTWT's product picks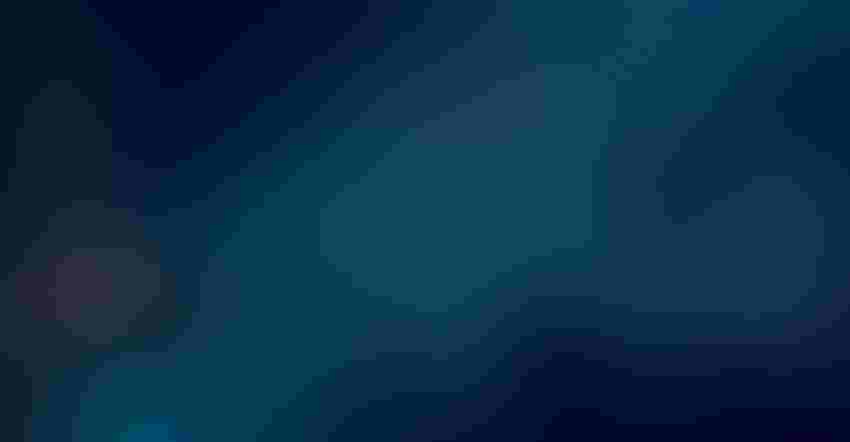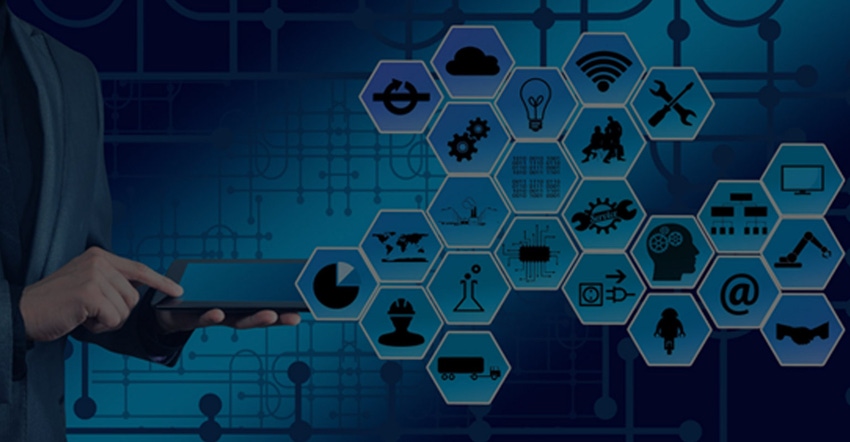 2021 was a banner year for IoT. Enterprise adoption accelerated and intelligence continued to make inroads from factories to grocery deliveries and more. Countless IoT products made their debut and we chose 10 of the best for our end-of-year wrap.
Security, development, 5G and computer vision all feature on a list which demonstrates the industry is on solid footing to make further progress in 2022.
UL SafeCyber Platform for IoT
The IoT cybersecurity market is populated with an ever-growing number of products. But the last thing this industry needs is a fragmented ecosystem with perplexing standards that stifle wider adoption.
Last year several new contenders for better IoT digital security standards emerged, but UL's SafeCyber Digital Security Platform  stands out because the company's brand is ubiquitous in creating industry benchmarks, and not just for technology.
UL has helped deliver 1,600 benchmarks in all and has enlisted independent benchmarks to underpin its IoT initiative, sourced from the European Telecommunications Standard Institute, International Organization for Standardization and International Electrotechnical Commission.
UL promises its SafeCyber Platform will help organizations understand IoT cyber risks holistically so that new devices and networks are built from the outset with the latest best practices and legislation in mind. At a time when new IoT regulations reduce the scope for error, it seems product builders have a trusty weapon at their disposal.
Twilio Super SIM on eSIM
Enterprises using Twilio's Super SIM, which went Generally Available in August 2021, already benefit from multi-carrier functionality albeit this has been through a subscription service rather than embedded technology. It was only a matter of time before software-only SIM functionality showed up and since May 2021, businesses have the option of downloading the Super SIM as an eSIM Consumer Profile. This allows several different telco accounts to be managed within a software-only framework, and all within a single billing structure.
These days IoT SIMs come in secure, cost-efficient form factors preloaded with support for hundreds of telcos globally. Standardization and virtualization continue to revolutionize this space.
eSIMs expand this flexibility further by baking multi-carrier support directly into IoT device circuits.  Without losing any of the security protocols of standalone SIM cards, the end user needs only to load up a software file to switch to their preferred telco, for instance when deploying IoT fleets across multiple territories. Another example is connecting space-constrained devices – everything from wafer-thin materials with smart capabilities to hair straighteners with fuzz-detecting sensors embedded.
Vonage Communication Platform
As the old analyst's adage goes, sometimes you're best following the money. That's the case with Ericsson's $6.2 billion Vonage purchase in November, which demonstrated the market opportunity for 4G and 5G voice capabilities that integrate into telco infrastructure. In a world of 8 billion connected devices, Ericsson believes Vonage's slate of voice and video-over-the-internet APIs — not to mention the developer's ecosystem —will drive growth for its enterprise cloud division in the years ahead. The Vonage Communications Platform already serves more than 120,000 customers and more than 1 million registered developers globally. In a world where critical infrastructure, government services and multinational supply chains need high-bandwidth IoT to drive operational efficiencies, the trajectory is likely to favor reliable, unified communications services with a high degree of brand capital. The Ericsson and Vonage tie-up is therefore one to watch. Following Ericsson's launch of an intelligent orchestration network for 4G and 5G IoT systems weeks earlier, the acquisition will likely court organizations looking to harness the power of 5G to embed intelligent connectivity for digital transformation objectives.
AWS IoT FleetWise
Automakers can thank IoT for being able to truly get to know their customers. Today's connected vehicles are producing data to personalize the owner's experience, but also to provide accurate telematics information for insurance purposes and predict when safety concerns or equipment failures may arise. As the scope for intelligent functionality grows, the vast data quantities ingested by the cloud from connected vehicles needs to be rationalized so manufacturers can quickly generate insights. Amazon Web Services' AWS IoT FleetWise is set to make the process that little bit easier. By offering a common data format for car manufacturers to extract information, AWS aims to reduce lead times for delivering new connected vehicle applications. It's still in preview mode at the moment, with only a few U.S. and international markets having access.
PTC ThingWorx Digital Performance Management Solution (DPM)
Since being acquired by PTC in 2013, the ThingWorx software orchestration suite has become a cornerstone of the industrial IoT ecosystem. Enterprises depend on ThingWorx to connect the hundreds of thousands of sensors, industrial machines and digital systems that underpin the Fourth Industrial Revolution, integrating them with back-office IT systems such as ERP, computerized maintenance and more.
The  ThingWorx Digital Performance Management Solution puts more firepower in the hands of operational technology management by enabling production data from IoT systems to be constantly assessed in a real-time dashboard interface. The software's built-in algorithms mean potential bottlenecks can be identified from the production data with time-based estimates indicating the precise impact on operations in terms of resources. Unveiled at PTC's virtual Manufacturing Live event late last year, the software is a big draw for IIoT clients seeking to ramp up connected sensor efficiencies in 2022.
TD Synnex's On Ramp
Anything that can reduce the friction of setting up IoT endpoints is welcome. The reputation of an IoT delivery project could well hinge on the effectiveness of the rollout, and the more convoluted the process the greater the chances of losing hard-won management buy-in. The need has led to a trend pointing to streamlined options for running IoT services in the cloud, and across different vendors. TD Synnex's On Ramp tool slots into the Microsoft Azure ecosystem, offering a click-to-run interface from within a smart device that should make it easier for enterprises to onboard new IoT networks. Offered alongside a data lake essentials pack for leveraging the deluge of information that connected networks produce, TD's device should make the IoT architect's life a little bit simpler.
Landing AI's Computer Vision for Smart Factory IoT
There's no shortage of startups in the smart factory and AI game, but when Intel and Samsung get involved, it means the founders are onto something. Landing AI's approach follows the continuous development and integration credo by focusing on rationalizing data efficiently. Computer vision that automatically performs quality control by recognizing product defects is likely to be big business, but there's a need for more tools that can prolong the life cycle of AI models and that requires a robust data gathering structure. With company officials forecasting digital modernization to reach $300 billion in revenue within just two years, Landing AI certainly seems to think it has spotted a gap in the market.
SiFive Targets Performance IoT with RISC-V Chip
SiFive is getting pretty established in the RISC-V IoT architecture scene. Based on academic roots at the  University of California, Berkeley, the startup is one of the biggest hoping to commercialize the open-source RISC-V blueprint for IoT applications and unveiled an updated variant of its product late last year. The company touts its fabless production model, whereby manufacturing is outsourced to chip foundries rather than produced in-house, as the key and will build on this in mid-2022 with a chip that's up to 50% faster than its predecessor. SiFive claims it's the fastest licensable RISC-V processor IP core in the market, giving IoT architects an alternative to the Arm ecosystem that can be scaled up to as many as 16 processing cores.
Verizon's 5G Edge for Connected Cars
2021 was the year that 5G for private edge nodes became a reality for mission-critical IoT tasks in everything from underground mines in Chile to connected health care and ultra-low latency smart city networks. Verizon's foray into the latter teaming up with Nissan  on connected car messaging is worthy of a top 10 slot this year for demonstrating the appetite among car manufacturers for 5G cellular IoT capacity, building on their adoption in automotive factories. The proof-of-concept trial was announced in October and combines Verizon's 5G Edge network with Amazon Web Services Wavelength to extract sensor data from Nissan vehicles and road infrastructure. Deployed by the Contra Costa Transportation Authority, the near-instant insights it generates alerts motorists to hazards hidden from their line of sight. Smart city projects have a lot to live up to given the public money handed over to developers, but Verizon's 5G Edge shows some truly amazing benefits are within reach.
Sign Up for the Newsletter
The latest IoT news, insights & real-life use cases...delivered to your inbox
You May Also Like
---