Things in IoT You Need to Know This Week: May 16–20
Things in IoT You Need to Know This Week: May 16–20
San Francisco has a Jetson-esque vision for its future. Also in this roundup, a roundup of the smartest cities in the world, and an explanation of explain how GE could become the Apple of the Industrial Internet of Things market.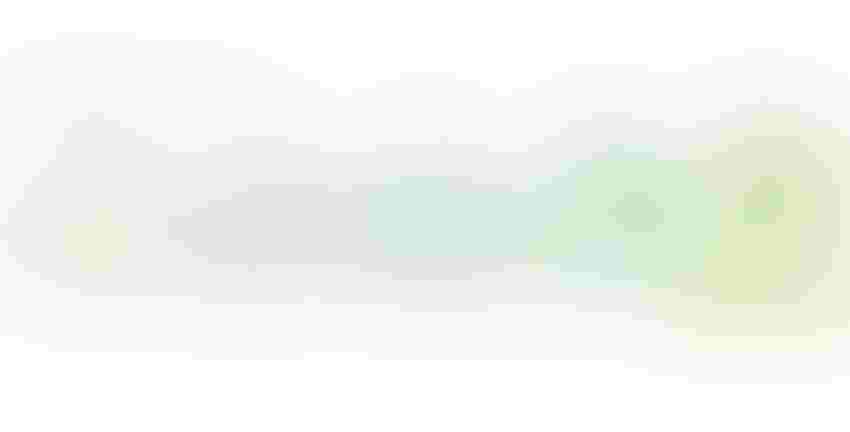 Sign up for the IoT Informer to get the latest IoT news emailed to you each week.
1. San Francisco Wants to Phase Out Privately-Owned Cars
The City by the Bay now rivals Los Angeles in terms of its traffic, and city planners blame car ownership for much of the problem. The city has a long-term vision of making automated public transportation and ride-sharing options the standard means of transportation, explains the SF Gate. "The vision of San Francisco phasing out its reliance on single occupant vehicles by adopting a path toward Shared, Electric, Connected and Automated Vehicles (SECAV) deployment through the Smart City Challenge will be nothing short of transformational here and for cities across the world," city planners explain in a document titled "City of San Francisco: Meeting the Smart City Challenge."  
2. The Biggest Question for the Internet of Things: Who Pays?
As an opinion piece in Recode explains, surprisingly little thought has gone into deciding who will pick up the tab for IoT technology, which can cover everything from sensors and an array of hardware to related analytics and cloud services. In cases where it is evident which company will pay for them, it isn't always certain which department of that company will pay for IoT projects. Complicating matters is the fact that the IoT is disrupting business models. The Freemium and Premium software models that are now popular can further complicate matters. 
3. Challenging Amazon, Google Beefs Up Machine Learning Capabilities
Meet Google Home, a voice-controlled smart speaker that will compete head-to-head with the Amazon Echo. Google announced the device, which looks like a generic Bluetooth speaker, at its I/O conference along with several other new products. While many details about the Google Home project are forthcoming, the functionality of the virtual assistant technology could outshine that of Amazon, Apple, and Microsoft because it has the benefit of being directly connected to Google's search engine, explains The New York Times. The device, along with other products introduced at the I/O conference Google's growing interest in machine learning, and the knowledge it gains from its Google Home project could be used by other industries. For instance, Google's machine learning software is being applied to a range of applications, according to the WSJ. Its software was able to beat humans at recognizing images and Google's software has learned how to detect eye disease in scans.  
4. How GE Could Become The Apple Of The Industrial Internet
"All of our products are becoming data centers," recently explained GE Digital Chief Executive Bill Ruh in an article from Investor's Business Daily. That's quite a statement considering that the company's products range from appliances to jet engines to wind turbines. While the company is in the midst of rebranding itself as a digital company, it may follow in Apple's footsteps—a company whose products span hardware platforms as well as operating systems, software, and virtual stores.
5. The 5 Smartest Cities in the World
Singapore was named the smartest city in the world in a roundup from Juniper Research. The research consultancy came up with a ranking of the top smart cities internationally that spanned some forty metrics including the cities' use of technology in managing traffic, energy, smart grids, and the economy. 
6. Can the European Union Regulate the Internet of Things?
In some respects, Europe is more protective of privacy than is the United States but European regulators have had difficulty curtailing Google with its "Right To Be Forgotten" policy, as the New York Times explained last month. The European Union may face difficulties in regulating the IoT, explains Paris-based lawyer Jérôme Deroulez in a French-language article on Village Justice.
7. Amazon Debuts Programmable IoT Dash Buttons
Amazon debuted its first programmable IoT dash buttons, physical devices initially developed to make it easier for consumers to reorder household products. Gizmag explains that developers are using the IoT dash buttons for activities ranging from calling a cab, to controlling Netflix, to letting guests check into Airbnb rentals. Even though the IoT dash buttons are targetted at a niche audience—coders savvy with either Node.js, Python, or Java—they are currently sold out.
Sign up for the IoT Informer to get the latest IoT news emailed to you each week.
About the Author(s)
Sign Up for the Newsletter
The latest IoT news, insights & real-life use cases...delivered to your inbox
You May Also Like
---