In Free Software Era, Providers Look to Get Paid
In Free Software Era, Providers Look to Get Paid
As companies roll out new IoT offerings, they're trying out new Freemium/Premium programs for embedded software that some users now expect to get for free or are reluctant to pay for.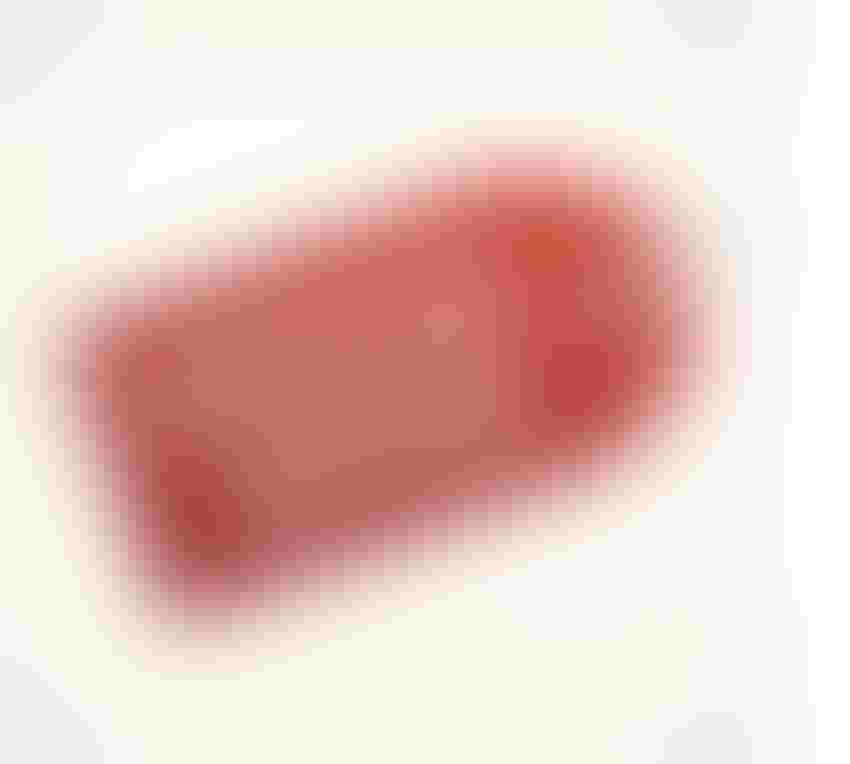 Red leather special offer label
sputnikos, Thinkstock
A funny thing happened when chipmakers started bundling FreeRTOS, an open source real-time operating system for microcontrollers, with their hardware.
"People started assuming that Micrium's commercial RTOS, μC/OS, was free as well," said Mike Kaskowitz, VP Sales & Marketing, Micrium.
"Statistics show that 80% of the embedded systems in China are using Micrium's RTOS, and yet our own data shows that can't possibly be true," said Kaskowitz. "So you can appreciate the magnitude of the problem."
The embedded software firm was exhibiting at the IPSO Alliance booth at Internet of Things World last week, talking about Spectrum, its newest play in the IoT space.
Targeted at embedded developers who know more about hardware and operating systems than languages like Python and databases, Micrium's Spectrum is a pre-integrated, end-to-end portfolio of embedded software, protocol stacks, cloud services designed to facilitate rapid development of Internet of Things (IoT) from device to the cloud.
The OS, by the way, is included as part of the package.
Figuring out how to get paid
Royalties may have gone the way of the dinosaur in the embedded space, but software licenses have not. With some free alternatives like FreeRTOS gaining traction, companies like Micrium are responding with new, more integrated offerings like Spectrum, and new strategies and business models to combat freeloading. It's a particular issue today, as more connected devices will now require operating systems while, in the past, they may have not.
Micrium recently launched μC/OS for Makers, a program that allows makers and start-ups, as well as academic institutions and Micrium Certified Partners (such as Design Houses), to use its RTOS at no cost.
The strategy appears to be working. Kaskowitz said that a respectable percentage of users registered under the Maker program ultimately convert to a paid license once they move out of startup mode. Plus, Micrium maintains the registration data on all others.
Taking a different approach, chipmaker ON Semiconductor announced at IoT World the bundling of ARM's mbed OS and Thread stack with the NCS36510. It's a low-power SoC targeted at IoT developers that integrates a 2.4 GHz IEEE 802.15.4-2006 compliant transceiver, ARM Cortex-M3 microprocessor, RAM and FLASH memory.
Ryan Cameron, VP and General Manager for Industrial and Timing Products at ON, said that all of ON's devices come with some types of operating system, including some that are very simple.
"Our main reason for partnering with ARM is that the mbed OS and Thread stack is robust and provides security at the OS level," Cameron explained. "As a provider of an IoT ecosystem, we knew that we needed to step up and provide this increased level of security and encourage the use of our platform if we wanted this space to grow."
One of the challenges with security, he said, is that while engineers say it's important, they aren't necessarily willing to pay for it. Through the bundling mbed OS and Thread with the hardware, royalties are invisible to the end user
Wind River, an embedded software provider, announced a new spin on the Freemium model late last year with its Wind River Helix Lab Cloud. An end-to-end solution, Lab Cloud is a software lab that simulates hardware in a cloud platform. With Lab Cloud, engineers can create and deliver device and system software for the Internet of Things (IoT). From a single device to a system-of-systems with hundreds of components, it's easy to run and share in Lab Cloud.
Having experienced first-hand the obsolescence of royalties in the embedded software market, Kaskowitz pondered how that might affect IoT services and products, where royalties are common.
"You pay as you go in the embedded model, whether it's 5K or 50K devices," said Kasowitz. "The question is whether ultimately royalties will be driven out of the IoT space as well."
Hugo Fiennes, CEO and co-founder of Electric Imp, a provider of an IoT platform that securely connects devices with advanced cloud computing resources, seemed unconcerned at the prospect.
"A system that connects to the cloud is orders of magnitude more complex than an embedded system," he said. "The leading companies today accept that there is a value associated with a cloud service that requires maintenance, and security updates, and so on, and they're willing to pay for it.
"And frankly" he added, "any company that does not see it that way, well, we probably don't really want them as a customer. 
Sign Up for the Newsletter
The latest IoT news, insights & real-life use cases...delivered to your inbox
You May Also Like
---