Strategies for Managing Industrial IoT Talent 
Strategies for Managing Industrial IoT Talent 
With industrial IoT talent in short supply, having a proactive strategy to fill the gap is a necessity.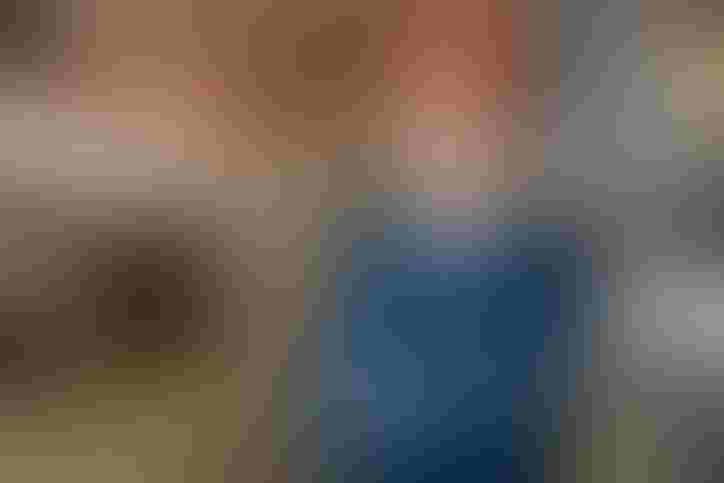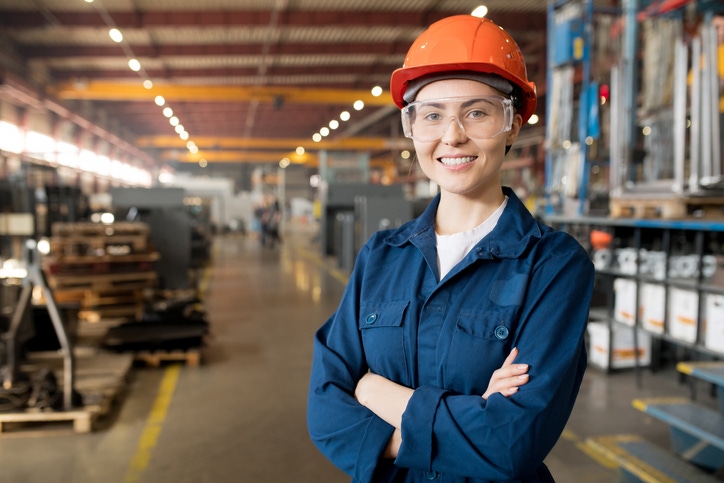 Young smiling female technician in blue uniform, protective eyeglasses and helmet working in modern factory
Getty Images
While many industrial companies have launched smart factories and other digitally enabled industrial projects, most struggle to find qualified workers. With unemployment in the U.S. hovering near a 50-year low, talent is in short supply across the board. 
The problem is especially acute in manufacturing. Nearly two-thirds (64%) of manufacturers reported that their top business concern was finding qualified workers, according to a fourth-quarter survey from the National Association of Manufacturers. When it came to small- and midsized manufacturers, that figure surpassed 70%. Forrester Research, focusing on digital transformation of the field service management sector, reached even more troubling conclusions, finding that 97% of respondents in that niche reported challenges in sourcing talent.  
One answer to the problem — increased pay — doesn't always work, according to a 2018 study from Deloitte and the Manufacturing Institute. While paying more is a short-term solution, many other industrial organizations are doing the same. The resulting talent war drives workers to look for higher-paying jobs elsewhere as industrial organizations tend to have limited funds to allocate to pay, according to Martin Davis, managing partner at DUNELM Associates. "Companies need to look not only at wages but also at other benefits and company culture, to make them the most attractive place to work," Davis said. 
Here is some advice on how to deal with the challenge of the industrial IoT talent gap.
When Hiring, Put More Emphasis on Skills Than Credentials
Across the broader technology landscape, many organizations first seek superstar workers to help them with everything from data science to coding to cybersecurity. 
Industrial companies with digital transformation projects are no different. In general though, the most successful organizations in digital transformation programs focus on workers' potential and how workers can contribute to teams rather than their academic history, according to Harvard Business Review. Rather than focusing on workers with traditional degrees, the publication recommended hiring workers with associate's degrees, military backgrounds and vocational training. 
The technology field is generally more progressive in hiring practices than industrial firms are, with big-name tech firms warming to recruiting workers who can code yet lack formal degrees. Many industrial companies still place "a lot of emphasis on undergraduate degrees," said Irene Petrick, senior director of industrial innovation at Intel. 
Balance Hiring with Workforce Training Initiatives
While looking for outside talent is part of industry sustainability, overreliance on hiring can disenfranchise existing staff and sabotage industrial digital transformation programs, according to Petrick. "When they bring in external experts, they're not building their own skill set," she said.  
That said, many industrial organizations are overwhelmed at the prospect of training workers, said Sumair Dutta, director of digital transformation at ServiceMax. "In some cases, it takes two years to get a technician up to speed," Dutta said. Given the worker, some organizations, teach workers about the most common problems while reserving on-demand training for everything else. 
Be Patient and Open-Minded with Digital Projects
While technology buzz phrases such as IIoT, digital transformation and Industry 4.0 suggest sweeping changes, the cultural transformation they require can take years rather than months. "The payback period that most [industrial] companies expect for their upgrades and investments is 12 months — 18 months, if you are lucky," Petrick said. "That's really not long enough." 
Upgrading a traditional industrial facility often requires a series of changes: implementing new technology, retooling infrastructure and modifying existing practices. 
Once an IIoT project is complete, industry professionals should avoid focusing too narrowly when calculating a return on investment. "People tend to think, 'I'll measure what I can count," Petrick said. But part of the value of a digital project might be difficult to quantify. It might change, for instance, how an industrial company interacts with customers or suppliers, or the results might not be necessarily observable in a 12-month period.  
Gain Worker Support for Digital Projects
A significant number of Internet of Things projects have stalled or outright failed, according to HIS Markit. Personnel challenges contribute to the problem, according to Alex West, senior principal analyst. 
"At the proof-of-concept phase, about half of IIoT projects are failing — which is acceptable for companies attempting to be agile and trial new applications," West said in a statement. The figure, however, remains roughly constant at the deployment stage. "This means companies are investing enormous sums in these projects but aren't getting the payback they expected." 
To help increase the odds for success, IHS Markit recommends ensuring support from relevant executives and functional groups for IIoT projects, while encouraging staff to view IIoT as a way to augment their role" rather than a threat. 
To win the support of executives for digital initiatives, Reggie Walker, chief commercial officer of PwC said that it is common for leaders to pay lip service to digital initiatives rather than promote action. Executive sponsorship should be "active, visible and engaged leadership," he said.
Industrial leaders should collaborate with their teams to redefine processes. "You got to get worker engagement," Petrick said. "In other words, ask them, 'How does this tool make your job better?' Manufacturing operations and workers need to co-evolve." 
Sign Up for the Newsletter
The latest IoT news, insights & real-life use cases...delivered to your inbox
You May Also Like
---