PwC Exec Shares Insights on Digital Transformation Strategy 
PwC Exec Shares Insights on Digital Transformation Strategy 
Executing a successful digital transformation strategy may be a necessity in the long-run, but can be tricky. A PwC leader sheds light on the subject.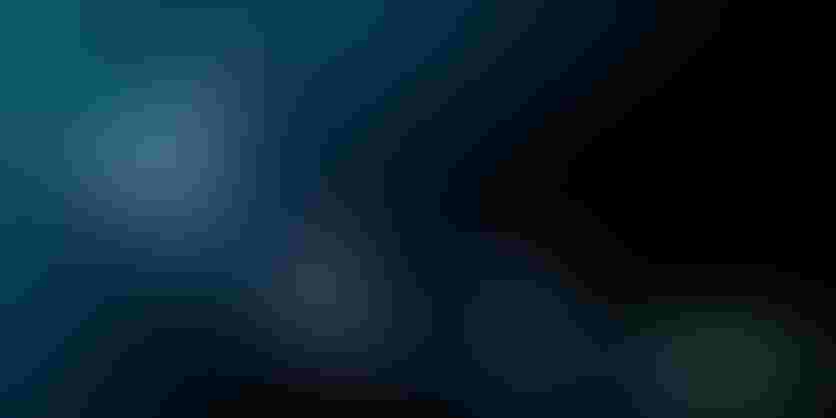 Business transformation to future innovation in digital world
Getty Images
"State the problem in words as clearly as possible."
That dictum was among the many pieces of occasionally cryptic advice in the Oblique Strategies card deck that emerged in the 1970s. The product of music producer Brian Eno and collaborator Peter Schmidt, the strategies were created to help overcome creative roadblocks.
But the principle applies equally well to the vague and frequently enigmatic notion of digital transformation, which often poses its own challenges. While organizations of all stripes are spending vast sums on such efforts, few of them are resoundingly successful. Seven out of 10 digital transformation initiatives fail to reach their goals, according to a Forbes analysis. Yet in the long-run, organizations that fail to transform risk becoming obsolete. Complicating matters further is the sheer number of initiatives that fit under the digital transformation rubric, ranging from AI to IoT to custom Salesforce applications.
One expert uniquely qualified to speak on these themes is Reggie Walker, PwC chief commercial officer. When asked about the subject, Walker's response are straightforward and clear. PwC's strategy and consultancy arm has a reputation for having a solid digital transformation track record. In an interview at the Salesforce Dreamforce event, Walker provided a clear perspective on digital transformation and the challenges often accompanying it.
The conversation has been edited.
Many vendors are promoting the concept of digital transformation. What sets PwC apart?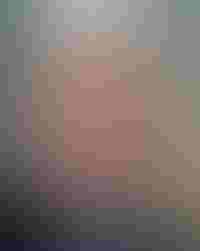 Walker: We've been in business for a long time, and we've been dealing with large, challenging, transformative issues or changes.
Recently, we've been driving a lot of transformative change within our organization. In the end, it comes down to being able to walk the talk. And I say this as part of a consulting firm, but for us, it's a matter of learning through our actions internally and applying them outside.
In large scale digital transformations like this one, there are a few key things that we look at. Some of these are pretty obvious, but as obvious as they are, it is kind of amazing how many times folks miss these.
First and foremost, a lot of people talk about the importance of executive sponsorship for digital transformation projects. But the reality is, what a lot of people refer to as executive sponsorship usually means the leaders of the organization say they're behind a digital initiative. And afterward, they move on. Their focus returns to daily operations or helping customers. Obviously, those are very important things. But digital transformation needs to have the same level of engagement and involvement as those other things do. We talk about executive sponsorship as being incredibly active, visible and engaged leadership in transformation initiatives. From the top down, everybody plays a role.
I often ask: 'who's the owner [of the digital transformation strategy]? Where's the sponsorship and the funding coming from? And is this going to have the right level of funding support and drive from that level to make it successful?' If you don't see the engagement of senior leaders, that is a major red flag, I'll just flat out say it where I see a lot of these falling down if it becomes kind of a side project for a senior executive, but they're not really focused on it.
Who sets the tone at PwC for internal digital transformation? 
Walker: It was our chairman Bob Moritz, who not only set the vision for [digital transformation] but drove, on almost a daily basis, cadence updates related to it. He would ask questions like: 'Where are we?' 'What do we need to do?' He led [digital transformation initiatives] by example.
What's your advice on how to drive that vision throughout the organization? 
Walker: You can't just buy technology for technology's sake. You can't just sit back and say: 'We're going to digitally transform the organization' without it being specifically aligned to what you're trying to do in terms of executing on the strategy of the organization. That's got to be very clear to everyone.
Again, we go back to defining the roles. People need to understand how their role is playing into the execution of the strategic vision of the organization.
How should that change in strategic vision across an organization impact employees' day-to-day lives? 
Walker: When you're talking about digital transformation, you need to remember that it's one thing to have a team dedicated to driving that transformation. But you also have a lot of people in the organization who are fundamentally changing the way they work. You've got a lot of upskilling that needs to be done to apply new technologies effectively in the organization.
When I refer to changing the way people work, it's not just a question of asking: 'How is this new technology going to help you do what you're doing today?' But there's also the question of: 'What are we also going to need to stop doing?' A lot of places miss that next step. They'll just put a technology out there without an adequate level of training and upskilling. And then, they sort of expect people to do it without really teaching them how to work differently, and without taking away the things that they used to do.
What's an example of a company not taking something away from workers that can be a hurdle?
Walker: Let's say you are trying to reduce workflow using artificial intelligence, replacing what you used to do on spreadsheets. If you keep allowing people to do things in spreadsheets, they're going to revert to that. Water tends to go back to its natural state.
One of the things [PwC] found was that as we were upskilling our folks on the technologies, we then actually redesigned the processes to ensure people work differently. We had to actively get people to stop doing what they used to do. And while it sounds easy, that includes people from the management team. Management tends to continue to ask for things the same way they always did, all the way down to the people on the front lines.
What other advice do you have to help companies digitally transform? 
Walker: I would say that you have to make it fun. We engaged employees using gamification in our transformation. We do that with our clients a lot now. Some of the solutions we have in the market like Adoption Central, which is one of our solutions, [support gamification]. You can gamify the actual learning process and how people use technology. For us, we awarded point values as our people were using Salesforce. As they used certain functionality within Salesforce, they would get assigned specific point values. And we ran all kinds of contests. In fact, we challenged our organization to reach a certain goal collectively in terms of the point values. And we gave them off the entire week of Fourth of July for meeting that goal. We shut down the firm. Those are the kinds of things that we do, and we take out to our clients and really try to drive success and what they're doing.
Part of your responsibilities at PwC is to be a Salesforce leader. What does that mean for you? 
Walker: I have a couple of hats. So the first one, I am on our U.S. leadership team, and so I oversee our marketing sales and external communications organization. But I'm also responsible for our own Salesforce internally within the U.S. firm. I lead the implementation, and I actively run it today. On the global Salesforce side, I lead our global practice. In terms of our consulting that we do at clients around Salesforce globally, I lead that as well.
What does that entail? It's everything from ensuring that we're building the right capabilities to serve the market working with Salesforce directly and understanding the direction that their solutions are heading, so that we can align our capabilities around it. We are actively developing products and services that we will take to the market to put into the ecosystem to help enable the platform. The final piece is on the go-to-market side.
What's your view of how your Salesforce responsibility ties back to digital transformation? 
Walker: There are synergies between my responsibilities. I've got the perspective myself of being a functional leader who has transformed my function through the Salesforce platform. I have a unique perspective that I can bring. I'm not just going to sit here and talk to clients about using Salesforce to transform an organization. I've actually done it for myself. I'm also a big customer of theirs. So I have a unique perspective that I can bring on both sides as someone responsible for customer relationship management.
A good number of digital transformation initiatives either fail or stall. What's your perspective on the challenges that tend to be front and center? 
Walker: Well, first of all, I think it depends upon what it is. In a scenario like ours, we had to digitally train our staff. We're 170 years old and have 250,000 people globally. We're facing the same issues and challenges our clients are facing. We have taken initiative ourselves to transform our organization, and we believe we have a unique story in the market because of the success of what we've done over the last few years and how we've gone about it.
A lot of organizations don't always think about what they've done as being world-class. And by the way, I would say we were the same way in the past. If we're in the client services business, our world-class capabilities are on the front lines helping our clients. And then it's that 'cobbler's kids have no shoes' scenario on the inside. We decided in this case that we couldn't do it that way. The long-term viability of a health organization requires it to have the best people focused on what we need to do. Otherwise, we wouldn't be able to be there for our clients the way that we need to be there. So I think we're in that unique position where we did that. We learned from it.
It's hard for me to say if a lot of companies can successfully digitally transform or not, but when they're not able to do it successfully, I think it's largely because they don't really think about it that way. They don't really do a good job of saying: 'We've done this for ourselves. Now we can take it out and do it for you.'
Sign Up for the Newsletter
The latest IoT news, insights & real-life use cases...delivered to your inbox
You May Also Like
---