San Francisco's Vision of Shared Driverless Cars
San Francisco's Vision of Shared Driverless Cars
The CIO of the San Francisco Municipal Transportation Agency wants to build the transportation network of the future. The city's plan, however, is based as much on behavior change as it is on technology.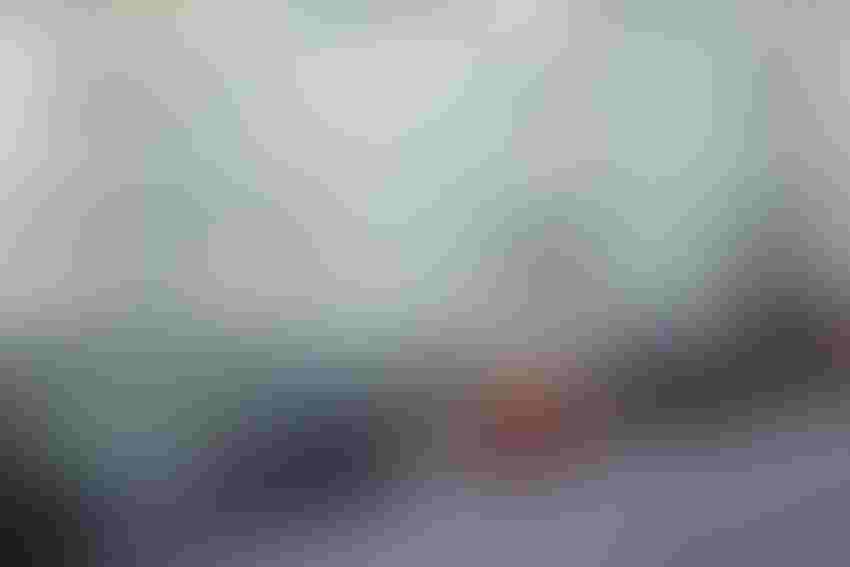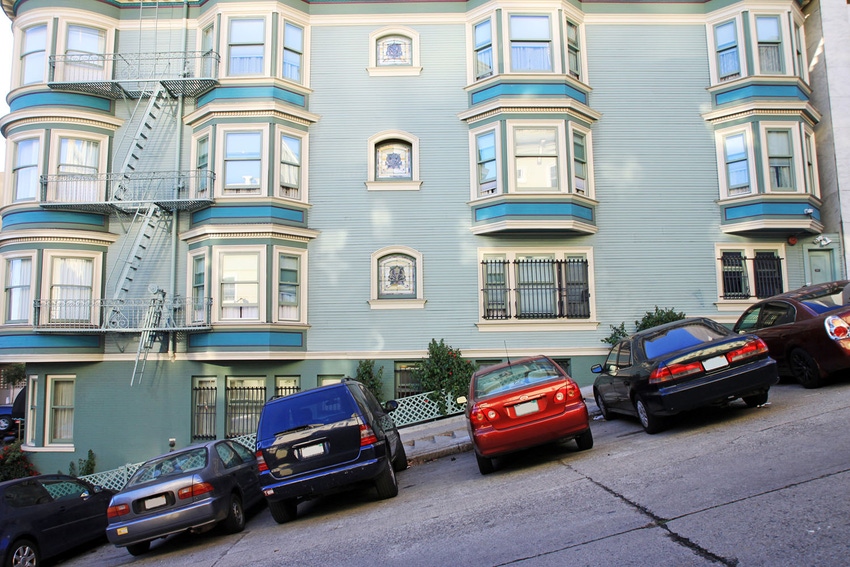 A view of a typical San Francisco road, Usa
iStock / yyyahuuu
San Francisco has transformed itself into one of the leading tech hubs in the world. Home to a dense network of startups and established companies like Uber, Linkedin, Twitter, and Salesforce, the city also happens to be a world leader in venture capital investment. According to the Atlantic, the city's $6.5 trillion share of venture capital is far more than anywhere else. It's unemployment rate of 3.4% in April— is less than half of that of Los Angeles.
That's not to say the transformation has been easy. SF's growth is forcing out the middle-class while snarling traffic and has pushed up rents to be some of the highest in the country.
Because those problems are connected, the San Francisco Municipal Transportation Agency thinks that it can tackle them simultaneously. Its ambitious proposal for the DOT Smart Cities Challenge seeks to reduce traffic ultimately to the point that it can convert some parking lots into affordable housing and parks. (That goal would seem to have wide support, judging by the popularity of Proposition D, an initiative to transform parking lot space into parks and affordable housing. That initiative passed with 74% of the vote.) To reach that goal, the city wants to convince its residents and workers to give up on owning cars and eventually embrace the idea of having self-driving shared vehicles drive them around.
The SFMTA is currently in the thick of a grant deadline that could provide with $50 million in funding—$40 million from the U.S. Department of Transportation and another $10 million from billionaire philanthropist Paul Allen's Vulcan Inc.
To learn more about the city's proposal, we reached out to Timothy N. Papandreou, Chief Innovation Officer Director, Office of Innovation at San Francisco Municipal Transportation Agency, who touched on the city's plans to upgrade its transportation infrastructure in both the short- and long-term:
Are there any cities that you are aware of that have succeeded in taking a substantial proportion of single-occupant vehicles off the road?
Papandreou: None as much as SF… We shifted from 62% auto trips in 2009 to 50% auto trips in 2015. Our Smart City Goal is to beat that to 40% by 2019—the period of the grant.
What vision does the city have for autonomous vehicles in the long run?
Papandreou: Our vision is that all vehicles types will be shared, electric, connected, and automated. Over the long term, they will all act as a single organism minimizing fleet size and maximizing efficiency and mobility for all. But that is longer than the three-year demo period for the [DOT Smart Cities Challenge] grant.
What can you tell me about the plan for connected buses with crash avoidance technology?
Papandreou: We will be deploying connected mesh with large vehicles to eliminate their blind spots to detect in advance of people walking or cycling and increase precision driving.
How did San Francisco model its population growth for this project?
Papandreou: It's a 3-year demonstration period, so no modeling.
How would the various ridership options be linked together?
Papandreou: We're creating a multi-modal integrated platform to do just that be able to find options route them, book and pay for them with status, connections with events, incentives or nudging people to choose the greenest cheapest and quickest option for them. We want to make it as affordable as public transit with the convenience of shared rides and bike share.
What role do you see bikes playing in your long-term vision for city transport?
Papandreou: We see active transport walking and bicycling as the essential barometer of success. Shared mobility is for the other trips that don't make sense to walk or cycle.
Can you briefly explain the city's plan to repurpose parking structures and street parking into housing and parks?
Papandreou: We plan that as the shared model takes off, we will use a data-driven process to determine whether parking is satiated (shared mobility reduces parking and automated vehicles don't need parking). At a certain point of penetration, we ultimately should be able to repurpose parking for things that people want more of—parklets, protected bike lanes, bus lanes, carpool lanes, open spaces, and city amenities.
Ultimately, when the numbers show we don't need so much parking, we can focus on affordable housing. Take a look at cities across the nation and look at the seas of open parking lots. Each one of those cities probably also has an affordability problem. Now, imagine a shared mobility network and you can start to fill all those empty lots with housing, and you'll make a huge dent on the affordability issue.
Sign Up for the Newsletter
The latest IoT news, insights & real-life use cases...delivered to your inbox
You May Also Like
---