Could the Geopolitical Climate Hamper the Semiconductor Supply Chain?
Could the Geopolitical Climate Hamper the Semiconductor Supply Chain?
AI needs plentiful access to capable chips. But increasing tensions between the U.S. and China threaten to hamper the free flow of goods in the semiconductor industry.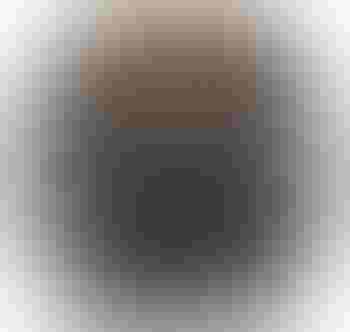 Artificial intelligence needs access to a healthy supply of chips to fuel growth and new capabilities.

While historically China has been an important supplier in the chip industry, increasing U.S.-China tensions threaten the semiconductor supply chain.

As Internet of Things devices proliferate, particularly in edge environments tight chip supply potentially constrains growth.
International trade disputes as well as the battle between the U.S. and China for technology dominance are affecting the semiconductor industry as each country races to become the foremost semiconductor pioneer.
Chips power electronic devices, such as smartphones, computers, as well as cars, data center servers and gaming consoles. And the demand for semiconductors is increasing, even as the industry faces a shortage crisis as the COVID-19 pandemic and international trade disputes strain supply and value chains.
In fact, the semiconductor market is expected to grow to $32.4 billion by 2025, according to the "Global Semiconductor Equipment Market 2021-2025" report.
U.S.-China Relationship and the Semiconductor Supply Chain
"Over the past [two and a half years], the relationship between the U.S. and China has been on a collision course, and the global COVID-19 pandemic is acting as an accelerant; the impact on the semiconductor and electronics industry will be significant," according to the August 2020 "Market Trends: The Silicon Cold War Heats Up" report from Gartner Inc..
The U.S. and China have clashed over technology because China needs technology to challenge the U.S. world order, said Abishur Prakash, a geopolitical futurist at the Center for Innovating the Future. The U.S. needs technology to maintain its world order, its leadership, its global footprint, its power in the world, he said.
And the geopolitical aspects of semiconductors, at the heart of the escalating trade tensions between the U.S. and China. "is stressing the stable supply chain, which has arisen around China as a primary assembler of electronics for global markets," according to Gartner.
The semiconductor shortage is hurting automotive manufacturers have struggled to get adqequate chip supply to build their products as well as makers of personal computers, smartphones and other electronic devices.
Additionally, the global COVID-19 pandemic is significantly accelerating the impact of the battle between the U.S. and China on the semiconductor and electronics industry, the Gartner report noted.
The U.S. has been the leader in the semiconductor industry, controlling 48%(or $193 billion) of the market share in terms of revenue as of 2020, according to a report by FP Analytics. And eight of the 15 largest semiconductor companies in the world are located in the U.S. Intel is the largest in terms of sales, according to IC Insights.
As a net importer of semiconductors China relies mainly on foreign manufacturers, particularly the U.S., to enable most of its technology, according to FP Analytics. However, China aims to speed the development of its domestic semiconductor industry, reduce its dependance on the U.S. and establish itself as a global technology leader, the FP Analytics report noted.
"As U.S.-China competition has intensified, notably under the former Trump administration, the U.S. has been tightening semiconductor export controls with stricter licensing policies, particularly toward Chinese entities," according to FP analytics.
Previously, the U.S.-China relationship was defined by human rights or China's relationship with Taiwan or the South China Sea, Prakash said. While all of those factors still exist and is important, the core driving force behind the U.S.-China relationship is technology.
"Chips are at the center of that because whatever China wants to achieve. We hear that China wants to become a global AI [artificial intelligence] power, that it want to have global technology companies, that it wants to take on Tesla with electric vehicles," he said. "Whatever China wants to achieve with technology, it needs chips for."
And the U.S. knows that anything China wants to do with technology from manufacturing Chinese smartphones to Chinese industrial robots, it needs chips, Prakash said.
Enter Taiwan and the Semiconductor Supply Chain
"So the U.S. has doubled down on essentially restricting how China accesses chips and in response, China has been jolted and also in some ways paralyzed because its companies are now struggling," he said. "You have Huawei selling Honor, which is one of their smartphone divisions, because they have to prioritize where they're going to use the chips they have."
And because of its central role in chip manufacturing and supply chains, Taiwan is also becoming entangled in the U.S.-China conflict, as both depend on Taiwanese-produced semiconductor devices.
"China has essentially been cast out when it comes to chips. It's been told that you're not going to be able to access Western technology. You're not going to be able to even access Western capital," Prakash said. "Your companies are not going to be able to access Western talent. You're going to have to go at it on your own."
And that's where China is right now in terms of spending billions of dollars in Shanghai-based chipmaker Semiconductor Manufacturing International Corporation (SMIC), in terms of hiring massive amounts of talent from the Taiwan-based TSMC, the world's largest manufacturer of chips, in terms of trying to horde chips, he said.
"That's because China is not at a point where it can manufacture the same sophistication of chips that the U.S. can," Prakash said. "They're behind in that respect. And so now this tug of war is taking place."
China is spending heavily because it used to import a lot of chips but now wants to be self-sufficient, said Gaurav Gupta, a Gartner Inc. analyst. And suddenly because of national security reasons the European Union (EU) and the U.S. want to ensure that they are not dependent on China or other parts of Asia that are close to China because there could be tension.
"Taiwan is a big hub for semiconductors but it's sort of close to China, so they don't like this concept of Asia dominating the semiconductor capacity in terms of the chips, which are being fabricated over there," Gupta said.
The Entity List
Last year, the U.S. put SMIC on the Entity List, its trade blacklist – Huawei was placed on the Entity List in 2019 – after the federal government accused SMIC of acting against the national security or foreign policy interests of the United States as a result of having ties to the Chinese military. SMIC has denied this claim.
"This meant that basically nobody could do business with them and the U.S. equipment companies cannot send equipment or software to them," Gupta said. Consequently, U.S. customers needed to order from SMIC competitors, such as TSMC.
And as the U.S. and China clash, the entire semiconductor industry is almost being restricted in who it can sell to and who it can hire, according to Prakash.
"In supply chains, you have a quad grouping of nations — the U.S., India, Australia, Japan– essentially trying to create China-free supply chains for rare earth minerals," he said. "So the semiconductor industry has been caught in the crosshairs of geopolitics."
There is a time when demand for processors is going to be even greater than it is today and China is going to protect the needs of its market before the rest of the world, said Tim Bajarin, an analyst and president at Creative Strategies Inc.
"The bottom line is, China's far behind. They could, in one fell swoop, pick up TSMC. Everybody would be against it and they would fight it," he said. "But if you take that to a potential conclusion, should China bring Taiwan over and decide to nationalize TSMC . . . then China could have more influence on where those chips go. Which is why TSMC and Samsung, even though they're Korean, have decided to put new processor [fabrication plants] in the U.S. Samsung's putting one in Austin and TSMC is putting one in Phoenix."
The Impact on IoT
And the geopolitics of semiconductors will likely have a major impact on the Internet of Things, according to Bajarin.
"There are two things here. First the Internet of Things itself still requires a backbone, so the telecom/wireless layer," he said. "But to receive those signals and translate them into computer code, that's where you have to have a processor."
And that processor could be everything from a high-end processor that's used, for example, in servers, PC workstations, portable computers, smartphones, all the way down to smart IoT devices where the IoT devices actually have intelligence in them, according to Bajarin.
"Where this becomes an issue, and will increase dramatically over the next 10 years, is that now we're making hundreds of billions of chips per year and the demand is in the hundreds of billions," he said. "When you move to IoT and smart edge devices, you start hitting into the trillion chips needed per year."
And that's the greater fear, Bajarin said.
"Even with the existing [semiconductor fabrication plants] today, we're going to have trouble meeting the demand for the hundreds of billions of chips," he said. "You add the expansion of smart cities, smart streets, smart traffic lights, smart sensors in roads, smart sensors and IoT devices in every line of manufacturing and that's where you're looking at potentially a market that needs at least a trillion chips in the future on a yearly basis."
To deal with the shortage of chips, President Joe Biden has introduced the CHIPS Act that would allocate $50 million to boost semiconductor manufacturing in the U.S., Bajarin said. And the European Union is working on something similar to create an investment fund for helping some of the semiconductor companies build semiconductor plants somewhere in the EU, he said.
"The geopolitical climate is forcing areas like the U.S. and EU to focus on bringing back semiconductor manufacturing into their regions to protect against semiconductor nationalism in the future," he said.
But it won't happen anytime soon, Bajarin said.
"For example, from the time you start designing a semiconductor [fabrication plant] to the time it is able to actually produce processors, it's a three-to-four-year process," he said. "That doesn't happen overnight."
TSMC just broke ground for its semiconductor fabrication plant in Phoenix in January, so that plant probably won't be fully operational until mid- to late 2023, he said. And Samsung's fabrication plant in Austin won't be able to deliver first-gen silicon processors until late 2022 to early 2023, according to Bajarin.
"So you still have about one and a half to two years where you're going to see it very tight," he said. "And it's going to restrict, especially in the IoT area, how many IoT-level processors can be made."
Sign Up for the Newsletter
The latest IoT news, insights & real-life use cases...delivered to your inbox
You May Also Like
---