Persistent Pandemic Heightens Need for Supply Chain Data Transparency
Persistent Pandemic Heightens Need for Supply Chain Data Transparency
As COVID-19 continues to rip through society and the economy, supply chains have turned to control tower technology and digital twins to gain better insight.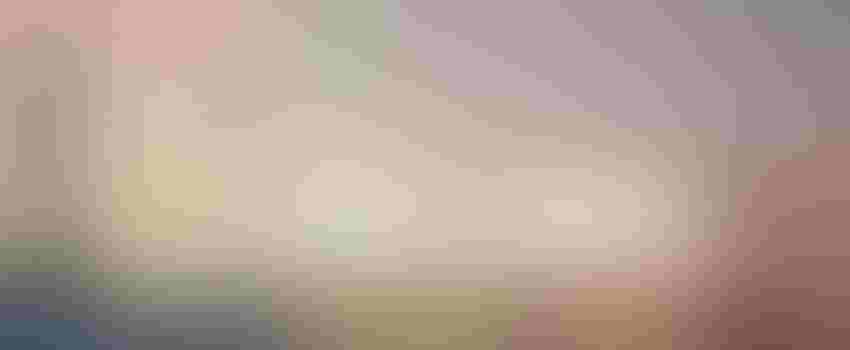 As the coronavirus pandemic continues to have devastating impact on society and the economy, supply chains have been dramatically – even irrevocably – affected.
In early 2020, as supply chains began to suffer from product shortages, shipping delays and diminished workforces on factory floors because of social distancing requirements, supply chain managers had to address the dysfunction in the supply chain without increasing costs – such as by holding additional inventory or building new regional facilities.
"With COVID, there were fewer people that were able to staff these supply chain processes – fewer people were standing on the inventory floor to see what products were there, fewer people were part of the warehouse management process, fewer folks in the yard to unload – folks couldn't be there. Lots of weaknesses in the 'traditional supply chain' came out."
With these dramatic changes, 57% of supply chains faced a 25% or greater reduction in operations, according to Infosys Consulting.
As a result, many supply chain managers have turned to a digital toolkit to get better supply chain data insight.
Two principal tools include supply chain control tower technology, or central hubs that capture a variety of processes in the supply chain driven by AI-driven recommendations, as well as digital twin modeling of the supply chain, which replicates assets and processes in the supply chain, to increase productivity, reduce costs and get better insight into the stopgaps in today's erratic supply, demand and logistics.
<<<<<<<<<<<<<<<<<<<<<<<<<<<<<<<<<<<<<<<<<
Register for IoT World 2021 here.
<<<<<<<<<<<<<<<<<<<<<<<<<<<<<<<<<<<<<<<<<<<<<
Challenges to the Traditional Supply Chain
According to experts, digitization has become the central means to address this supply chain dysfunction.
"The traditional linear supply chain model is transforming into digital supply networks (DSNs), where functional silos are broken down and organizations become connected to their complete supply network to enable end-to-end visibility, collaboration, agility and optimization," wrote Jim Kilpatrick of Deloitte.
According to a July report by McKinsey & Co., "Resetting Supply Chains for the Next Normal," 93% of respondents to a survey of 60 senior supply chain executives planned to increase resilience in their supply chain – often through a combination of new sourcing strategies, increased focus on supply chain analytics and upskilling of existing workforces.
Further, 85% of respondents to the survey said that they struggled with inefficient technologies in the supply chain, and 60% said that they planned to implement advanced analytics to better understand their supply chains.
"Companies are going through a hard look at their operations and their supply chain," said George Bailey, executive director and chief research officer at the Digital Supply Chain Institute (DSCI). "Companies are not going to win with higher costs in their operations – more inventory, more warehouses and so on. Automation and process change are even more important than ever," he said.
Developing Data-Driven Supply Chains
Understanding the dynamics of the supply chain – and getting meaningful supply chain data – is a mammoth task, though.
Supply chain managers need insight into availability of their products as well as suppliers' inventory and the logistics of getting supplier materials to the warehouse. They also need to understand various production processes on the shop floor – how long it takes to produce items, whether certain equipment needs maintenance, and more – as well as the logistics of shipping products to customers.
As a result, companies now strive to be more data driven to understand their supply chain operations – whether that's to count inventory, to locate trucks on the road or to find an alternate supplier for a part if another supplier is out of stock.
Control tower technology provides a centralized console through which companies can start to get a handle on the various assets and processes. It can also help digest various data points using machine learning and provide recommendations for the best action in the face of unforeseen circumstances, such as a hurricane. During Hurricane Katrina, for example, control tower technology helped providers reroute shipments to unaffected areas of the country.
According to another recent McKinsey & Co. study, greater visibility into the various happenings that make up the supply chain is increasingly important: 39% of respondents to a survey (among Asian manufacturers) have implemented a nerve center, or control tower, approach to increase end-to-end supply chain transparency.
Challenges to Integrating Supply Chain Data
At the same time, control tower technology requires a good deal of upfront work.
Companies with far-flung, poorly integrated data or poor-quality data face a challenge, for example. These enterprises have to spend a fair amount of time integrating older, legacy systems and data with newer systems. Data may need to be translated and massaged before it can be successfully integrated and consolidated.
"Very old-school systems – legacy ERP and inventory systems – and you're overlaying that with more real-time, insight-oriented systems: fleet management and track-and-trace systems," Pelino said. "You're bridging legacy systems with new connected IoT-enabled systems. To provide that set of recommendations, you have to translate and integrate that data."
Cultural shifts are also required. Given the effort required to bring supply chain processes and data together, companies may shortcut or opt out of the integration efforts.
Further, many companies have taken a "if it's not broken, let's not fix it" approach, Pelino said. At the same time, Pelino said, many companies came to recognize the various gaps in their data insight as a result of the supply chain delays and dysfunction during the pandemic. While they may not have viewed change as important prior, they came to see control tower technology, data integration and data insight as mission critical following.
Pairing Digital Twin Technology with Supply Chain Analytics
Another tool that helps wrangle supply chains under control is digital twin technology to evaluate risks and threats to supply chains.
A digital twin is a virtual replica of assets and processes in the real world. For supply chains, a digital twin often represents hundreds of assets, warehouses and logistics factors to capture how goods move from a manufacturer to a customer. Digital twins have gained ground as a way to manage risks such as extreme weather, power outages and, more recently, pandemics like COVID-19.
"Digital twins are helping [companies] do that what-if analyses with a digital twin overlay to get very efficient, to get very granular on [risks]," Pelino said.
Digital twins may still be in their infancy or not fully representative of all supply chain processes today. But even if still aspirational, some companies have used them to good effect.
Companies such as Bridgestone Corp., a tire manufacturer, use digital twins to extend tire life. The company can create a digital twin that reflects factors such as load, speed, road conditions and driving behavior.
Bridgestone uses digital twins alongside other analytics tools to better understand and simulate tire wear and tear. The company uses digital twin technology in tandem with other big data initiatives as well.
"While analytics plays a major role, it only augments the digital twin," said Hans Dorfi, director of digital engineering, in a Deloitte report on digital twin technology. "The digital twin is able to capture the multidimensional performance envelope of tires and can also be applied to product in development, where no data is yet available."
According to a Juniper Research study, the global market for digital twin technology is expected to increase 17% in 2021, to reach $12.7 billion.
At the same time, the replication of physical assets and processes is challenging – particularly when there are numerous legacy systems and data coming from various sources, whether they are connected IoT sensors, ERP systems or other applications. Their data may be of poor quality or difficult to integrate with newer real-time and IoT-enabled systems, Forrester's Pelino said.
"Digital twins are only as valuable as the quality of data that enters the platform," Juniper Research co-author Nick Maynard concluded.
Indeed, only a small segment of enterprises uses digital twin technology. A Gartner study on IoT implementation indicated that 13% of companies working with IoT projects already had digital twins, while another 62% were working toward their implementation.
Finally, digital twin technology can present another attack vector for spurious activity.
"The attack surface has been extended," Pelino said. "Now that I'm connecting that supply chain – those assets, those vehicles – for someone who wants to do something bad, there are more places."
Sign Up for the Newsletter
The latest IoT news, insights & real-life use cases...delivered to your inbox
You May Also Like
---