Telehealth Providers Should Move Beyond Teleconferencing
Telehealth Providers Should Move Beyond Teleconferencing
Many telehealth providers have limited experience with the technology.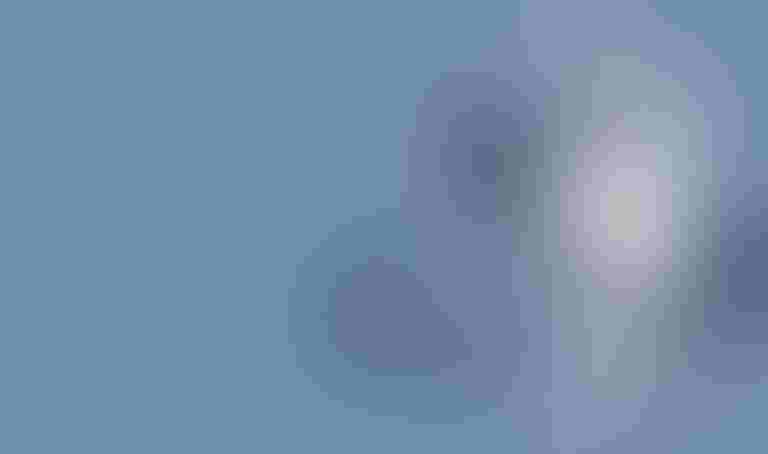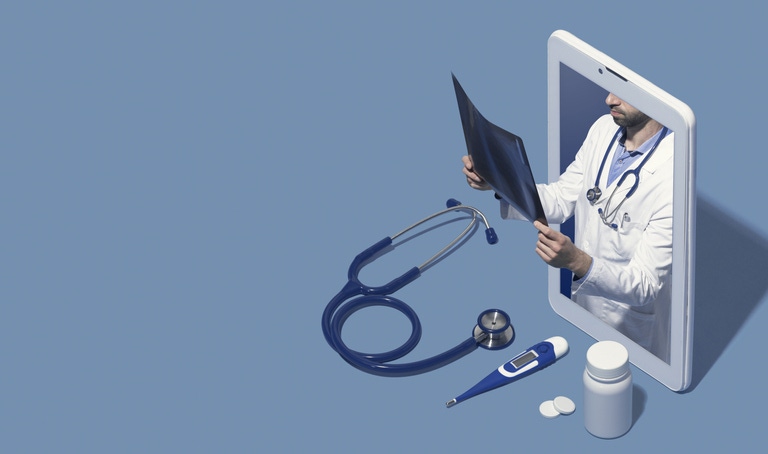 Key takeaways from this article:
Telehealth is quickly gaining traction, but health care providers have merely scratched the surface of its potential. 

Remote patient monitoring could be a powerful tool in tracking disease spread, including COVID-19. 

Driving further advances in remote care will likely require further shifts to telehealth providers' incentives.
Concepts like telehealth and digital health have been popular for years but arguably haven't driven substantial change. While health care costs in the U.S. increased by one-third from 2010 to 2018, life expectancy held steady. Some argue the rate of health care innovation has slowed in recent decades.
COVID-19, however, has already driven one of the largest health care reassessments in years. But it is still too early to tell if the crisis will drive overarching transformation or isolated shifts in areas such as telehealth.
[IoT World, North America's largest IoT event, is going virtual August 11-13 with a three-day virtual experience putting IoT, AI, 5G and edge into action across industry verticals. Register today]
Much of the recent surge in the U.S. relates to a relaxation of Health Insurance Portability and Accountability Act privacy restrictions concerning popular video chat software. "In essence, the main thing telehealth has done is replace an in-person visit with a video visit," said Bill Betten, president of the consultancy Betten Systems Solutions. "The real issue is how to use telehealth to include more remote monitoring of patients."
Factors Driving Remote Care
Basic telehealth capabilities have existed for decades, but only recently has the technology become pervasive. As hospital administrators across the U.S. braced for an influx of coronavirus cases, "virtual and remote care took off," said Ralph Gonzales, MD, chief innovation officer of UCSF Health in a webinar. By mid-April, telehealth interactions constituted nearly 30% of ambulatory care visits in the U.S. Until recently, fewer than 10% of U.S. adults had a telehealth visit, according to a Rand Corp. senior policy researcher quoted in the Washington Post. 
One of the chief barriers for telehealth providers has been the lack of comprehensive financial support from the federal government and insurers. The situation is steadily improving. "Before, Medicare was not paying for telehealth visits. They are now," Gonzales said. And next year, the agency plans to expand telehealth access for seniors.
Though telehealth coverage has expanded throughout the U.S. amidst coronavirus stay-at-home orders, it is not yet clear the degree to which private insurers will cover telehealth in the long term.
Telemedicine does have potential cost benefits, however, which can be more than 30% less in the home than a hospital, according to the Commonwealth Fund. A Johns Hopkins study also found that the mean length of stay was shorter by one-third in a study involving elderly patients.
Infection Dynamics Could Accelerate Virtual Care  
The high toll of the novel coronavirus in traditional medical environments could drive telehealth adoption. Before the coronavirus crisis struck, the prevalence of hospital-acquired infections drove remote care for vulnerable patients. And while short-term shortages in protective equipment played a role in the disease spread among health care workers, hopes are fading that the coronavirus will soon disappear.
Controlling the spread of coronavirus requires expanded testing capacity. "Ideally, there would be a way to do [COVID-19] testing at home," said Stuart Karten, founder and president of Karten Design.
Wearable devices could eventually play a role in tracking viral outbreaks. A pair of Scripps Research studies found standard wearable devices can detect elevated resting heart rate — a sign of influenza-like illness. A study at West Virginia University involving a smart ring found that biometric data merged with other signals can predict the presence of the disease days before symptoms occur. Remote monitoring of respiratory signals could also play a vital role in countries with numerous coronavirus cases, while helping minimize clinicians' exposure to the virus. 
Telehealth Infrastructure Questions Persist
At present, however, a minority of hospitals and clinics have telehealth experience. Less than one-quarter of U.S. health care organizations had a virtual care program in January 2020, according to Forrester.
While demand for virtual care is swiftly growing now, the high costs of treating COVID-19 patients has dried up funding for new technology investments.
Another challenge is the siloed nature of health care data. "Data portability is still an issue," Betten said. "A given health care system wants to keep you — and your data — in their environment."
Telehealth-based remote monitoring demands greater data flexibility, potentially integrating data gathered inside and outside various medical environments to create a patient's health metrics with high resolution. That promise, however, poses privacy concerns.
"When a health care provider stores your data, it represents a massive liability for them," said Zulfikar Ramzan, chief technology officer at RSA. "If somebody were to compromise their systems and steal your health data, your provider would now be potentially liable for failing to provide adequate data protection." While the coronavirus epidemic has relaxed data protection safeguards, data protections in health care are stringent. Fines for breaching HIPAA can reach $1.5 million and criminal penalties are also possible.
Lagging broadband infrastructure in many rural areas in the U.S. is another telehealth worry. Physicians are underrepresented in rural areas, where patients are more likely to suffer from health ailments and travel long distances to access health care, according to the Department of Health and Human Services. Yet the bulk of telehealth users have been concentrated in urban areas.
While the surge in interest in consumer-focused digital health devices has commoditized tracking of several health metrics, experts believe further progress is needed. "We still today manage patients with acute illness using vital signs and algorithms developed 50 years ago," said Xiao Hu, Ph.D., professor at Duke University in a webinar. "We use binary cutoffs for blood pressure, heart rate, oxygen saturation and algorithms that are very simplistic, given what we can do with computational science."
Imprecise patient monitoring leads to alarm fatigue, which plagues hospitals across the world. A study at the University of California, San Francisco found that there were 2.5 million alarms in the intensive care unit in March 2013. That equals one alarm every 90 seconds. "Alarms are still a design challenge for many medical devices," Betten acknowledged. The promise of bringing extensive vital sign monitoring to home environments is "worrisome" without better data practices, Hu said.
A Bright Long-Term Forecast for Virtual Health Care?
While COVID-19 could drive long-lasting health care change, it may still be too early to gauge the scope of that transformation. In the short term, telemedicine could parallel remote-working trends, Betten said. Both have seen a short-term surge that could mark the beginning of a long-term trend.
According to Karten, the prospect of a virtual clinic in patients' homes holds tremendous promise in the long run. For one thing, such infrastructure could enable health care to be increasingly proactive. Traditional health care is based on episodic data, often emerging after a patient has a medical complaint. 
But building the necessary infrastructure to support remote health care at scale will be expensive, and regulatory hurdles could chip away at telehealth's cost-saving promise.
The broad reassessment of telehealth, which could ultimately save lives, is one of COVID-19's silver linings. "Telehealth's slow adoption in the past was not based on technology, but much more on business and societal factors," Betten said. "It may be that COVID-19 is enough to force change."
Sign Up for the Newsletter
The latest IoT news, insights & real-life use cases...delivered to your inbox
You May Also Like
---