Mobile World Congress Roundup: Volvo, Ericsson, AWS, Cisco and More
Mobile World Congress Roundup: Volvo, Ericsson, AWS, Cisco and More
A look at some of the latest IoT innovations on display at  Mobile World Congress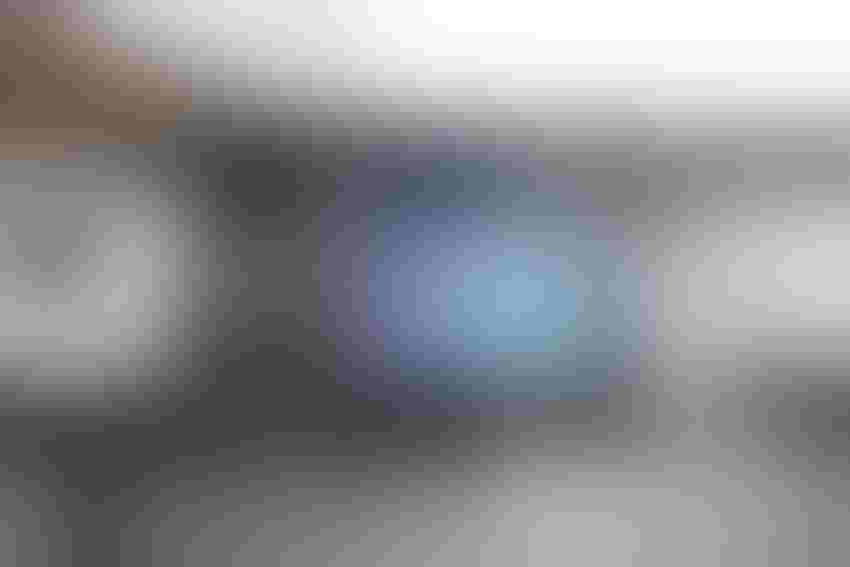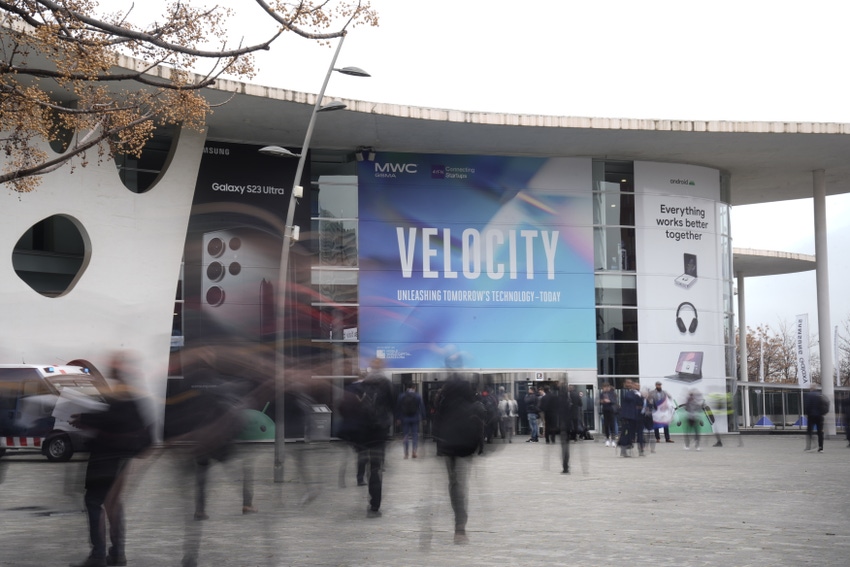 Mobile World Congress (MWC) 2023 marked the event's full return since the pandemic, with tens of thousands of attendees from more than 200 countries showcasing the latest innovations in consumer and enterprise technologies. 
Telecom technologies made up the majority of products on display, with updates in 5G and 6G networks as well as cloud services, though sustainability and climate technology also saw some emphasis. 
Here are some of the highlights from this year's show.
Swisscom, Ericsson, AWS Collaborate on Hybrid Cloud
Swisscom, Ericsson and Amazon Web Services (AWS) have announced a new proof-of-concept study investigating the deployment of Ericsson's 5G core on AWS.  
The study will examine use cases that combine hybrid and public cloud, looking in particular at the benefits its flexibility can bring to customers in instances when full network capacity is not consistently needed. 
"By bringing the Ericsson 5G Core onto AWS we will substantially change the way our networks will be built and operated," said Mark Düsener, Swisscom's EVP. "The elasticity of the cloud in combination with a new magnitude in automatization will support us in delivering even better quality more efficiently over time. In order to shape this new concept, we as Swisscom believe strategic and deep partnerships like the ones we have with Ericsson and AWS are the key for success."
"With this move, Swisscom is opening the door to cloud-native networks, delivering full automation and elasticity at scale, with the ability to innovate faster and make 5G impactful to their customers," said Fabio Cerone, AWS general manager.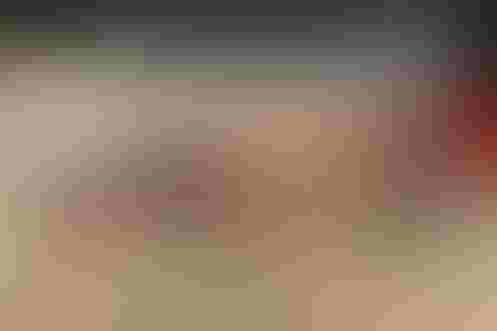 AiDEN Automotive Vehicle Communication Service, AiDEN Hub
AiDEN Automotive's vehicle communication service, AiDEN Hub, was available for demonstration at MWC.
Initially announced at the end of February, the bi-directional communication service is designed to enable real-time communication and services between vehicles, regardless of brand, infrastructure and service providers. 
Visitors at MWC were able to test drive a Lync&Co AiDEN-enabled car to see the system in action.
"Different car brands cannot talk to other car brands, cities can't talk to cars, insurance companies can't talk to cars, and most communication to vehicles is one-way – the industry's current infrastructure is too slow and fragmented, and everyone does it differently," said Niclas Gyllenram, AiDEN Automotive's CEO. "We knew it was possible to create a world where your vehicle anticipates your every need, delivering tailored services to you in an instant while at the same time providing a platform for OEMs and service providers to create added value for drivers, while also creating new revenue streams. It's a win-win-win for everyone."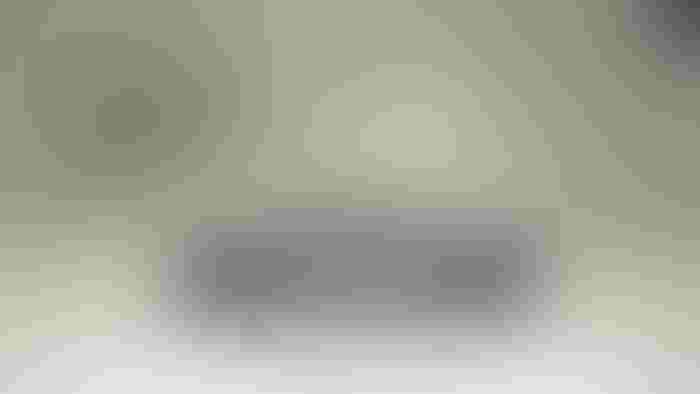 Volkswagen Group Announces Rollout of In-Car Digital Experience
Software company Cariad is launching a new "digital in-car experience" for Volkswagen Group cars, with Audi set to be the first company to implement the service.
The in-car ecosystem supports the integration of services from partners including Spotify, Tik Tok, Yelp, Cisco's Webex and smart home platform Home Assistant, into the car's infotainment system. Volkswagen Group brands will also integrate their own apps, such as online traffic light information or navigation services.
"We will take the in-car experience to the next level – by integrating the digital world of the Volkswagen Group's customers seamlessly into the car," said Dirk Hilgenberg, Cariad's CEO.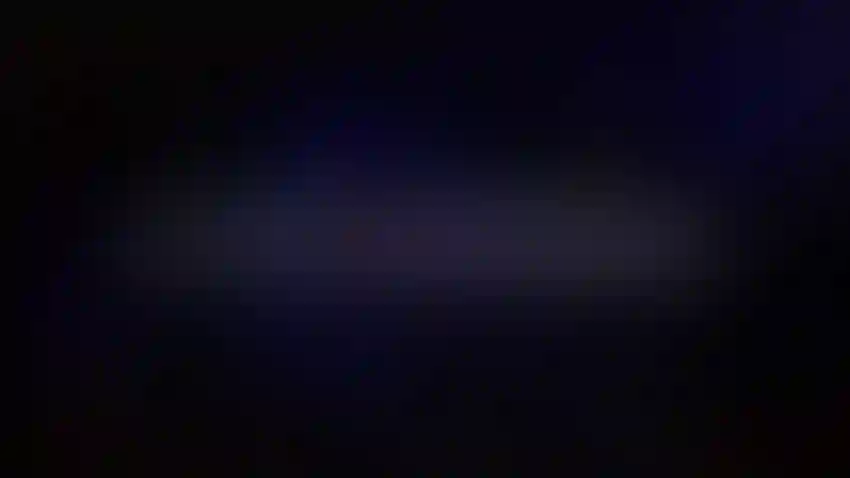 Deloitte, Vatom Unveil Immersive Experience Platform
Deloitte showcased a new immersive experience platform at MWC, developed alongside Vatom. The virtual space is designed to allow businesses to digitize aspects of day-to-day operations and includes an integrated digital wallet for offering loyalty points, point-of-sale redemption and more.
Deloitte created its own experience, "Mirror World" using the platform to demonstrate its capabilities to event visitors. The Mirror World experience features an interactive 3D "clubhouse" for sports fans, digital twins and simulations of factories, as well as an interactive learning experience for employees.
"We're incredibly excited to build upon the rapid advancements in spatial computing and artificial intelligence to create meaningful immersive experiences for global audiences," said Michael Stephan, Deloitte's  U.S. human capital leader. "We invite attendees at Mobile World Congress, both virtually and in-person, to experience Deloitte Unlimited Reality practice's 'Mirror World' and learn more about how these metaverse applications can impact their customers, operations and workforces."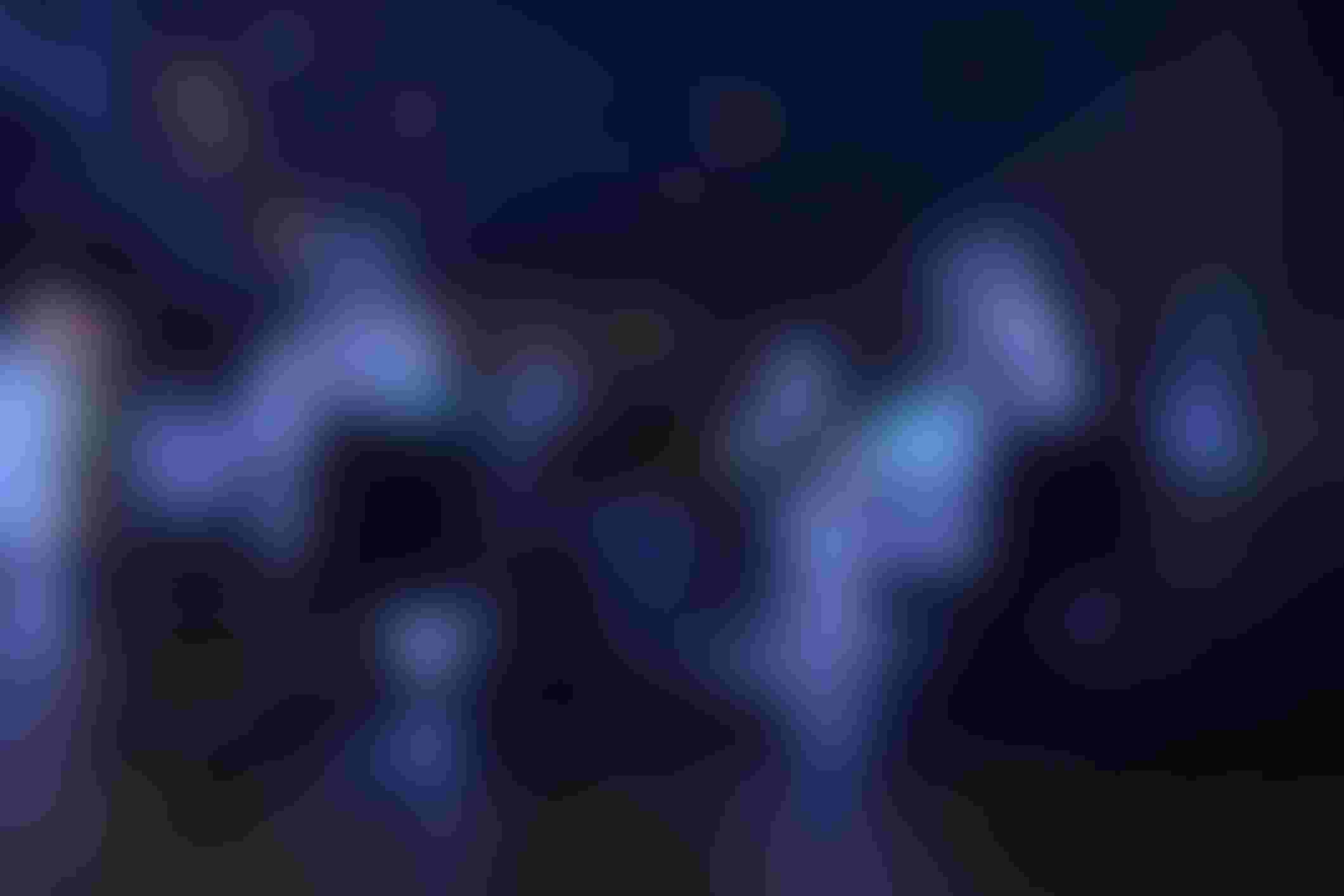 Teledyne FLIR Showcases Thermal-Enabled Smart Building Sensor
Teledyne FLIR unveiled its new smart building sensor at MWC, designed to monitor room occupancy using thermal imaging. 
The smart building sensor is fitted with the Lepton thermal micro camera module and is used to monitor building occupancy, assist with asset management, manage people flow, and help reduce energy and operational costs.
"Teledyne FLIR is providing its ecosystem collaborators with significant improvements in functionality and design, offering half a century of thermal engineering expertise to help extract even more value from the highest-volume selling thermal camera of all time, the Lepton," said Mike Walters, Teledyne FLIR's vice president. 
It joins the release of two new mobile phone models in the Thermal by FLIR product line.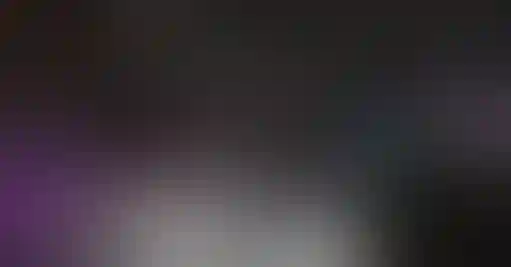 VMware Announces 5G Innovations to Modernize CSP Networks
VMware showcased several of its new 5G innovations at MWC, including its Service Management and Orchestration framework for automating radio access networks, and its Telco Cloud platform designed to offer "telco-grade intelligent networking and lateral security capabilities."
VMware also announced the availability of security features such as distributed firewall and distributed intrusion detection and prevention, in addition to energy efficiency use cases for 4G/5G balancing needs.
"We're announcing innovations to help our customers with their transformation efforts by delivering multi-cloud solutions for service providers and enhanced networking and security capabilities to support the needs at the edge," said Sanjay Uppal, VMware's SVP.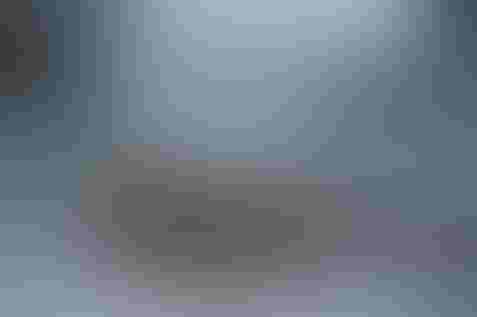 Qualcomm, Schneider Electric Develop 5G-Enabled Automated Hoisting System
Qualcomm has announced a collaboration with Schneider Electric and Capgemini to develop a 5G-enabled hoisting system.
The wireless solution is designed to automate hoisting services and deploy 5G technology to power the system's video cameras for monitoring and remote operation. The design is set to be developed and initially deployed at Schneider Electric's hoisting lab in Grenoble, France.
The company said in a statement that the solution "demonstrates how it can simplify and optimize digital technology deployment at scale across industrial sites — from steel plants to ports."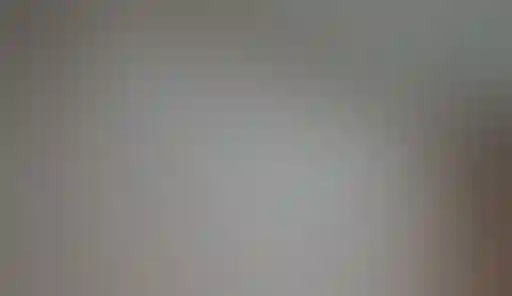 Cisco Unveils 5G Tech, Mercedes-Benz Partnership
Cisco announced several new wireless cloud and IoT connectivity products at MWC, as well as several new partnerships to accelerate 5G deployment with companies including Qualcomm, Intel and T-Mobile.
Among the products on display was Cisco's Mobility Services platform for advanced mobile IoT use cases, its Meraki MG51 and MG51E 5G Gateways for business internet, and Wi-Fi6E-ready products. 
The company also announced a new partnership with Mercedes-Benz to add its Webex conferencing tools to the vehicle's dashboard, creating a "mobile office" that will equip the next generation of Mercedes-Benz E Class vehicles with Wi-Fi and cellular data connection, as well as features including automatic transcription and content-sharing features.
Cisco has also expanded several projects to accelerate 5G enterprise adoption across sectors. These include integrating Cisco's Meraki 5G gateways alongside T-Mobile to deliver scalable connectivity for businesses, as well as collaborating with Intel to build Global 5G Innovation Centers testing 5G applications and use cases.
Cisco is also joining forces with Qualcomm to "simplify the automation, management, and orchestration of multi-vendor RAN systems."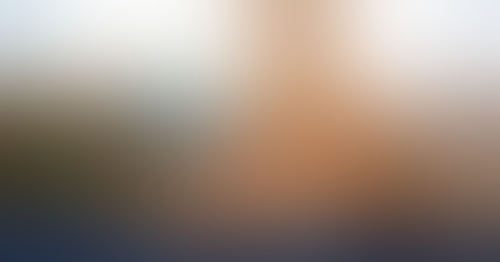 Microsoft Announces Expanded Telco Offerings
Microsoft announced several new cloud tools expanding its telco offerings at MWC. 
The announcement includes two new AIOps services: Azure Operator Insights and Azure Operator Service Manager. The former delivers insights for "operator-specific workloads" on the health of telecom networks, while the latter provides "seamless management" of services across hybrid cloud sites.
Microsoft is also launching its new generation hybrid cloud platform Azure Operator Nexus, as well as its Azure Programmable Connectivity interface that is compatible with partners including AT&T, Deutsche Telekom, T-Mobile, Rogers, Telefonica, and Singtel. 
Finally, Microsoft made its Azure Communications Gateway, a service for connecting fixed and mobile networks to Teams, generally available.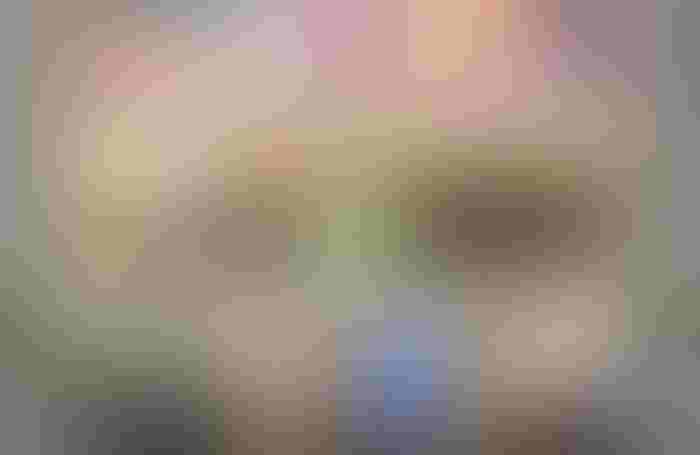 Oysterable Unveils Lalaloop AIoT Smart Resource Circulation Solution 
Oysterable, a smart recycling Korean startup, unveiled its AIoT smart resource circulation solution, Lalaloop, at MWC. 
The automated system is pitched by the company as a "Reverse Vending Machine" (RVM), designed to collect and manage recyclable materials and offer rewards to people to incentivize waste reduction. The system also offers a tracking system for the entire life cycle of resources, from manufacturing to distribution, including its carbon emissions. The data generated can then be used by individuals and companies able to trade carbon credits. 
This ID tag can be applied in various forms, such as a QR, Barcode, or Digital watermark.
"We hope that the AIoT smart resource circulation solution Lalaloop will encourage citizens to practice recycling and reuse in a more enjoyable and convenient way," said Tae-Goan Bae, Oysterable's CEO. "As a leading AIoT resource circulation company, Oysterable will continue to contribute to global carbon neutrality with citizens with innovative and convenient technologies."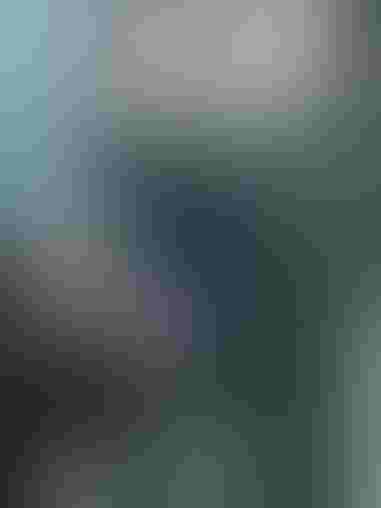 Tech Mahindra Launches Remote Network Monitoring Service 
Tech Mahindra, a digital transformation provider, launched a new remote real-time network monitoring and smart device, Sandstorm, at MWC. The new device allows service providers to remotely measure customer experiences on any device, including smartphones, tablets, VR headsets, smart TVs, and even connected cars.  
Using Tech Mahindra's automation platform to test and deploy applications and devices, Sandstorm allows users to understand how various apps are interacting with the network across geographies in real time. 
"The launch of Sandstorm will revolutionize the way telcos and enterprises monitor and assure their network and devices," said Rohit Madhok, Tech Mahindra, global head of digital engineering services. "Sandstorm's intuitive design interface and easy-to-use tools will enable our customers to quickly set up, run applications and gain valuable insights that were previously unattainable remotely and in real-time." 

Flywallet Launches Biometric Wearable 
Digital wearables platform Flywallet showcased its new wearable device, dubbed Keyble, that uses biometric authentication to connect to payment, health monitoring, insurance and mobility services.
According to the company, Keyble offers a "Biometric Wearable Platform as a Service" model that allows contributing partners to deliver their services directly to a wearer.
"After the global launch at CES 2023, we are very proud to present Keyble at MWC 2023," said Lorenzo Frollini, Flywallet's CEO. "The world is changing and digital is merging with physical, thanks to an increasing network of hyper-connected touchpoints: smartphones, IoT sensors, wearables.
"Proving seamless digital identity will be crucial to guarantee both accessibility and security: for this reason, we need biometrics – the simplest way to authenticate ourselves – combined with secure elements and systems such as Flywallet platform and Keyble."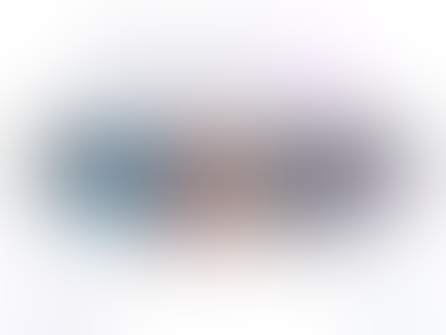 OneLayer Integrates With Anterix Platform for Grid Modernization 
OneLayer, a 5G network provider for enterprises, has completed an integration with Anterix to develop private wireless broadband networks for utilities and critical infrastructure. The resulting platform is intended to help utilities and enterprise customers modernize their grids by providing reliable and consistent network coverage.
As utility networks are connected to a wide array of endpoints, they are often vulnerable to cybersecurity threats. Being able to rapidly identify and mitigate risks with the associated data and enterprise networks is crucial for maintaining enterprise cybersecurity.
OneLayer will deliver security capabilities and operational intelligence to customers deploying or considering private broadband networks. The company also uses fingerprinting to identify all devices connected to the network, enforce policy rules and segment the network.
"Utility companies are leaders when it comes to adopting private mobile networks and when it comes to security, utilities can't compromise," said Dave Mor, OneLayer's CEO.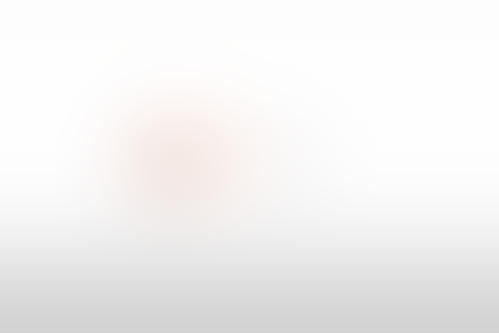 Arctic Semiconductor Introduces Universal Small Cell Infrastructure Platform for 5G Networks
Arctic Semiconductor announced that its new radio frequency (RF) transceiver, IceWings, is being used to power a new universal 5G small cell infrastructure platform from Compal Electronics. 
The companies say the open ecosystem small cell platform is the first of its kind and is a game changer in 5G infrastructure.
"The introduction of this universal small cell platform is a pivotal point in 5G infrastructure development, allowing 5G coverage to scale anywhere and everywhere at an exponentially faster pace," said Vahid Toosi, Arctic Semiconductor's CEO. 
"The IceWings design allows us to build a more compact, reliable platform that consumes far less power," said JS Liang, Compal's VP. "Our collaboration with Arctic jointly creates the world's first truly universal small cell infrastructure platform for 5G comprised of best-in-class components capable of supporting product needs of our customers worldwide."

Sign Up for the Newsletter
The latest IoT news, insights & real-life use cases...delivered to your inbox
You May Also Like
---