Microsoft Ignite 2021: Innovation in COVID-19 Era Signals Future Trends
Microsoft Ignite 2021: Innovation in COVID-19 Era Signals Future Trends
At Microsoft Ignite, CEO Satya Nadella laid out the impact of digital transformation during the COVID-19 crisis and five trends –driven by the cloud -- that will define the future.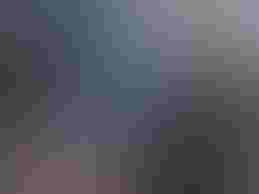 At the Microsoft Ignite conference this week, the technology giant signaled that COVID-19 had ushered in a new era of digitization that will define future technology innovation.
Microsoft CEO Satya Nadella discussed key trends that would make their imprint on technology innovation in the future and the impact of these trends on a fragile world.
COVID-19 provided the definitive moment for numerous industries to digitize – for workplaces to support remote working, for digital health in remote areas and for digital twins in manufacturing, Nadella said.. These technologies helped enable social distancing in key environments and helped stem the tide of COVID-19.
"The past year has brought the most significant change to our society and our economy in modern history," he said.
"The cloud has been key to not only adapt but innovate. We witnessed a second wave of digital transformation sweeping every company in every industry … that were accelerating their digital initiatives to build resilience and transform. I even shudder to think where we would be but for [the work of technologists]," Nadella said.
Data suggests that enterprises, and individuals, saw technology as a key haven to navigate the COVID-19 crisis with resilience and continuity.
An October McKinsey report indicates that enterprises saw dramatic increases in the use of technology to address challenges. Enterprises cited their top three areas for use of technology during COVID-19: improving workplace collaboration, addressing customer demand and aiding in operational efficiency.
A Pew Research Center survey in April 2020 found that 53% of adults said that the internet was essential during the pandemic. Another 34% describe it as "important, but not essential."
Five Technology Trends to Define the Future – Driven by Cloud Computing
According to Nadella, cloud architecture has fundamentally shaped how we will live and work in the future, and its impact will continue to ricochet as imperatives such as social distancing and mobility continue to define modern life.
Nadella cited five key trends, driven by cloud computing, that he believes will mark the future.
Ubiquitous and decentralized computing. Nadella noted that cloud-to-edge architecture now fuels our need for distributed, but powerful, compute resources to power edge devices and to enable edge analytics. As we march into the future, smartphones, video streaming and digestible data analytics on tablets will define how we live and work. That requires an edge cloud architecture that powers devices, users and the massive amounts of data created.
"Every organization … will require more ubiquitous and more decentralized compute power," Nadella said. "We're going through a radical change in computing architecture – from the materials to semiconductors to the systems, from the cloud to its edge. We are at peak centralized power. The result will be more compute power. As computing becomes more embedded, and as digital and virtual worlds converge, we will require more sovereignty and decentralized control. "
Sovereign data and ambient intelligence. A corollary to such architecture, Nadella said, is the ability to ingest vast volumes of data from wherever we are. While cloud edge enables that architecture, the data must also be secure, digestible and user-friendly for us to work with it in real time.
"The volume, variety and velocity of data will go through explosive growth in the cloud and in particular at the edge, driving that decentralized architecture of compute," Nadella said. "Data will be more private, more sovereign. Data governance … will take on new importance. … Business logic will move from being code that is written to code that is learned from data. "
Empowered creators and communities. Nadella noted that while content is constantly created, it is undisciplined. Content creation has created a barrage that needs to be placed back into balance.
"We need to find a new balance between consumption and creation," Nadella said. In the past, we have experienced "more browsing, more shopping, more binge watching. We believe the next generation will involve technologies that radically democratize creation. … Knowledge workers creating formulas in spreadsheets, developers writing code – this democratization of creation will drive new innovation in end-user computing. "
Expanded economic opportunity for every member of the workforce. Nadella noted the double-edged sword of digitization. While it offers opportunity, it also places the onus on workplaces and employees to develop new skills among the workforce. According to recent data, the pandemic also placed increasing primacy on digital skills. While the number of jobs for the top 25% of earners is now higher than it was before the pandemic, for the bottom quarter – especially in low-wage service-sector work – jobs have decreased by more than 20%.
"We need to create continuous-feedback loops between the workers, skills, learning and credentials that are required for the jobs of tomorrow," Nadella said. "We need to define productivity more broadly. Drive career advancement".
Trust by design. Finally, Nadella acknowledged that while technology innovation can expand the opportunities of major companies, innovation without ethics or trust is foundationless. In order for technology innovation to enable resilience and long-term benefit, it must also be ethical, he argued. "A provider should succeed only when it helps the world around it succeed," Nadella said. "No one wants to build technology that rapidly scales but breaks the world around us. We need to have ethical principles that govern the design of AI." Nadella's fifth principle also supports key IoT best practices, such as building in security by design and zero-trust policies during to ensure resilience.
Sign Up for the Newsletter
The latest IoT news, insights & real-life use cases...delivered to your inbox
You May Also Like
---