Emerging Edge Cloud Architecture Continues to Shake Out
Emerging Edge Cloud Architecture Continues to Shake Out
Edge cloud architecture is going to bring about new capabilities. But as data-intensive functionality comes together at the edge, technologies need to develop, then converge, first.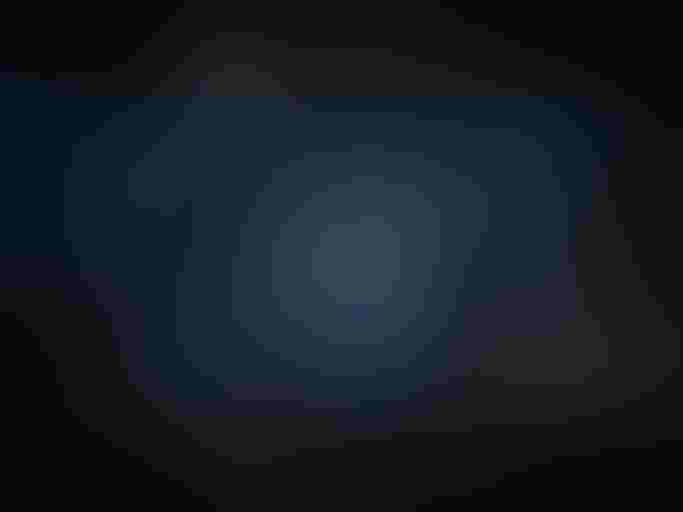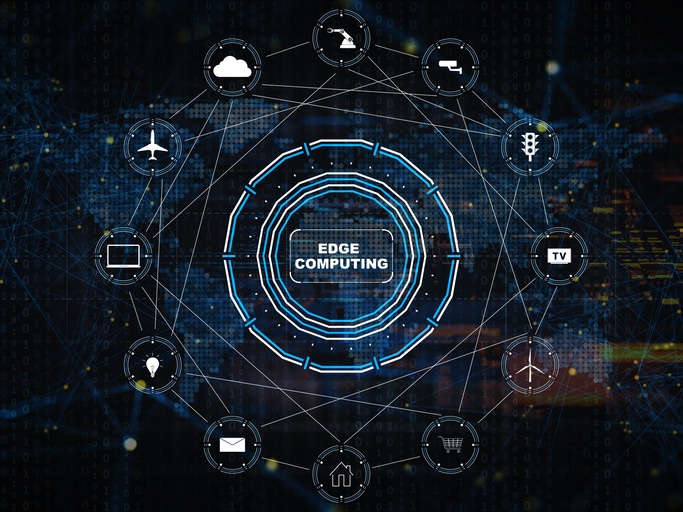 technology and innovation concept
Getty Images
As video streaming, Alexa-type digital assistants and self-driving cars continue to permeate daily life, edge computing architecture has become foundational to enable these tasks.
These data-intensive processes are fueled by a proliferation of Internet of Things (IoT) devices..
According to Statista, there will be 30.9 billion devices by 2025. These devices are becoming increasingly intelligent as well, with more analytics and decision-making capabilities at the device level.
"There are more and more devices that need intelligent capabilities, especially to process AI at the edge," said Aditya Kaul, research director at Omdia.
These devices may be sensors at oil rigs, connected heart monitors or components in a self-driving car.
But edge devices and the tasks they enable, such as autonomous driving and real-time video surveillance create massive amounts of data, requiring compute power, bandwidth and memory close to the users and devices that these resources.
Consider a self-driving car that can traverse a street, sensing the speed of and distance from the cars surrounding it. These kinds of processes take many sensors gathering myriad data points that must be processed in the moment; they cannot travel back to a centralized cloud, as the round trip to the cloud and back creates too much delay for processes that need fractions-of-a-second in reaction time. Autonomous vehicles can't wait the extra fractions of a second for data to travel back and forth to the cloud.
For the past decade, many data-intensive computing processes have required a centralized architecture, such as cloud computing to provide the fire power to complete these tasks.
Today, most IT market watchers say that the next era of computing lies at the distributed edge — bringing compute, storage and network bandwidth closer to the devices that need those resources.
"Keeping AI processing on the edge device circumvents privacy concerns while avoiding the bandwidth, latency, and cost concerns of cloud computing," wrote Omdia in the report "Artificial Intelligence for Edge Devices."
These cost and performance gains have made edge computing architecture the next big trend for AI.
"The edge is becoming to the 2020s what the cloud was to the 2010s: the strategic focus of competition," wrote Omdia in the report "  Edge Computing, 5G, and AI—a New Competitive Space."
Indeed, interest in edge computing has reached critical mass and beyond. According to a recent IBM survey, 91% of respondents expect to deploy edge computing.
IoT Gets Boost From Edge Cloud
Many industry watchers focus on the new intelligent hardware that edge architecture enables –semiconductor chips from the likes of NVIDIA and Intel that bring more intelligence and analytics to the edge, enabling such processes as facial recognition and digital assistants like Alexa autonomous driving and more. These new intelligent chips
But this new competitive terrain does not just reside at the device level , Kaul said, but rather is enabled at the edge. An edge cloud provides the servers, software and networking to enable more data-driven decision making in real time.
"It's very much a hot topic," Kaul said. "Most of the AI edge discussion has been about the device. With edge cloud, we're saying that intelligence will move from the device to a server or appliance close to the device," Kaul said.
<<<<<<<<<<<<<<<
Check out more from Omdia on Edge, 5G and Intelligent Hardware
<<<<<<<<<<<<<<<
Kaul said that there is no single configuration or vendor yet that defines an edge cloud. Today, there are several architectures that support edge processes.
"There is a lot of discussion about how far away that server should be from the device, what should the latency be of that round-trip time, what is the configuration of those servers? Is it a leaner, more power-efficient server device?" Kaul said. "There are a lot of questions, and there are no good answers today."
Edge cloud infrastructure can take many forms. An edge cloud may take the form of a series of "mini-data centers" for a telecom provider, with numerous compact servers residing close-by. But an edge cloud could also consist of a rack of servers that "sit in a closet at a Walmart.
There are a range of possible configurations for edge cloud architecture, Kaul said, and there is no clear choice in terms of vendors or configuration.
Edge Cloud and 5G
New connectivity options, such as 5G wireless connectivity, offer greater capabilities at the edge and for edge clouds. 5G promises up to 100 times greater upload and download speeds and network performance enhancements as well that enable the kinds of data-intensive processes that edge processes require.
Experts say that in the future 5G connectivity will be a clear enabler of edge cloud processes.
"The edge data center is clearly tied to 5G infrastructure rollout. It offers much lower latency to the end device," Kaul said. It offers much lower latency to the edge device, and that gives you additional capabilities, so you don't have to send everything back to a centralized data center," Kaul said.
Admittedly, though, 5G connectivity is still nascent, as many regions of the U.S. and the globe still lack fiber lines and infrastructure to accommodate 5G.
Still, while 5G rollout is incremental, the digital imperatives of COVID-19 may accelerate this 5G reality. The need for connectivity for remote, digital health, for remote working capability and for new mobile capabilities in the field indicate that 5G connectivity, edge architecture and even AI will ultimately enable one another.
"5G … will not only be the protocol that launches a thousand new high-throughput applications and use cases like AVs, it will also drive important new low-bandwidth applications. Put another way, because of the new frequencies opened up by 5G, there will be new opportunities for innovation up and down the spectrum," wrote Ben Yu in VentureBeat.
"Overall edge cloud is the big trends, and we will see more in 2021," Kaul said.
Sign Up for the Newsletter
The latest IoT news, insights & real-life use cases...delivered to your inbox
You May Also Like
---