Digital Health Infrastructure Benefits From Cloud-to-Edge Architecture
Digital Health Infrastructure Benefits From Cloud-to-Edge Architecture
Healthcare providers have availed themselves of cloud-to-edge architecture to enable myriad new capabilities that benefit patients.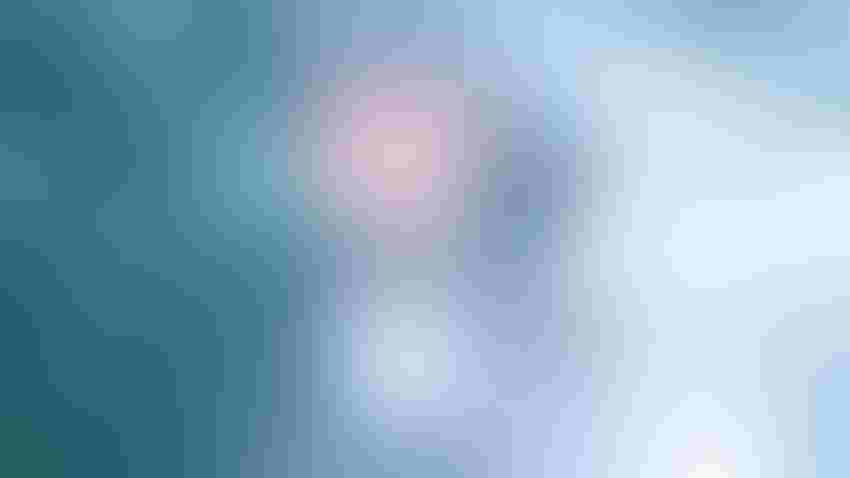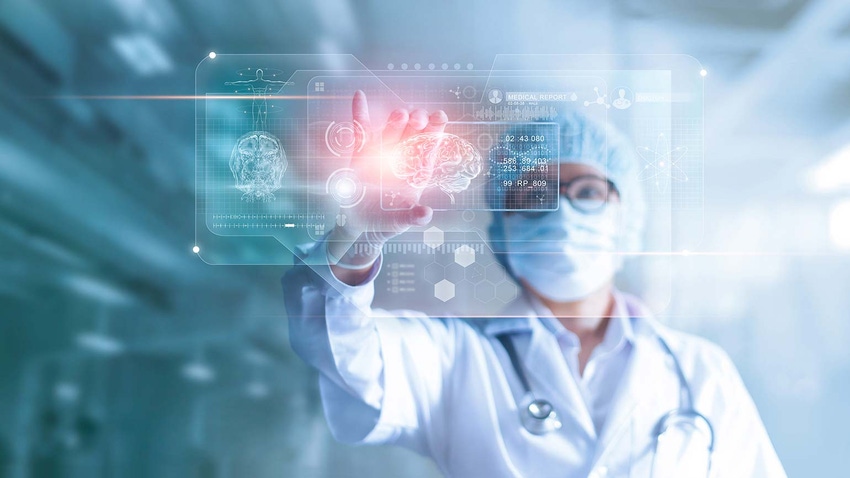 By Christine Parizo
During COVID-19, digital health took off as physical distancing requirements became paramount.
Some providers saw increases in virtual visits in the tens of thousands, other components, including remote patient monitoring  and wearable technology, were becoming more commonplace.
Prior to the advent of the pandemic, 88% of healthcare providers had invested in a remote patient monitoring (RPM) system, which could include blood glucose monitors or oximeters. And by 2022, the number of wearable devices in the U.S. is expected to top 67 million.
But, to make digital health accessible to patients and useful for providers, the right infrastructure and integration with electronic health records (EHRs) are required.
Currently, the digital divide is closing; 83% of U.S. residents in rural areas now have access to broadband service. Less than 10% do not have access to mobile broadband. Edge computing can further bring digital health services to patients by decentralizing data into smaller data centers tailored for specific purposes or populations.
In the Cloud or at the Edge for Digital Health Infrastructure?
Cloud infrastructure is critical for developing apps and connecting patient devices with EHRs. "The traditional source of truth for hospitals are medical records, but that's an extremely small segment of the data versus what the RPM apps and devices are collecting," said Mike McSherry, CEO of Xealth.
But when it comes to the wearables and sensors themselves, edge computing can make it easier to transmit data from wearables and sensors like connected blood glucose monitors, oximeters, weight scales, blood pressure cuffs, or other monitors used by diabetic patients.
According to the Journal of Diabetes Science and Technology, these devices upload to smartphones and tablets, which serve as edge computing hubs. The data is processed on one of these mobile devices, then uploaded to either an edge data center or to a centralized cloud repository for analysis. The disadvantage is that data isn't uploaded in real time if the patient's smartphone or tablet is offline.
Technical knowledge barriers may also impede real-time data synchronization. "If you're expecting the patient to Bluetooth-sync their phone to a device, not everyone is that technically proficient," McSherry noted. More devices are being outfitted with cellular chips to handle data connectivity and authentication, he added. These help ensure that data is uploaded in real time and assist with patient compliance for reimbursement purposes.
That's where edge computing can make a difference. Enabled by 5G, some of the applications for edge computing include closed-loop communications with pacemakers, defibrillators, and even mechanical ventilation systems.
Integration with EHR May Pose Challenges
Most of the integration challenges with EHRs can be overcome with the FHIR application programming interface (API), according to Josh Claman, CEO of Rimidi. The FHIR API is a government-mandated API that allows for data interoperability, which came about as part of the 21st Century Cures Final Act Rule from the Centers for Medicare & Medicaid Services and the Office of the National Coordinator for Health Information Technology.
Yet commercial and practical issues still exist with interoperability and integration. EHR companies "think of the data as their data," Claman said. "They're trying to create a defensive moat around what they do."
Friction points like these should wear away through government regulations and the growing awareness that these partnerships are fruitful for third-party developers of RPM and digital health infrastructure technology and EHR vendors, Claman added.
Active Monitoring in the Clinical Workflow
It's important to note that because there are no one-size-fits-all solutions for patients, doctors and nurses will need to be alerted when metrics are trending in the wrong direction, according to Xealth's McSherry. The workflow will need to be embedded in the EHR, and patients will need to know how to enroll in different tools or services to make sure they're uploading their data promptly. There will also be a need to continue the workflow outside of the alerts, whether that's notifying a logistics company to ship more medication or a device to the patient, or to track the patient's compliance with their treatment program.
Another aspect is the workflow related to patient care, such as before or after a routine procedure. For example, before a colonoscopy, most patients receive a printout of instructions. A workflow could send SMS reminders to the patient, such as alerts to stop eating or drinking at a specific time and reminders to consume their preparation drinks, McSherry noted. "What we're trying to do is close the loop and make more of these digital touchpoints and engagements more automated," he said.
AI Is Still in Nascent Stages
According to McSherry, when it comes to AI and machine learning in digital health, these are more evident at discrete levels of service. For example, he said an app monitoring behavioral health would have predictive modeling based on patient responses and comorbidities.
In many cases, AI plays more of a role in indirect patient care, such as preventative diagnostics for outpatients who are more likely to have complications, McSherry said. "We're also seeing pharmaceutical research and other drug and device developments on that front," he noted.
Sign Up for the Newsletter
The latest IoT news, insights & real-life use cases...delivered to your inbox
You May Also Like
---