Patient Health Data Is Increasingly Democratized--Despite Data Quality Issues
Patient Health Data Is Increasingly Democratized--Despite Data Quality Issues
People have access to more patient health data than ever generated by IoT and AI. But serious challenges have emerged with data quality and meaningful use of that data.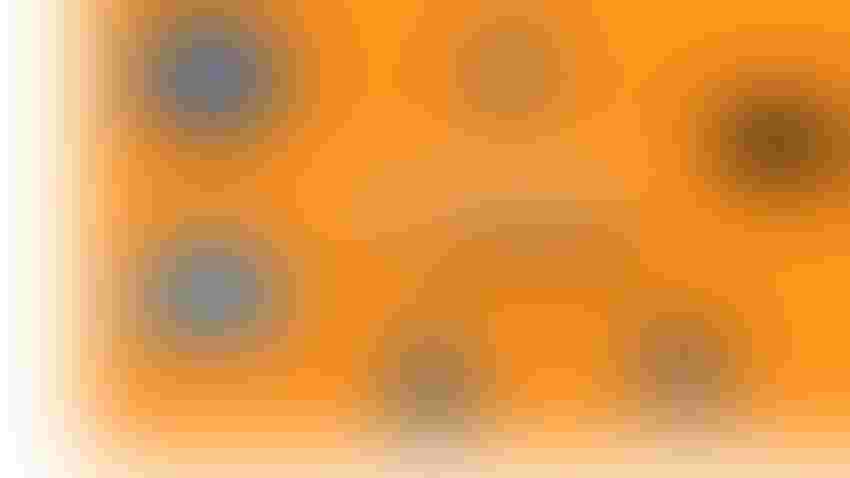 As health care moves toward preventative care, AI and IoT are at the forefront, empowering patients to manage their health.
From gathering health data on patients' vitals to understanding genetic predisposition for diseases such as cancer and Alzheimer's, Internet of Things (IoT) devices and artificial intelligence (AI) have changed how patients and practitioners approach illness and treatment.
Patients can measure heart rate or glucose levels from a smartwatch, or share data from DNA testing with doctors. But the question quickly becomes how practitioners and consumers can use patient health data for greatest benefit when it is inaccurate subject to breach. The "impending data storm of information coming from millions of people," could drive further chaos, as Accenture noted.
[IoT World is North America's largest IoT event where strategists, technologists and implementers connect, putting IoT, AI, 5G and edge into action across industry verticals. Book your ticket now.]
Practitioners say that health care tools like wearables have changed patient — and provider — access to information about health, from heart rate to glucose levels.
"The Apple Watch opens up a new realm for us," said Scott LaJoie, an associate professor at the University of Louisville School of Public Health. "It's connectivity, the internet, — the potential to monitor your heart rate and have algorithms that can detect conditions like [atrial fibrillation]. That is so powerful."
Health Data Ushers in New Chapter of Health Care Intelligence
The number of consumers tracking their health data with wearables has more than doubled between 2013 and 2018, according to a Deloitte survey. At the same time, though, 94% of physicians find digital health data overwhelming, redundant and unlikely to make a clinical difference, according to a Black Book consumer survey.
Experts agree that patients' access to health data can be life-altering —  but only if patients can make meaningful use of the data, and adjust behavior.
"Technology can help people as long as they can fit it into their lives," said Lisa Gualtieri, an assistant professor of public health and community medicine at Tufts University School of Medicine. "How can people bring meaning to data with behavior change?"
At the same time, industry experts counsel caution. Data is king, but only if data samples are scientifically valid and if research is robust ."We get lost with the glitter sometimes," said Alan Mihalic, president of the IoT Security Institute. "If we can't have trust in the data, practitioners will find themselves with garbage in, garbage out."
Practitioners say that while consumer wearables have boosted patients' and providers' ability to get data, there are limits to its usefulness."If you're gathering redundant or nonpredictive information, that information just increases the noise-to-signal ratio," LaJoie said .
The market can't sustain being built on a shaky data foundation. The medical artificial intelligence products market is projected to reach $18.12 billion globally by 2025, says Big Market Research, with a a 50% compound annual growth rate (CAGR).
The global IoT medical devices market is projected to reach $63 billion by 2023, from $20 billion in 2018.  With a CAGR of 25% during that period, according to a MarketWatch estimate
Crowdsourcing, Genetic Testing and Preventative Health Care
Collaboration and data sharing in health care could address salient issues such as the spread of the coronavirus, which as of March 2020 had spread throughout China and to more than 50 countries. Mihalic indicated that AI might enable health care practitioners to better track affected populations and where the virus has taken a more serious toll. "If you could pull data together from a region and analyze x, y, and z, you could almost predict certain outbreaks," Mihalic said.
Crowdsourcing and collaboration in health care have become a cornerstone of combating disease. In December, for example, the Federal Drug Administration and National Institutes of Health unveiled mHealth, a digital platform, to enable health care providers to share ideas on treating complex infectious diseases.
AI offers promise in the diagnosis of disease and in understanding genetic predispositions.
In a 2018 study in the Annals of Oncology, for example, compared a convolutional neural network or machine learning (ML) system, with the determinations of 58 dermatologists. Using more than 100,000 images of malignant and benign tumors, the AI system detected 95% of melanomas accurately, while human dermatologists found 86%.
Big data has also helped in the understanding of rare disease. In 2019, researchers Rady Children's Institute for Genomic Medicine used Fabric Genomics' software to diagnose rare genetic diseases in "record time." In this case, the system diagnosed babies in intensive care, providing genomic sequencing and interpretation within 20 hours, with 99% precision.
Data Quality, Data Privacy, Data Ethics Loom Large
The direct-to-consumer (DTC) genetic testing market is also making its mark in health care.  Consumers have responded enthusiastically to the prospect of genetic testing. The global DTC genetic testing market will surpass $2.5 billion by 2024, estimates a new research report by Global Market Insights, Inc.
Industry participants have concerns though about the risks that consumerization of health care pose to data privacy, accuracy and ethics.
The explosion of consumer health data could pose a stumbling block for artificial intelligence,. Vetting algorithmic integrity can easily call patient health data quality and bias into question. "AI applications have enormous ability to improve patient outcomes, but they could also pose significant risks in terms of inappropriate patient risk assessment, diagnostic error, treatment recommendations, privacy breaches, and other harms," wrote the co-authors in "Artificial Intelligence in Healthcare: The Hope, the Hype, the Promise the Peril." Regulators should remain flexible, but the potential for lagging legal responses will remain a challenge for AI developers and deployers.
Further, practitioners warn, genetic data is only as good as the source.
Dr. Molly Maloof, a physician in private practice cautions in interpreting test results from DTC genetic tests. "You have to ask yourself, 'Was this a good sequencer, and was it the newest form of sequencing?' This company has my data, and now they are going to run it through a software platform to interpret and make recommendations. So you have to ask, 'Does this company have a good recommendation; is this good science?'"
Further, the wealth of patient health data being collected invites new data security and privacy concerns. In 2019, for example, more than 41.4 million patient records were involved in 572 healthcare data breach incidents.
Mihalic also noted that genetic and other data can be used to discriminate. As genetics and other companies gather data on patients' health profiles, insurance companies, for instance, could use that information to deny coverage for "high risk" patients. "It presents theopportunity to cherry-pick a master race sort of thing," Mihalic said.
And, at the same time, regulation like General Data Protection Regulation and the California Consumer Privacy Act are designed to limit the amount data storage. Companies now have to adjust to these regulations, but they can water it down, Mihalic said. "[Regulatory compliance] can't be a paper tiger," he said.
Democratization of Patient Health Data Brings New Roles
Practitioners see democratization of patient health information as an opportunity for their roles to shift.
"Eventually patients will take charge of their own data," said Dr. Samir Qamar, a primary care physician and inventor of MedWand, a handheld device providing multiple patient diagnostics. Qamar believes that the consumerization and digitization of patient data will make telehealth platforms the next chapter of patient care.
"If you pair the consumerization of medical devices with medical interpretation, that's where you have success."
Others see this democratization of patient health data as redefining their practitioner role as as well.
Maloof, for example, wants to move from traditional clinical practice to an educational role.
"People don't need more doctors like me," Maloof said. "They need to learn how to manage their own health. Patients are the pilots of their own airplane."
Sign Up for the Newsletter
The latest IoT news, insights & real-life use cases...delivered to your inbox
You May Also Like
---