2020 Predictions: 5G Connectivity Hype Persists
2020 Predictions: 5G Connectivity Hype Persists
Blazing fast mmWave 5G connectivity is likely to enable a limited number of IoT use cases in the near term.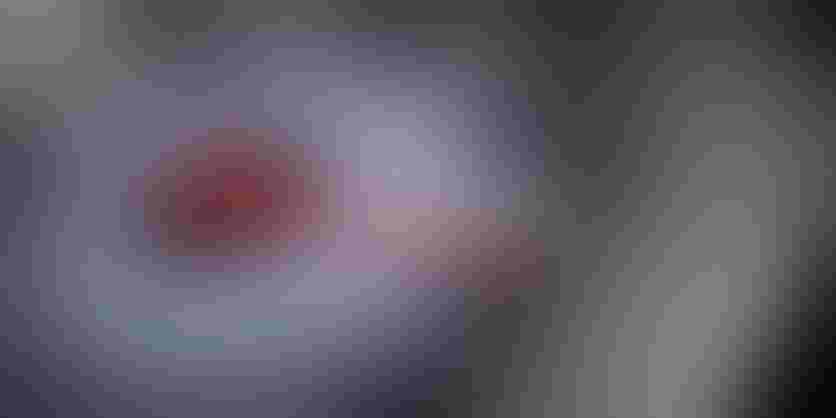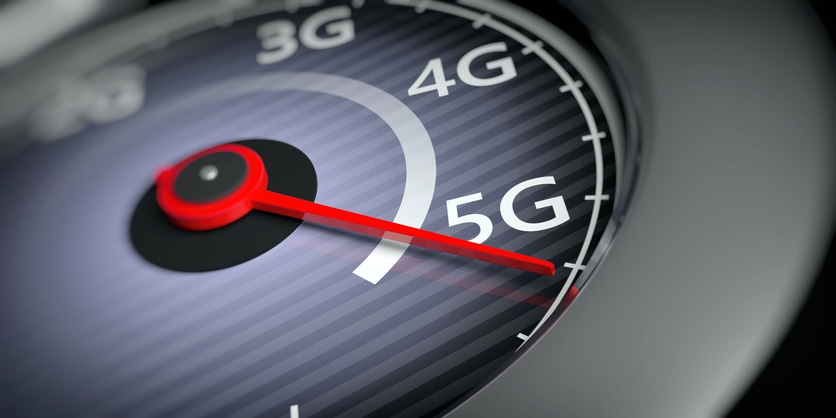 5G High speed network internet connection. Reaching 5g, speedometer indicator, internet speed test, closeup view. 3d illustration
Getty Images
It would be foolish to dismiss 5G out of hand, considering the tremendous investment telecommunication companies are making in the technology. And yet the ratio of hype to reality as it relates to 5G still skews toward the former — at least where IoT is concerned. 
It is worth highlighting that 5G connectivity is not a monolithic thing, and the glitzy ultra-low-latency mmWave demos that tend to accompany the technology represent a subset of applications. Use cases that demand such performance include areas such as high-definition mapping, autonomous vehicles and fixed wireless access. 
"On the high end with millimeter wave, there's still a lot of hype. There are very limited use cases at the moment," said Harald Remmert, director of engineering at Digi International. 
[IoT World is North America's largest IoT event where strategists, technologists and implementers connect, putting IoT, AI, 5G and edge into action across industry verticals. Book your ticket now.]
Much of the 5G focus in the United States is building out millimeter-wave spectrum for consumers to offer improved mobile broadband as 5G-capable smartphones become more readily available. 
While mmWave applications of 5G get the most attention, the sub-6 GHz spectrum will likely see a broader rollout in the next couple of years. AT&T and Qualcomm recently announced they completed a sub-6 GHz 5G data transfer.  
For organizations with IoT deployments that presently rely on Wi-Fi, making the leap to 5G connectivity likely makes less sense than upgrading to Wi-Fi 6. "If you have Wi-Fi installed, you will want to leverage that," said Craig Mathias, principal with the Farpoint Group, in a July 2019 article. 
In any event, the capabilities of 5G deployments tend to be quickly evolving, and in at least four countries, 5G download speeds have surpassed an impressive 1,000 Mbps, according to Opensignal. The organization recorded a maximum rate of 1,815 Mbps in the United States. 
But such blazing fast speeds are limited to a few relatively small coverage areas. Rollout at scale will likely not become a reality until 2022, according to a February 2019 McKinsey article. 
"We predict that 5G mmWave coverage in 2020 will improve in urban environments but at the same time still be the exception," Remmert said. Carriers that have made mmWave a cornerstone of their 5G strategy will continue to roll out the technology, but only a minority of people will benefit. "When you look at Verizon's recently published 5G coverage maps for example, consumers will find that only a few key locations are lit up today," Remmert said. "If they live in one of these areas, they will be able to take advantage of gigabit fixed wireless access. All others will have to continue to leverage existing 4G LTE wireless connectivity or fall back to wired DSL or cable."
One wild card that could slow 5G's advance is the mistrust of a sliver of the public in the technology and the spreading of misinformation about the purported 5G dangers, according to The New York Times. A number of protesters in the United States and elsewhere have rallied across the country to stop the local rollout of 5G. 
The applications of high-performance wireless networking are likely to expand over time, including in the industrial realm. At present, there are a growing number of industrial facilities testing 5G, ranging from the 5G Innovation Zone within Samsung Austin Semiconductor to 5G-enabled autonomous trucks at a BASF facility in Germany.
The potential for 5G in the industrial realm could become clearer when 3GPP publishes Release 16 and 17. The current document, Release 15, focuses on high speeds. The next two will home in on traits like low latency and ultra-reliability that will be helpful for industrial applications. Release 16 is due in June 2020. 
Another hurdle that needs to be overcome in the long-run is the fact that the majority of 5G installations are not stand-alone. "That means a device needs to connect to the 4G network first, and then it uses 5G for additional bandwidth for industrial IoT applications," Remmert said. Industrial applications of 5G networks tend to demand stand-alone capability. "That's a little bit out still," he added. "I wouldn't expect anything major happening next year."  
Sign Up for the Newsletter
The latest IoT news, insights & real-life use cases...delivered to your inbox
You May Also Like
---