Emerging IoT Protocols: When to Select 5G or Wi-Fi 6
Emerging IoT Protocols: When to Select 5G or Wi-Fi 6
Before deciding which technology to use, companies will need to fully consider their IoT needs for speed versus capacity and more.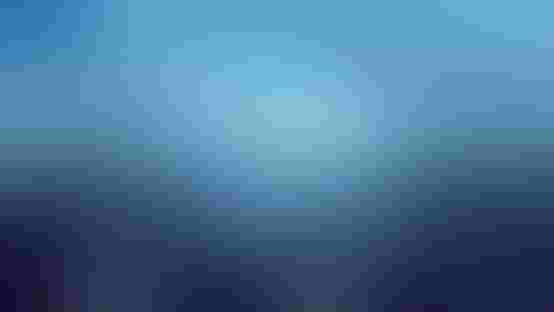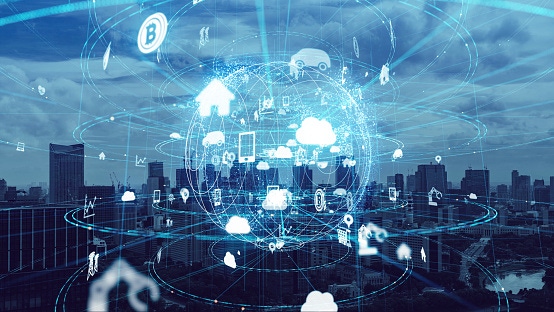 It's unclear when the emerging protocols for high-speed voice and data transmission are going to flip the switch, but it is apparent the industrial IoT marketplace won't adopt a single solution.
From farming to self-driving cars and smart cities, the choice of 5G or Wi-Fi 6 (802.11ax) will ultimately be based on the cost of investment, geography and specific use cases, analysts said.
The "new world" will have a much broader range of wireless and cellular technologies, according to Scott Raynovich, founder and chief analyst, Futuriom.com. "The point is," he said, "you can pick the technology that's going to be best suited to your application."
For industrial use cases, Raynovich said he sees most enterprises looking at "the new flavors" or categories along the 5G spectrum, including LTE-M, narrowband IoT and fixed broadband for their IoT protocols. "The advantage is 5G will have different characteristics and applications for different specifications," Raynovich said.
For example, if you have a piece of industrial equipment that pings the network every hour, you need periodic connectivity. But if you're dealing with hundreds of sensors in an autonomous vehicle, you need a heck of a lot of continuous bandwidth. 
Given the fractured nature of use cases, Raynovich said it's going to be difficult to figure out how service providers are going to make money. "Who's the big market?" he wondered. 
Craig Mathias, principal with the Farpoint Group, offered a different assessment. His forecasts for IoT show the vast majority of installations on Wi-Fi networks, as well as other low-power technologies like ZigBee and Bluetooth. 
So if you're Ford or Honda, with assembly plants fully networked for Wi-Fi, your upgrade choice has already been made. But if you put IoT devices in your cars, and need to track those cars that are roaming outside of your coverage areas, you'll do that with cellular. 
But what if have an oil rig or wind farm out in the middle of nowhere? Mathias said Wi-Fi probably isn't an option. 
"If you have Wi-Fi installed, you will want to leverage that," he said. "If that's not possible, go with 5G or even 4G. There's no obvious right answer in every case."
We also won't see wire disappear, Mathias said, although the fundamental mission of 5G is to replace it. And you could see some hybrid installations, but given the likely doubling of hardware costs and other redundancies, he said they won't be common. 
Before deciding which technology to use, Mathias said, you'll need to fully consider your IoT needs for speed vs. capacity, installation schedules, whether hard wiring is available or possible at your location, and any recurring charges. 
"Figuring out what it costs to deploy using Wi-Fi or 5G can be tricky at this stage," he said, especially with unclear timelines and expensive build-outs.
"But if you have a need and can justify the installation of 5G based on proven economic realities, that you'll see an ROI even if you have to pay $30 a month per node, you're going to go do it," he said. 
Raynovich agreed, noting that the trade-offs between licensed spectrums (cellular) and unlicensed (Wi-Fi) usually come down to money. Running a licensed cellular network costs more, but it can offer improved privacy, security and reliability with access to a specific spectrum. With Wi-Fi, everyone piles in and shares, he said.
Some people are still unnecessarily suspicious of Wi-Fi, Mathias said, because of perceived threats of interference in the free-for-all spectrum. But with plenty of capacity and channels, and more spectrum coming on line, he envisions Wi-Fi as the technology of choice. 
What's puzzling is the fuss over the "very-broad-band" potential of Wi-Fi 6 and 5G, Mathias said. The new 11.ax promises the "theoretical upper bound" of 10 Gbps and 5G will eventually extend to the gigabit level. "But no IoT apps really need those speeds," he said, even high-demand scenarios like image recognition in automated video surveillance.
Speed-hungry consumers who want to download movies in seconds, play esports or immerse themselves in VR are the main audience clamoring for 5G, but they'll need new mobile phones and an infrastructure that isn't expected to deliver reliable service until 2023 or 2025 at the earliest, analysts said.
Verizon just launched commercial availability of its narrowband IT network (NB-IoT) while AT&T launched its own NB-IoT network last year. Both run on LTE networks and are best suited to fixed applications in need of data rates below 100 Kbs, nothing near the anticipated speeds promised by Wi-Fi 6 or 5G.
That technology is going to be enough to satisfy plenty of IoT use cases, including connected alarms, smart card building access, meters in smart cities, utilities and manufacturing uses that are fixed and require low energy, the analysts said. 
Meanwhile, be patient during the build-out. Since 5G is fundamentally a small cell technology, lots of these cells need to be installed, followed by backhaul connections. Once the infrastructure is in place, carriers still need land rights, regulatory approval and power. Expect mistakes and bugs in the early days, Mathias said.
Behind the curtain of marketing hype about lickety-split speeds, negligible latency and lack of interference, 5G and Wi-Fi 6 accomplish the same things under different circumstances, Mathias said. 
"You really have to think of them as complementary, not competitive," he said. "There will be connectivity, no matter what the application is," whether installing a home medical monitoring device or controlling thousands of pieces of equipment in a hospital.  "We can solve the problem."
Sign Up for the Newsletter
The latest IoT news, insights & real-life use cases...delivered to your inbox
You May Also Like
---