United Airlines, Archer Aviation to Bring Air Taxis to Chicago
United Airlines, Archer Aviation to Bring Air Taxis to Chicago
The two have teamed to bring electric air taxis to Chicago skies by 2025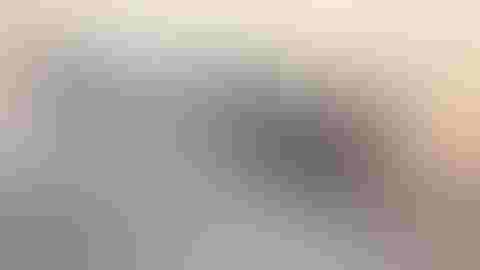 Commercial electric air taxis could be operating in Chicago in as little as two years.
Archer Aviation and United Airlines have announced plans to launch flights of eVTOL (electric vertical take-off and landing) aircraft between the city's O'Hare International Airport and Vertiport Chicago, a new facility located in the downtown area.
Vertiport Chicago is sited in the Illinois Medical District near the Chicago Loop, and according to Archer and United offers "unparalleled convenience, access and service" for the fledgling service.
It's claimed that once operations are fully up and running, passengers will be able to travel between O'Hare International and Vertiport Chicago in Archer's eVTOLs in as little as 10 minutes. Currently, the same trip by car would take more than an hour in peak, rush hour traffic.
The Midnight, which was first revealed last year, is an eVTOL craft designed to be operated by a pilot and can carry four passengers and their luggage.
It has been engineered for speeds up to 150 mph and is capable of flying up to 100 miles, although it is optimized for regular 20-50-mile urban trips. Six independent battery packs each support a pair of electric engines.
According to Archer, the new eVTOL route will be "cost competitive" to ground transportation, widely interpreted to mean that prices will be on par with what might be expected from conventional ride-hailing services. That could mean fares in the region of around $100 or so.
In a statement released to announce the service, the two companies explained why Chicago had been chosen to launch their eVTOL operation. It read: "Chicago is the third most populous city in the United States, a center for business, innovation and investment, and home to United's headquarters. This makes it a unique city for Archer and United to build out."
And they went on to confirm that once the O'Hare-downtown route was established, others would be added to connect to surrounding communities. 
"Both Archer and United are committed to decarbonizing air travel and leveraging innovative technologies to deliver on the promise of the electrification of the aviation industry," said Michael Leskinen, president of United Airlines Ventures.
"Once operational, we're excited to offer our customers a more sustainable, convenient and cost-effective mode of transportation during their commutes to the airport."
Chicago Mayor Lori Lightfoot added: "This exciting new technology will further decarbonize our means of transportation, taking us another step forward in our fight against climate change. I'm pleased that Chicago residents will be among the first in the nation to experience this innovative, convenient form of travel."

City residents had a preview of what an eVTOL service could offer when Brazilian company Eve Air ran a series of simulations last year.
Sign Up for the Newsletter
The latest IoT news, insights & real-life use cases...delivered to your inbox
You May Also Like
---