Self-Driving Intercity Buses Arrive in South Korea
Self-Driving Intercity Buses Arrive in South Korea
It's the first time self-driving buses carrying passengers have been deployed on a bus route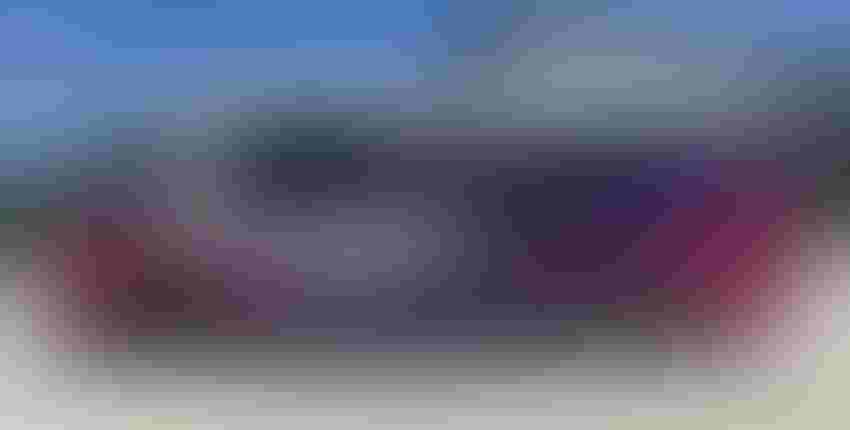 South Korea has announced plans to trial self-driving buses on an inter-city route.
The country's Ministry of Land, Infrastructure and Transport has confirmed the autonomous buses will connect Osong Station in Cheongju and the Sejong Express Intercity Bus Terminal in the city of Sejong – a round trip of 27.8 miles. One-way journeys will take roughly 30 minutes.
The buses are fitted with Level 3 technology, as defined by the Society of Automotive Engineers. This means they can accelerate and brake of their own accord, but a human must be in the driver's seat ready to take control as and when required. To that end, the buses will operate with both a driver and a safety assistant for passengers.
It's the first time self-driving buses carrying passengers have been deployed on a BRT (Bus Rapid Transit) route in the country, and they will be capable of traveling at speeds of just under 50 mph.
Initially, three buses with the automated tech will be put into service. One is a 14-seater that is electrically powered, and the others are diesel 15-seaters. As is often the case when automated transport is introduced, the hours of service will be restricted at first, with the buses operating every 40 minutes between the hours of 12 p.m. and 4 p.m. from Mondays to Fridays.
The service will be free at the outset and is open to anyone. Potential passengers can apply to take part in the pilot via a QR code on posters at selected BRT stops. Although essentially part of the public transport network, the buses will get separate numbers to identify them from regular vehicles on the same route.
After three months, the intention is to start charging for the service.
Longer term, the Ministry of Land, Infrastructure and Transport is targeting the introduction of more advanced Level 4 autonomous buses and shuttles by 2025, as part of the Mobility Innovation Roadmap announced earlier in the year. Level 4 is defined by the SAE as fully self-driving in specific scenarios.
The ministry's Eo Myeong-so said: "We will continue to expand demonstration zones so that more people can experience self-driving services and provide administrative and financial support for local governments." It is understood a second service is planned for the city of Daejeon in 2023.
A Level 4 shuttle bus is currently being trialed by Hyundai subsidiary 42dot in the South Korean capital of Seoul, but it operates on a much shorter route of 2.1 miles and at slower speeds than the new BRT services.
Sign Up for the Newsletter
The latest IoT news, insights & real-life use cases...delivered to your inbox
You May Also Like
---