Saudi Arabia to Test Country's First Self-Driving Shuttle
Saudi Arabia to Test Country's First Self-Driving Shuttle
It's the country's first electronic, self-driving vehicle as it aims to have 15% of its public transport to be autonomous within seven years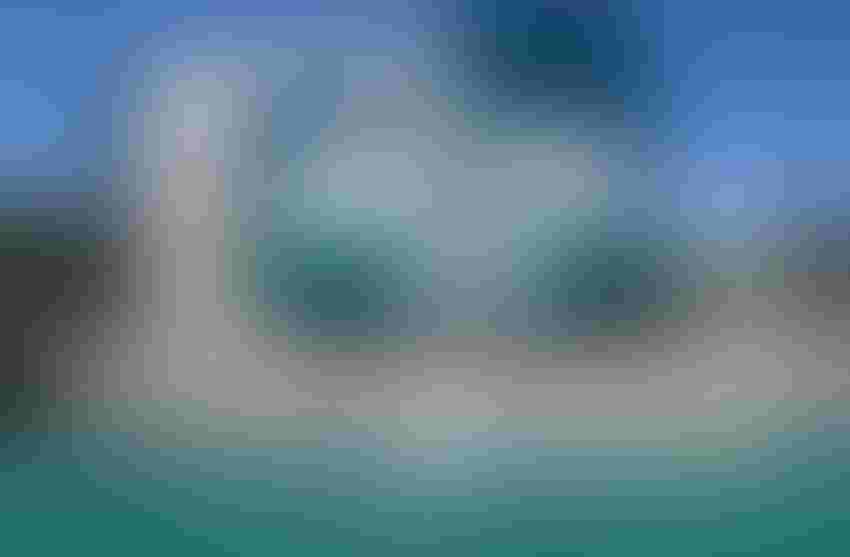 Saudi Arabia is to trial the country's first-ever electric self-driving vehicle.
The autonomous shuttle, which is to be known as Dhahaina (Smart), was unveiled at a ceremony at the Business Front in the city of Riyadh.
A gravitation toward automated transport is one of the pillars of Saudi Arabia's Vision 2030 plan, a framework designed to reduce the country's dependency on oil and to diversify its economy.
And as part of that, it has set targets of 15% of its public transport vehicles being autonomous within seven years, as well as a quarter of its goods transportation vehicles.
The vehicle presented was an Autonom self-driving shuttle developed by Navya, following the signing of a memorandum of understanding by the French company and Saudi Arabia's Ministry of Transport last year. The Autonom uses an array of sensors, including Lidar, radar and cameras to deliver its Level 4 self-driving capability.
Versions of the Autonom, which was first conceived in 2015, are in use across the world as a first- and last-mile passenger transport solution. It can accommodate up to 15 passengers, and operate for up to nine hours at a time, with a top speed of just under 16 mph.
While the technology is well established, the purpose of the Riyadh event was to raise awareness of Saudi Arabia's plans. The ministry is keen to encourage acceptance of AVs in the country, as it embarks on a program that will see the development of legislation, regulations, and supporting systems over the coming years.
By integrating automated transport, the ministry hopes that Saudi Arabia can reduce the number of transport-related accidents and fatalities, improve intra-city mobility and reduce the impact of transportation on the environment as it implements Vision 2030.
The Riyadh Business Front used for the launch is owned by the ROSHN Group, a national real estate group funded by Saudi Arabia's Public Investment Fund, which is developing new areas for the country's citizens to live and work in.
One of its priorities is to promote sustainability by offering pedestrian-friendly streets and eco-friendly modes of transportation within its communities, and it will work with the Ministry of Transport on the testing program for the AV.
"The Dhahaina initiative is a significant leap in the technical development of transportation in the Kingdom," said Oussama Kabbani, ROSHN Group's chief development officer. "This trial aligns with ROSHN's commitment to adapting technology to serve people within the high-quality real estate environments of our communities across the kingdom."
Sign Up for the Newsletter
The latest IoT news, insights & real-life use cases...delivered to your inbox
You May Also Like
---