Militarized Drone Swarms Coming
Militarized Drone Swarms Coming
Militaries increasingly see value in multiple drones working as one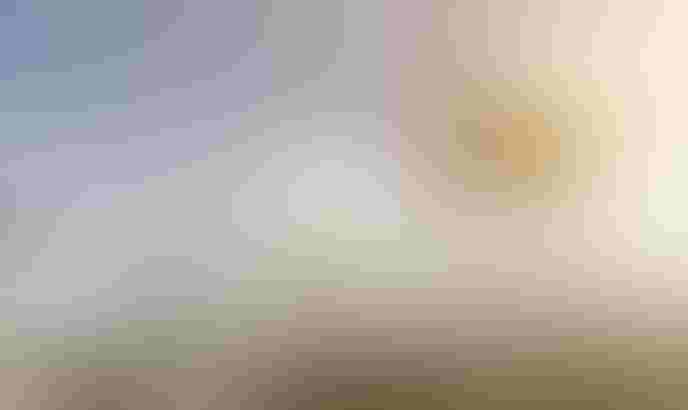 The effectiveness of drones in combat has been proven with deadly effect in the war in Ukraine, where single, unmanned aerial vehicles have been used for observing the enemy or deploying weapons against them. The effectiveness of multiple drones working together in combat, however, has yet to be seen, due to the technology's current limits, which are quickly falling by the wayside as militaries, scientists and commercial entities pursue swarm technology.
China in particular has been active in this field. It recently launched its autonomous research ship, Zhu Hai Yun, which can be remotely controlled and operate on its own while serving as a drone carrier capable of launching dozens of unmanned vehicles.
The 88.5-meter-long vessel has a wide deck capable of carrying dozens of airborne, surface and underwater drones. The drone mothership, built by a subsidiary of China's largest shipbuilder, is billed as an oceanographic research vessel, but observers were quick to note how easily its technology could be transferred to military applications.
"When dealing with China, we rarely have perfect insight into their intentions, but as we have seen with its activities in the South China Sea, scientific ventures can be a precursor or otherwise support military objectives," Matthew Funaiole, senior fellow of China Power Project at the Center for Strategic and International Studies, told Business Insider.
The drone-ship news followed a viral video of a swarm of 10 drones racing through a bamboo forest in China. The "Return of the Jedi"-esque scene was the product of research done by a team of Zhejiang University scientists, who developed an algorithm that allowed the individual mini aircraft to autonomously navigate the complex environment as a group by incorporating flight efficiency, obstacle avoidance and swarm coordination. Furthermore, the drones did not rely on GPS to get through the forest.
"A high-quality trajectory thus can be obtained after exhaustively exploiting the solution space within only a few milliseconds, even in the most constrained environment," the scientists wrote in a paper presenting the experiment.
Outside of the research world, drone-swarm progress is being made on the commercial side as well. 
U.S. drone manufacturer Red Cat Holdings recently unveiled what it says is the first commercially available swarm, based on its Golden Eagle drone. The four-ship platform is capable of several missions, including providing 360-degree views of a target, "infinite-battery" surveillance and surveying large areas. Red Cat noted the possibility of military use in announcing the swarm package.
The U.S. Army recently awarded defense contractor BlueHalo a $14 million contract to develop a HIVE small Unmanned Aircraft System (sUAS) architecture that will be able to provide them with "a transformational sUAS autonomous swarming capability not currently available to the warfighter." 
"This integrated 'HIVE' of proprietary, U.S.-made and manufactured sUAS platforms will provide the warfighter with improved mission efficiency, sensor performance and a reduction in cognitive workload," BlueHalo said.
Bordeaux, France-based Icarus Swarms, which is known for its colorful drone-based light shows, demonstrated possible defense and security applications of its quadcopters at the recent Eurosatory defense-contractor conference in Paris. 
In the demo, four drones formed a perimeter and searched a training course for two "bad guys" carrying automatic rifles. Using electro-optical cameras, the drones automatically identified the men and transmitted their location back to headquarters, all without the subjects knowing they had been spotted, due to the aircraft's altitude.
The scenario is only one of many possible defense uses of the company's technology, co-founder Jean-Dominique Lauwereins told National Defense Magazine. In other tests, French security services have fitted drone swarms with radiological sensors to detect "terrorists" with dirty bombs in crowds of up to 8,000, while swarms have been deployed with special forces to light up dark areas with infrared projectors and deployed en-masse to jam signals over a certain area, Lauwereins said. 
In fact, Icarus Swarms' technology can be used in any defense and security application except one: Weapons. "That's our limitation," Lauwereins told National Defense.
Sign Up for the Newsletter
The latest IoT news, insights & real-life use cases...delivered to your inbox
You May Also Like
---