How the IoT Is Transforming Alcohol, Cars, and Moth Mating
How the IoT Is Transforming Alcohol, Cars, and Moth Mating
The Internet of Things may just be the biggest technological trend yet and it is already upending how we produce beer, control pest outbreaks, and make cars, says Cisco's IoT leader Rowan Trollope.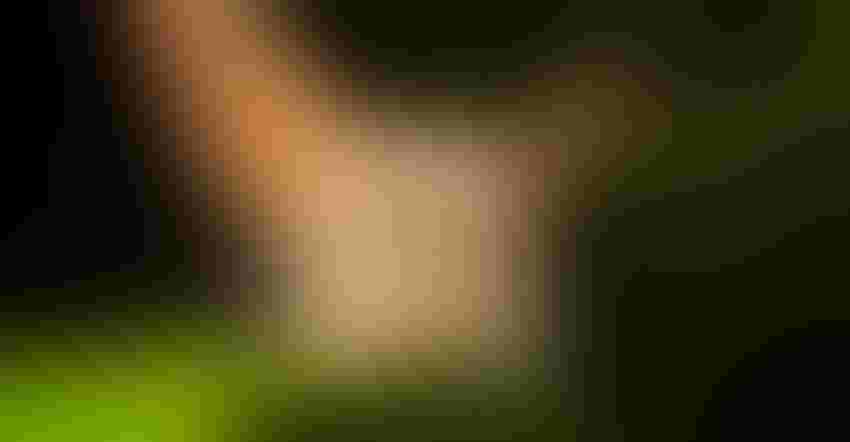 We could be on the verge of the next major transformational wave of technology in business with the Internet of Things, which is already gaining ground in many industries.
"The things you create transform from being static products into connected services," said Rowan Trollope, SVP of Cisco's (IoT) division at Cisco Live. "This is so dramatic that it has the folks at McKinsey, who predicted trillions of dollars of impact, now coming back recently saying: we underestimated the impact of the IoT," Trollope says. "The reality is that this transformation is so significant, it can't be understated for all of our businesses. It is happening today in all kinds of industries."
To give an example of how the technology is affecting companies across a variety of sectors, Trollope mentioned the following three dramatically different types of examples:
Connected Beer Kegs and Bottles
Heineken has been implementing IoT functionality in their beer kegs to help assist with beer delivery. In the past, Heineken couldn't feasibly track how much beer is consumed after a keg was sold. "Now, they have put sensors on the keg, and they can tell where it is, and how much has been consumed, freshness, and so on," Trollope said. "They get visibility of that keg all the way to it sitting in a bar in Las Vegas."
The IoT has given the company a fundamentally different relationship with bars and restaurants. "They didn't just make a keg of beer and throw it on a truck, and they are done," Trollope added. "Now, they can make sure that it is always fresh and available. That is a much better outcome for you as a customer."
Heineken also experimented with connected bottles for events in 2013. Heineken equipped the bottles with an Arduino board, LEDs, a wireless transceiver, accelerometer, and microprocessor. It placed all of this into a 3-D printed housing. All of the bottles can be controlled separately. Known as Heineken Ignite, the smart bottles could light up when someone takes a drink or clinks the bottle against another. The bottles can flash to the beat of the music playing in the room when they aren't drinking. Bottles that are unfinished glow but slowly dim, going to sleep if that they haves been abandoned.
Disrupting Moth Populations with Precision Farming Technology
SemiosBio Technologies, a Vancouver-based startup has come up with a connected-service approach to pest control. The company has more than 50,000 sensors deployed over 10,000 acres of land worldwide to monitor everything from frost, irrigation, diseases, and pest counts.
One of the company's most unique applications is how it employs sensor technology and targeted pheromones to control individual pest populations. The company determined that they could stop the moths from laying eggs on, say, apples, which can wreak havoc on orchard crops. Pheromones could be sprayed in the air to lower moth libido. "It is kind of like the equivalent to having dad turning on the lights in the living room," Trollope joked. "The problem is that this pheromone stuff is wicked expensive. It costs way more than pesticides. You can't just go spraying it everywhere."
Semios decided to place cameras in the orchard and used them to detect moth populations attracted to traps. This data is fed into the cloud. "They had to go out and build a mobile network, and they are using machine intelligence to detect how many moths there are," Trollope says. When the software determines that the level of insects has reached a given threshold, it will strategically deliver pheromones to cause the moths to stop breeding. This approach can significantly reduce the insect populations, reducing the need for growers to spray. Over time, there will be fewer pest counts in the area. What's more, this technique is reportedly less expensive than the traditional method of blanketing an orchard or field with pesticides.
Extending the Car Beyond the Car Itself
Connected cars are huge. In fact, just last quarter, more cars were connected to the Internet than phones, according to mobile-industry consultant Chetan Sharma.
What is notable about connected cars is that they can now interact with their owners. A car is no longer just a car but a platform for connected services. "That is a substantial shift for GM. They are driving $350 million of incremental profit over the next three years as a result of connecting their cars," Trollope says who boasts that more cars are connected using Cisco technology than any other company, thanks to its $1.4 billion acquisition of Jasper earlier this year.
But a connected car is not really about the connecting the vehicle; it's about connecting the person and responding to their experiences. For instance, today when the check engine light comes on in a GM car, its owner can push the OnStar button and ask an operator whether they can diagnose the problem.
Trollope recounted an example of this transition to services from his experience. When driving his Tesla home, he would have to raise his car when pulling up to his house because the vehicle would bottom out in the steep driveway. After several months of this, the company did an update of its operating system and the car automatically adjusted without requiring the driver to push a button. This is but one example of how Tesla is offering ongoing engagement with their customers.
"This shift from products to service has a massive impact," Trollope says. "It affects how you engage with your customers." Now, car makers have the ability to continuously engage with their customers. How do you market and make your technology aware? These vehicles can do marketing directly in their cars." 
Sign Up for the Newsletter
The latest IoT news, insights & real-life use cases...delivered to your inbox
You May Also Like
---