Dubai Reveals Its First Driverless Truck
Dubai Reveals Its First Driverless Truck
It has a cabinless design and uses an array of cameras and ultrasonic sensors for 360-degree visibility to help deliver its automated functionality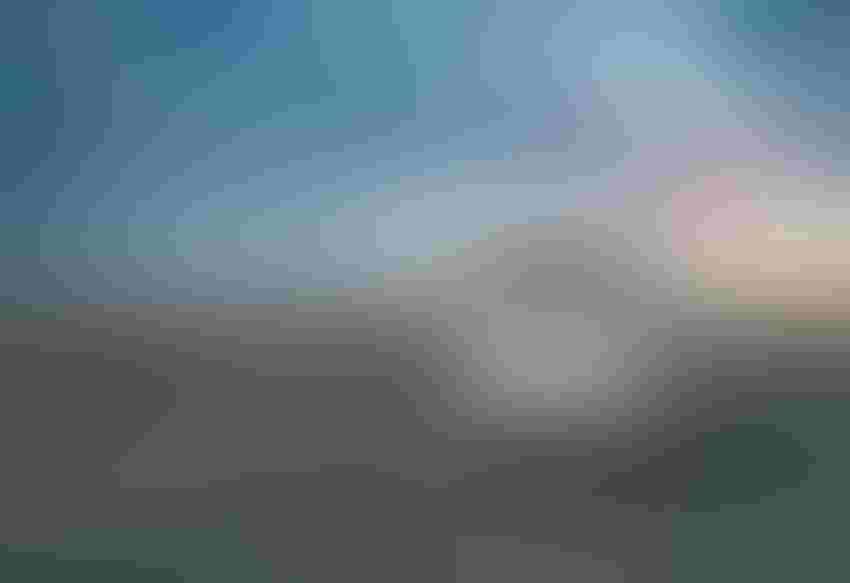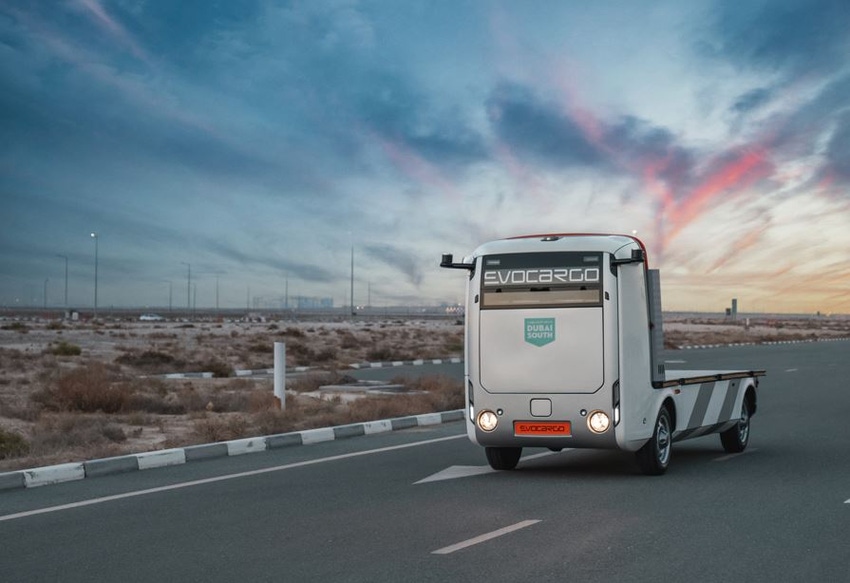 The United Arab Emirates has revealed details of its first-ever autonomous truck.
The Dubai South development has signed a memorandum of understanding with local company Evocargo to conduct trials of the EVO.1 cargo vehicle at the area's Logistics District.
The unmanned electric truck has a cabinless design – similar to what we have seen from Swedish company Einride – and uses an array of cameras and ultrasonic sensors for 360-degree visibility to help deliver its automated functionality. An earlier version of the EVO.1 was presented at CES in Las Vegas at the start of 2022, and a key priority for the new test will be to tailor the truck specifically for use in the Middle East region. 
The Dubai South trials get under way in December and are expected to last until February 2023. These will see a remote operator stationed onsite at the Logistics District in a control center to monitor proceedings. The center includes an extensive software suite to oversee operations, check the serviceability of the sensors and identify any errors.
Additionally, the safety of the truck is assured by what is described as a "four-tier" system that comprises the computer vision of the vehicle's surroundings; an automatic diagnostic system; remote-stop capability; and a standby pneumatic braking system.
Evocargo also cites several patents that enhance functionality, covering areas such as algorithms for visual positioning, automatic mapping, the calibration and integration of sensors and cameras and methods for selecting safety speeds.
The EVO.1 is said to deliver a lifting capacity of 2.20 tons, and it can carry up to six standard Euro pallets while traveling at up to 15 mph for up to 124 miles.
Dubai is aggressively pursuing automated transport, as it aims to become one of the world's leading smart mobility hubs. Already a global logistics center, with impressive freight capacity and connectivity, it sees the development of electric, driverless truck tech as a priority to reinforce the city's green credentials.
This push is part of a wider Self-Driving Transport Strategy that also covers its entire public transport fleet – metro, tram, bus, taxi, marine transport, cable car and shuttles. Preparations for self-driving taxis are already being made, with General Motors subsidiary Cruise starting to map the city. 
Hailing the truck test, Dubai South Logistics District chief executive officer Mohsen Ahmed said: "We are delighted to enter into a strategic agreement with Evocargo to launch the UAE's first autonomous trials, setting new global benchmarks and consolidating the leadership status of the country's logistics sector." 
"This is Evocargo's first venture into autonomous vehicles in such a global multimodal logistics platform," Evocargo's founding chief executive officer Andrey Bolshakov said. "This trial is a significant milestone for the company as it unlocks opportunities to expand our products in the strategic Middle Eastern and Asian markets."
Sign Up for the Newsletter
The latest IoT news, insights & real-life use cases...delivered to your inbox
You May Also Like
---