Drones Help Detect, Map Canadian Wildfire Hotspots
Drones Help Detect, Map Canadian Wildfire Hotspots 
Draganfly's new project in British Columbia is using drones to keep wildfires at bay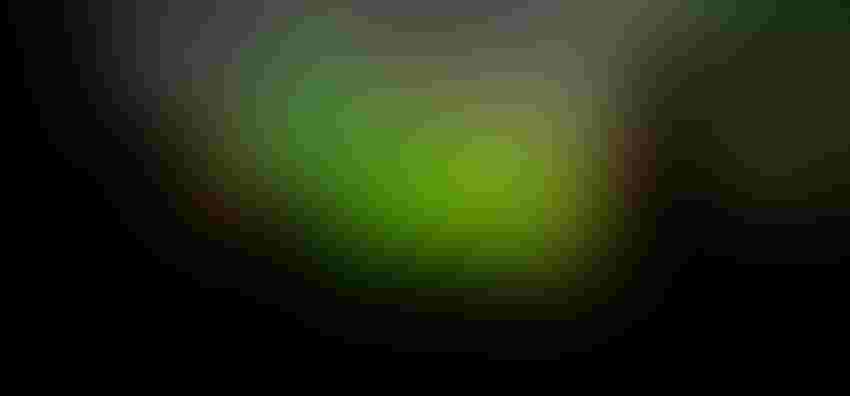 As hundreds of Canadian wildfires continue to burn, one company is helping to deploy technology to help with firefighting efforts. Draganfly's drones are aiding firefighters by helping detect and map hotspots. 
The summer of 2023 had some of the deadliest wildfires in more than a century; most notably blazes in Lahaina, Hawaii and fires across Europe as temperatures reached new highs. 
These fires gave renewed force to calls for improved safety tools to not only warn of fires but also prevent them happening entirely.  
While safety procedures and regulations still need to be clarified before such tools can be integrated into emergency services' daily operations, we're getting closer to this being a reality, with fire services beginning to deploy these technologies to fight fires and save lives. 
Draganfly was recently awarded a multi-year wildlife mitigation services contract by the Wildfire Services of British Columbia, Canada, where more than 200 fires are currently still active. Under the project, Draganfly is providing its drone pilot crews to detect and map wildfire hotspots across the region, working first to mitigate and, hopefully, to one day prevent the spread of wildfires in the areas.
Draganfly's Work
"The initial work that we're doing is flying day and night missions looking for hotspots – gathering data on where these hotspots are happening, how much damage happened and whether a fire breach jumped back somewhere else," said Cameron Chell, Draganfly's CEO. "We've also been collecting intel on things we didn't initially expect. For instance, weather patterns, which can lead to further innovation and insights into how drones are used and how they can work with fire crews."
Currently, Draganfly is working in two or three of the areas, with plans to ramp up as they hone in on how they can aid firefighting efforts. 
For the moment the work is taking the form of mapping and surveying an area, identifying hotspots and the damages caused. Next, Chell said he anticipates Draganfly's work will move to the tactical phase, with its drones flying in equipment such as chainsaws and fuel, as well as water and other necessary provisions.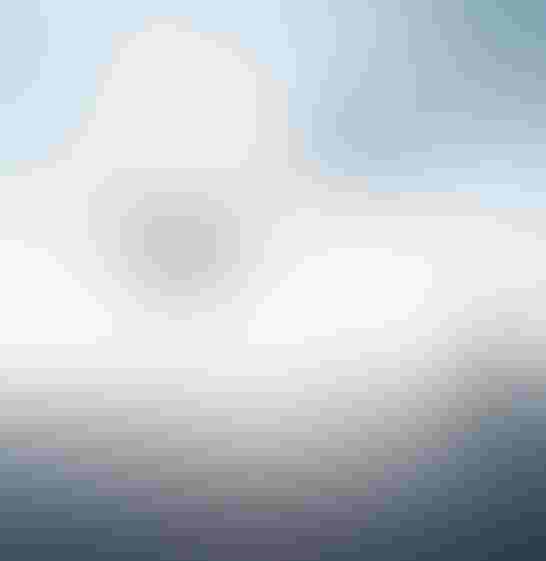 Credit: Draganfly
The drones are fitted with thermal and RGB cameras, the former providing insight into potential fires during the night and in low-visibility areas, while the latter provides colored images of people and objects by capturing light in red, green, and blue wavelengths (hence RGB).
"Candidly, these sensors are already providing so much data and insight that it's enough for now," said Chell. "RGB gives you visual oversight of an area, which has never been something that you've really had before on demand because getting other aircraft into an active fire zone can be very hard."
Hyperspectral cameras, which identify materials based on how light behaves when it hits an object, are also being introduced. In the case of wildfires, they can be used to identify hidden or hard-to-see blazes, such as a burning root system.
Beyond these use cases, the future of Draganfly's drone deployment (as well as that of the wider drone industry), is relatively open, with innovators still identifying key areas for development and investigation.
"We're at a tipping point where these frontline workers are beginning to adopt these tools because they see how powerful they can be to make their jobs more efficient and safer," said Chell. "I think soon wildfire services may have their own drone crews like they have shovel crews and hose crews currently. It will just be a standard operating procedure." 
The Future of Emergency Drone Services
As drone operators increasingly turn their hand to emergency services, the types of applications these drones could be used for are set to increase. With every mission, the gaps or possibilities in what else is needed by the services become more evident, and Chell said the types of sensors integrated into the drones, and how the data collected is used, are set to rapidly shift to meet changing needs. 
"You end up investigating things you hadn't previously contemplated because you begin to see the value in different areas," said Chell. "For example, micro-weather patterns can provide valuable intel on potential fires, providing predictability of where that fire may start and where it may go. 
"Every little bit of microclimate information can be incredibly important to a fire crew, and tracking applications, monitoring where fires will go using weather stations and AI predictability on the drone, will unfold quite quickly."
Drones could soon be fitted with environmental monitoring sensors to provide more in-depth intel on a fire, identifying factors such as the density and contents of smoke. 
"We already have sensors that can monitor the amount of bee pollen or carbon monoxide in an area, which are useful for agricultural or forestry missions," said Chell. "This same kind of technology will be brought in here but for the purpose of identifying and fighting fires." 
Additionally, the usage of these drone technologies is expected to increase, as barriers to adoption erode and emergency services grow increasingly accustomed to the tools. 
Ultimately, drone development will be reliant on what kind of data is required, and how this information can be most effectively collected. 
"We've always viewed the drone as the tool, but not the objective," said Chell. "The silver bullet is in the data that we collect. Ultimately, what we want to be able to do is to provide predictive modeling combined with either good common sense or AI to identify areas most at risk and where crews are needed to get ahead of the fires. From there, we can predict where we need to apply resources and what kind of management needs to be put in place."
Barriers to Adoption
As with any technological shift, the path to widespread uptake is not entirely clear, with regulatory and safety procedures still requiring attention before we can expect to see these drones become an integrated part of emergency services operations.
While the technology itself has reached a mature stage, Chell highlights cultural and safety barriers as the primary challenges to overcome. 
"We are, for the most part, beyond issues with technology adoption," said Chell. "But then there's the cultural and safety barrier. It's a very progressive industry but they're necessarily very pragmatic in that they're not going to do things to risk what works. You're dealing with people's lives and so implementation of any kind of technology will take a lot of testing and consideration. Adoption will be incremental because you're integrating it with already-proven standard operating procedures."
The industry also needs work, Chell said, from a regulatory perspective. With drone usage still an evolving industry, legislation around their deployment is still being updated to ensure safe and efficient handling. 
"These are minimum 55-pound aircraft carrying objects in the air, with spinning blades and heavy equipment," said Chell. "There needs to be tight regulation, there needs to be testing and thousands of hours of flight time. You need pilots to be trained in the communication protocol, the safety procedures, etc. It goes beyond just the tech of the drone and it may seem simple, but there are so many other aspects that have to be accounted for."
Regardless of these obstacles, drone usage for emergencies and beyond is anticipated to continue growing, providing cost-effective and safe solutions to help keep wildfires at bay, and ultimately shift their usage from reactive to preventative. 
"Continuous monitoring, by drones and other associated tech, will enable predictive and immediately reactive actions," said Chell. "This is something that we expect to unfold in the next few years."
Sign Up for the Newsletter
The latest IoT news, insights & real-life use cases...delivered to your inbox
You May Also Like
---