Autonomous Shuttle Crashes Two Days After Launch
Autonomous Shuttle Crashes Two Days After Launch
A passenger caught crash on video as it collided with a full-size bus in downtown Orlando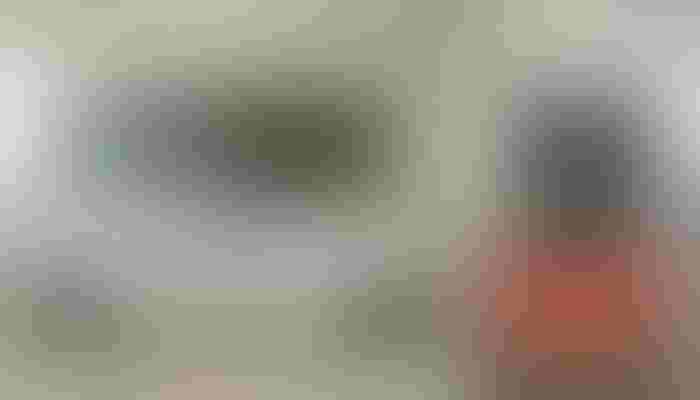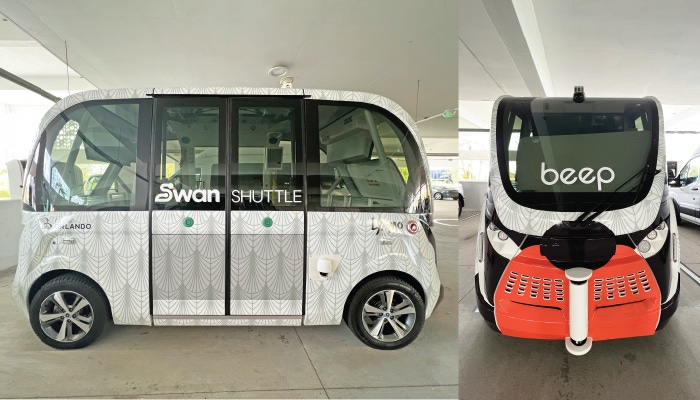 The city of Orlando's new autonomous shuttle has made an inauspicious start to life – crashing just two days after operations got underway.
The Shuttling With Autonomous Navigation (SWAN) pilot project was launched in collaboration with Beep and the Central Florida Regional Transportation Authority (LYNX) earlier in August.
But the shuttle has already attracted unwelcome headlines after it collided with a full-size bus in the city's Downtown area.
And to make matters worse for the operators, the entire incident was captured by a passenger in a video that has now gone viral:
TikTok user Sam Gallaher (samorlando220) summed up the experience succinctly: "Tried out the new SWAN Shuttle auntonmous [sic] shuttle in Downtown Orlando today. We crashed."
The bigger bus was an Orange Line vehicle from the city's LYMMO 
system, also operated by LYNX. From the video footage shared on TikTok, it appears that the autonomous shuttle was moving off but failed to detect the LYMMO bus, resulting in the collision.
Nobody was injured, but a statement from the Orlando Police Department confirmed what had happened. It read: "At approximately 1:05 p.m. on Tuesday, August 22, 2023, on Terry Avenue near Livingston Street, there was an incident between a LYMMO bus and SWAN Shuttle resulting in minor cosmetic damage to both vehicles."
There was apparently no impact on the services for passengers, as LYMMO buses are on standby to fill in as necessary as part of the SWAN project. Normal services resumed later in the day.
The SWAN shuttle operates a 1-mile route connecting LYNX Central Station and SunRail to UCF/Valencia Downtown, Luminary Green Park, Electronic Arts (EA) and Parramore and Creative Village. The vehicles are monitored by humans at Beep's national command center in Lake Nona.
The pilot was hailed by Beep at launch as a project that would "guide the city's transportation strategy on how shared, electric and autonomous vehicles can enhance accessibility [and] improve the quality of life for residents."
The opening of the service follows similar Beep pilots that have been launched in recent months including in Cumberland, Atlanta; Altamonte Springs, also in Florida; and San Ramon, California.
And it comes in the same week as Beep announced a significant new deal to use autonomous tech from UK firm Oxa in the future.
Sign Up for the Newsletter
The latest IoT news, insights & real-life use cases...delivered to your inbox
You May Also Like
---