Autonomous Boats Being Tested in Dubai
Autonomous Boats Being Tested in Dubai
The Emirate plans for 25% of all journeys to be completed autonomously by 2030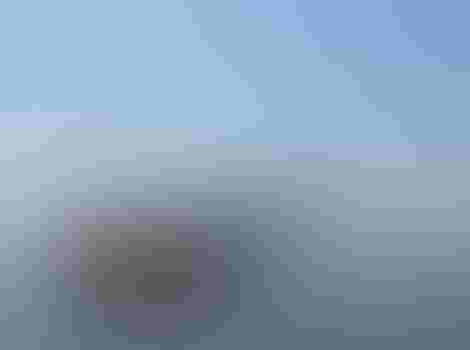 Dubai is testing autonomous passenger boats as part of its ongoing effort to accelerate the introduction of self-driving transport.
The Emirate plans for 25% of all journeys to be completed autonomously by 2030 and has seen several programs and initiatives launched over the past 18 months.
Now the focus is on "abras," traditional boats made of wood that are among the oldest and most popular modes of transport in Dubai.
The Road and Transport Authority (RTA) has revealed that tests have been carried out on a hi-tech, electric-powered abra with automated capabilities between Jaddaf Station and Dubai Festival City Station on Dubai Creek.
The craft was designed locally by the RTA's Garhoud Marine Maintenance Workshop, to preserve the familiar look but incorporate the equipmentrequired to deliver autonomous functionality.
Subscribe to IoT World Today's newsletter
A video posted on Twitter by the RTA shows just how this has been achieved. It depicts an abra with Simrad-branded dome radar above its roof, cameras and an autonomous control system on the six-minute journey between the two stations. Up to eight passengers can be accommodated.
According to the RTA, the abra can operate independently of a human captain, who is required only to supervise and intervene if necessary.
This means the boat can stick to the predetermined route, even if high winds are making the water choppy, and can detect obstacles in its path, and stop accordingly. It is also able to identify any system defects and notify the control system.
The hull is made of lightweight fiberglass, while two electric motors help deliver a maximum speed of seven knots (8mph), and four lithium batteries ensure an operating time of seven hours.
Other advantages includethe fact it produces zero carbon emissions, reduced operating and maintenance costs of around 30%, and the absence of noise compared to diesel-powered abras. Further development of the abra is planned to deliver enhanced autonomous capabilities, while the RTA pledged to coordinate with the Dubai Maritime City Authority regarding the necessary legislation for self-driving vessels.
Nearly 16 million passengers used Dubai's maritime transport system in 2022, and that number is expected to grow massively as the RTA also announced plans to increase the capacity of four stations.
Dubai's strategy to be a global leader in automated transport has really picked up pace in recent months. Cruise's self-driving taxis have ramped up testing in anticipation of a commercial launch in Jumeirah later this year, while a legal framework for regulations was recently announced.
Food delivery robots are being trialed, a driverless truck from local company Evocargo has been unveiled and the RTA has also been promoting the design of autonomous buses.
Sign Up for the Newsletter
The latest IoT news, insights & real-life use cases...delivered to your inbox
You May Also Like
---