Audi, Navistar Show How Connected Car Tech Makes Bus Stops Safer
Audi, Navistar Show How Connected Car Tech Makes Bus Stops Safer
They demonstrated how Cellular Vehicle to Everything tech can provide early notification of an imminent school bus stop, improving safety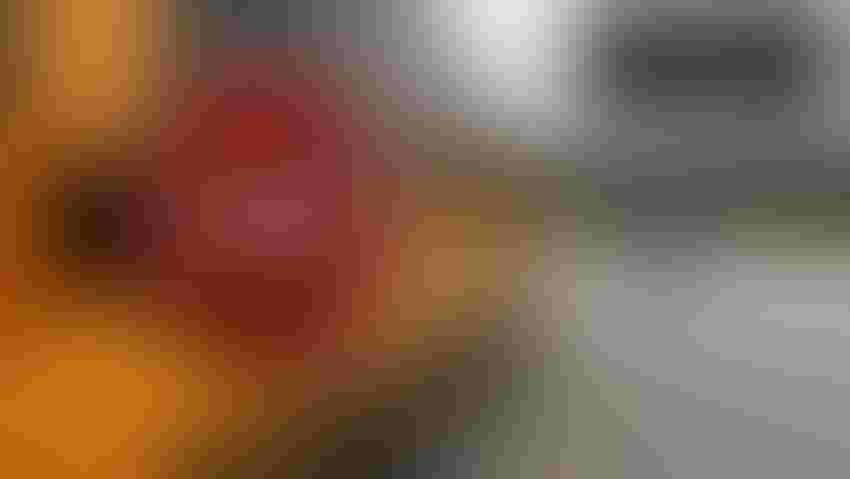 Audi and Navistar have demonstrated the life-saving potential of connected car technology for millions of American schoolchildren.
In a showcase at Herndon, Virginia, the pair – who announced a partnership last year – illustrated how C-V2X (Cellular Vehicle to Everything) tech can prevent accidents by allowing the automaker's cars and Navistar IC school buses to send messages to each other.
And with an estimated 26 million children in the U.S. riding on school buses every day, the opportunity to improve road safety by reducing the number of accidents is evident.
Via C-V2X, an Audi driver can receive a direct alert in the cabin of their car that provides early notification of an imminent school bus stop.
This is possible even if the bus is not visible to the Audi driver, such as when it is over a hill, around a corner or obscured by other traffic on the road.
At the same time, the bus driver also receives an alert of the approaching Audi during a stop, as well as a warning if the car is traveling too quickly to be able to brake in time.
This allows the bus driver to take precautionary action, such as keeping their doors closed or warning children to remain on the curb. By being forewarned and having additional time to prepare or react, the driver has more opportunity to prevent the children from being involved in a tragic accident.
Videos released by Audi vividly show in practice how C-V2X works, with potential frontal and rear collisions avoided as a visible notification appears on the car's dash, accompanied by an audible warning. 
C-V2X allows vehicles and school buses to communicate 10 times per second at a distance of up to 400 yards, virtually eliminating the latency that is inherent when communicating via cell tower networks. Each vehicle shares its location, speed and direction with others.
But the tech is not yet commercially available in Audi's cars, although the company says it will continue to work closely with local, state and national government officials to push its adoption forward.
Earlier this year, the Federal Communications Commission (FCC) cleared one obstacle for C-V2X when it agreed to waive restrictive rules on its deployment, paving the way for its eventual introduction, following a request by several applicants – including Audi. The FCC had previously raised concerns about C-V2X's requirement for some of the wireless spectrum reserved for safety.
The automaker has highlighted the benefits of C-V2X for some time, having organized demonstrations showcasing how cyclists and construction workers could also be made safer with its widespread implementation.
Sign Up for the Newsletter
The latest IoT news, insights & real-life use cases...delivered to your inbox
You May Also Like
---